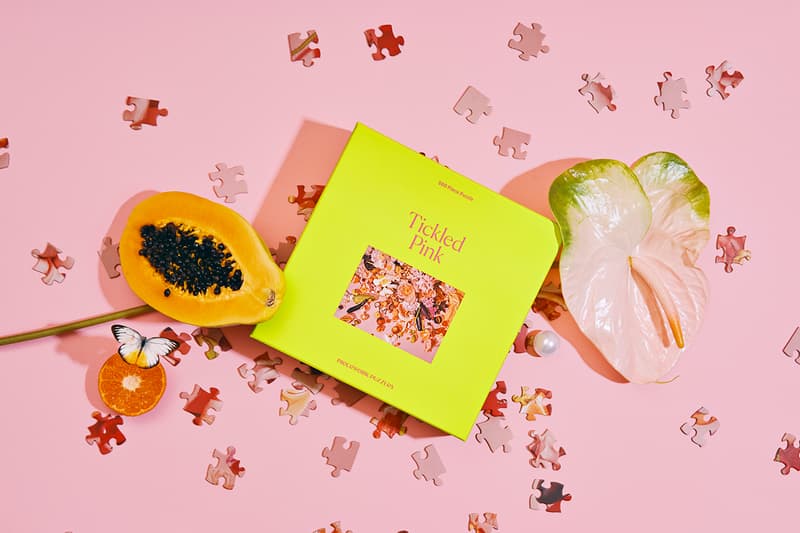 Home
10 Incredibly Beautiful Jigsaw Puzzles That Double As Art
The perfect indoor activity for passing the time.
10 Incredibly Beautiful Jigsaw Puzzles That Double As Art
The perfect indoor activity for passing the time.
Much like other simple pastimes such as reading and baking, the appeal of humble jigsaw puzzles has only seemed to grow amid a prolonged lockdown. An activity that not only trains the brain but also helps relieve stress, puzzle-solving makes for the perfect weeknight entertainment at home, no matter if you're building one by yourself or with a quarantine partner. The best part? Finished puzzles can serve as beautiful wall art or decor, adding a touch of color and playful sophistication to any room.
From 500-piece to 1,000-piece options, keep scrolling for 10 aesthetic puzzles that are fun to make, and even more delightful to look at when framed and displayed.
Areaware. the gift and home accessories brand based between Brooklyn and Columbus, offers a range of tastefully designed puzzles guaranteed to brighten up your space. Case in point: the Gradient Puzzle by graphic designer Bryce Wilner features a pink, orange and yellow ombré artwork that resembles the vibrant colors of a sunset.
Featuring serene, dreamy photographs by artist KangHee Kim (better known as @tinycactus on Instagram), Areaware's Puzzle in Puzzle collection translates the images into custom jigsaw shapes, resulting in unique, two-part "inception" puzzles.
Boasting a whimsical original artwork by artist Tess Smith-Roberts, bedding brand Brooklinen's 500-piece Indoor Party Puzzle is easy enough to assemble and finish on a lazy afternoon.
An ideal gift for art lovers and jigsaw enthusiasts alike, this special-shaped puzzle features one of American artist Frank Stella's famous geometric paintings, Firuzabad.
An ode to nature, JIGGY's Jungle Cat puzzle features a pastel-hued illustration of a cheetah and a toucan by Megan Galante. Packaged in a reusable glass jar, the puzzle conveniently comes with a tube of glue, as well as a straight-edge tool for spreading the glue.
This artful and challenging 1,000-piece puzzle features KAWS' interpretation of the beloved Peanuts character, Snoopy. For those on a budget, consider making the puzzle an accessible way to start your art collection.
Rendered from the graffiti-like illustrations by Keith Haring, this black-and-white puzzle is another great option for anyone looking to incorporate art into their home decor.
Characterized by motifs of green foliage and the serpentine, Ordinary Habit's Snakes in the Garden — featuring an illustration by Josefina Schargorodsky — is another design that takes inspiration from the forests. With only 100 pieces of jigsaws, this puzzle can be easily completed in one session.
From Piecework, the Tickled Pink puzzle features an exquisite, visually provocative still-life image created by florist and photographer Carl Ostberg. Look closer to take in all of the intricate details and lush textures of the artwork.
Made of clear lucite pieces that change color depending on the lighting, the Waves Puzzle is perhaps one of the most aesthetically pleasing puzzles we've ever seen. The 49-piece, medium difficulty puzzle is one that you'll want to keep in the living room to build, take apart, and rebuild whenever you feel like playing a mind-soothing game.
Share this article