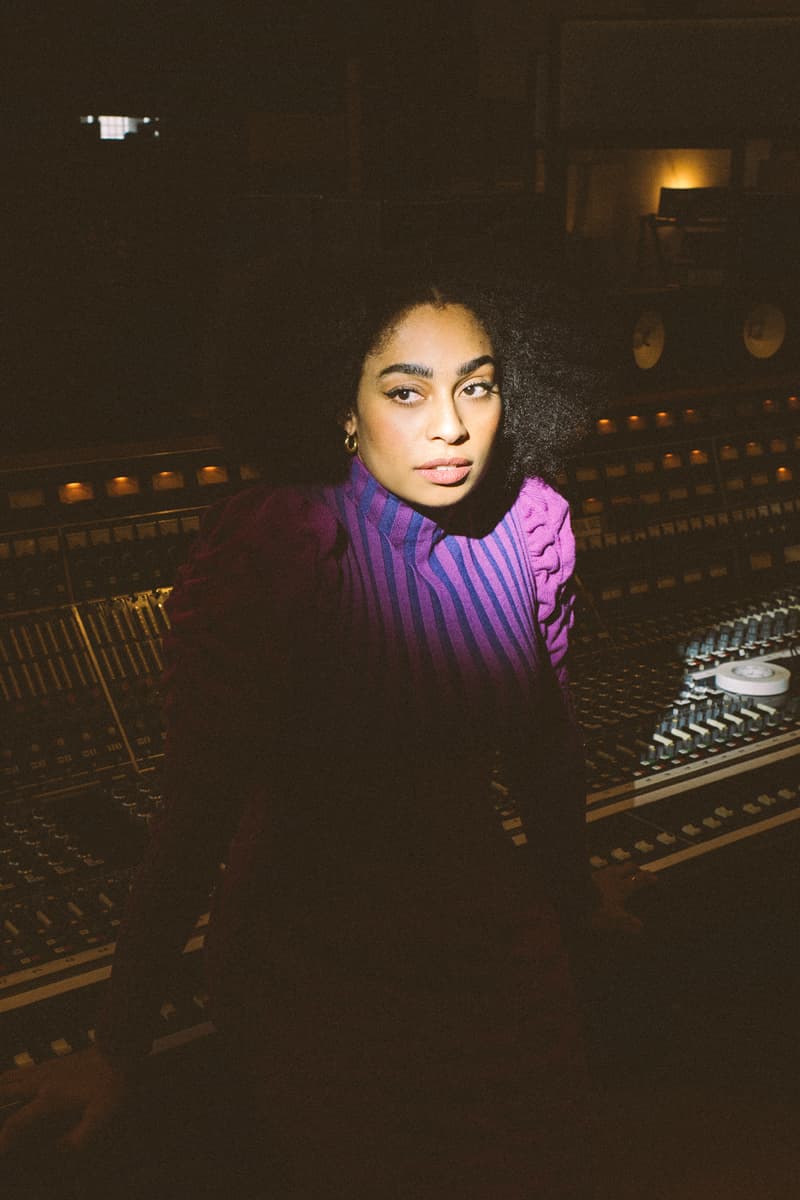 Best New Music of January: The Weeknd, Coi Leray, Celeste and More
2021 is off to a promising start.
Music
Best New Music of January: The Weeknd, Coi Leray, Celeste and More
2021 is off to a promising start.
An auspicious start to 2021, January has seen a number of exciting new music releases from some of our favorite artists. The Weeknd shocked viewers with his music video for "Save Your Tears," a visual that sees the R&B artist perform in frighteningly realistic plastic surgery prosthetics. Also in R&B, Melii teamed up with 6LACK on "You Ain't Worth It," a defiant anthem about moving on. This month also saw the release of fresh EPs, albums and tunes from Celeste, Coi Leray and Madison Beer, as well as rising singers ZDBT and Blu DeTiger.
Keep reading for all the best new music from January.
The Weeknd – "Save Your Tears"
Another chapter in The Weeknd's '80s-inspired After Hours era, the music video for "Save Your Tears" sees the singer perform at a black tie affair for an audience of masked partygoers. Outfitted in dramatic prosthetics that mimic the effects of plastic surgery, he dances atop tables, sprays champagne and shocks the audience with an eerie grand finale.
Melii feat. 6LACK – "You Ain't Worth It"
23-year old rapper and R&B singer Melii teams up with 6LACK on her latest release, a track that chronicles a rocky relationship and a consequent rebound. An early 2000s-inspired music video sees Harlem-based artist flaunt throwback fashion as well as a very nostalgia-inducing flip-phone.
Madison Beer – "Boyshit"
Taken off Beer's forthcoming debut album Life Support, "Boyshit" is a tongue-in-cheek song that recounts the frustrating ups-and-downs of dealing with, well, men. Establishing a boarding school-like setting, Beer educates viewers on how to move on from a problematic relationship.
Coi Leray – "No More Parties"
Rising rapper Coi Leray dropped bass-heavy track "No More Parties," a motivational celebration of success and hard work. Her last project, EP Now Or Never, released in August — the jury's still out on when she'll announce her next album.
Maggie Lindemann - PARANOIA

A mash-up of pop, rock and emo, PARANOIA is an eight-track EP that proves Maggie Lindemann's ability to craft insanely catchy melodies. From "Knife Under My Pillow" to "Different," she delivers contemplative lyrics against guitar and drum-heavy soundscapes.
Blu DeTiger – "Vintage"
DeTiger, who went viral on TikTok last spring for her bass renditions of rap and pop songs, pines for a boy who will match her outfit in "Vintage," a pop-funk track that cleverly reverses the gender roles typically seen in love songs. "I sing about needing a 'vintage boy,' not to take me out on the town or to make me feel special, but to be an accessory to my sick outfit," the artist said in a press release.
ZDBT feat. Prado – "Elastic"
A frenetic, synth-heavy song, "Elastic" is the latest release from electronic producer ZDBT. Featuring fast-talking bars from Vancouver-bred rapper Prado, the single is a perfect addition to your virtual dance party playlists.
Celeste - Not Your Muse
British singer-songwriter Celeste has garnered comparisons to Amy Winehouse and Adele with her debut album, Not Your Muse. Spotlighting her soulful voice, the two-part album is a goldmine of poetic lyrics and slow-burning melodies, cementing the artist as one to watch.
Share this article