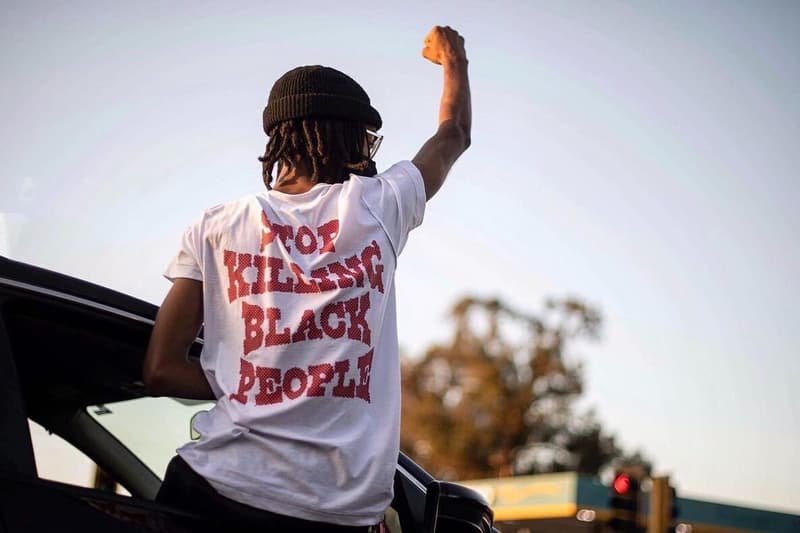 Culture
Black Lives Matter Movement Nominated for 2021 Nobel Peace Prize
For "bringing forward a new consciousness and awareness about racial justice."
Black Lives Matter Movement Nominated for 2021 Nobel Peace Prize
For "bringing forward a new consciousness and awareness about racial justice."
The Black Lives Matter movement has been nominated for the 2021 Nobel Peace Prize by Peter Eide, a member of the Norwegian Parliament. According to reports, the decision was made due to the movement's role in "bringing forward a new consciousness and awareness about racial justice."
Eide praised BLM for continuing the legacy of earlier justice movements including civil rights movements that have occurred across the United States. In the past, Martin Luther King Jr. took the same title in 1964, Albert Luthuli in 1960 and Nelson Mandela in 1993. "To carry forward a movement of racial justice and to spread that to other countries is very, very important. Black Lives Matter is the strongest force today doing this, not only in the U.S. but also in Europe and in Asia," Eide said in a statement to USA TODAY. "For the Nobel Prize Committee, this is not unusual to link a fight for (racial) justice, to link that with peace. There will be no peace without justice," he added.
Typically, the Norwegian Nobel Committee does not unveil its nominators or nominees, but the former can share their selections if they wish to. Unfortunately, Eide has "been bombarded with threats and hateful messages" since the announcement, according to ABC News. "This weekend I have received so many negative responses from individual Americans telling me that Black Lives Matter is a violent and aggressive organization, that they are deliberately using violence as a political communication tool and that nominating them for the Nobel Peace Prize is quite insane," he shared with the news outlet.
The winner of the 2021 Nobel Peace Prize will be announced in October followed by an awards ceremony in December. As of now, nominees include the World Health Organization (WHO), Greta Thunberg and Donald Trump.
Share this article