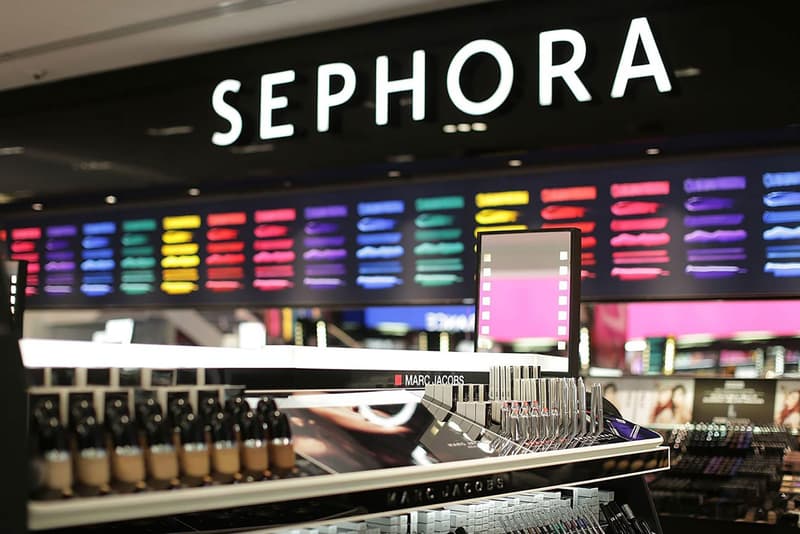 Culture
Sephora's New Action Plan Aims To Mitigate Racially Biased Experiences
"We're committed to holding ourselves accountable to this mission."
Sephora's New Action Plan Aims To Mitigate Racially Biased Experiences
"We're committed to holding ourselves accountable to this mission."
Sephora has recently announced the implementation of a new action plan that aims to reduce racially biased experiences in the U.S. retail community. According to the company, the change will be executed across all of its U.S. stores effective immediately. Jean-André Rougeot, President and CEO of Sephora Americas, said in a press release:
"At Sephora, diversity, equality and inclusion have been our core values since we launched a new kind of beauty retail destination in the U.S. over 20 years ago – but the reality is that shoppers at Sephora, and in U.S. retail more broadly, are not always treated fairly and consistently.

We know that we're in a strong position to influence positive changes in the retail industry and society at large and it's our responsibility to step up. We're committed to doing all we can to make our U.S. retail experience more welcoming for everyone.

Today, we are proud to share a first look at Sephora's action plan designed to tackle the issue of unfair treatment. We know it will be a journey, but we're committed to holding ourselves accountable to this mission for the benefit of our clients, our employees, our communities, and the retail industry at large."
This initiative is part of the beauty omni-retailer's ongoing commitment to diversity, equity and inclusion. Highlight action items include Sephora's involvement in the 15 Percent Pledge, as well as the restructuring of its marketing production guidelines. Additionally, the company will "update zero-tolerance policies that prohibit discrimination, harassment and other violations" of its code of conduct "to ensure clearer communication, expectation and enforcement" of its policies for employees.
For the full report and more details, head over to Sephora's website.
Share this article