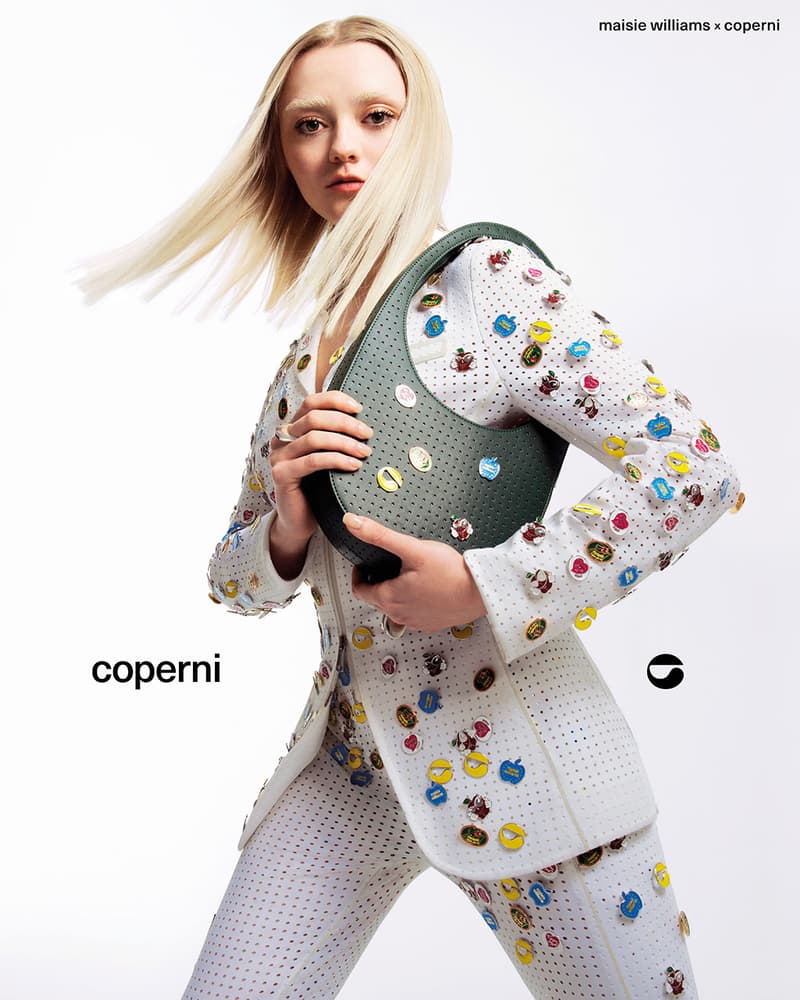 1 of 4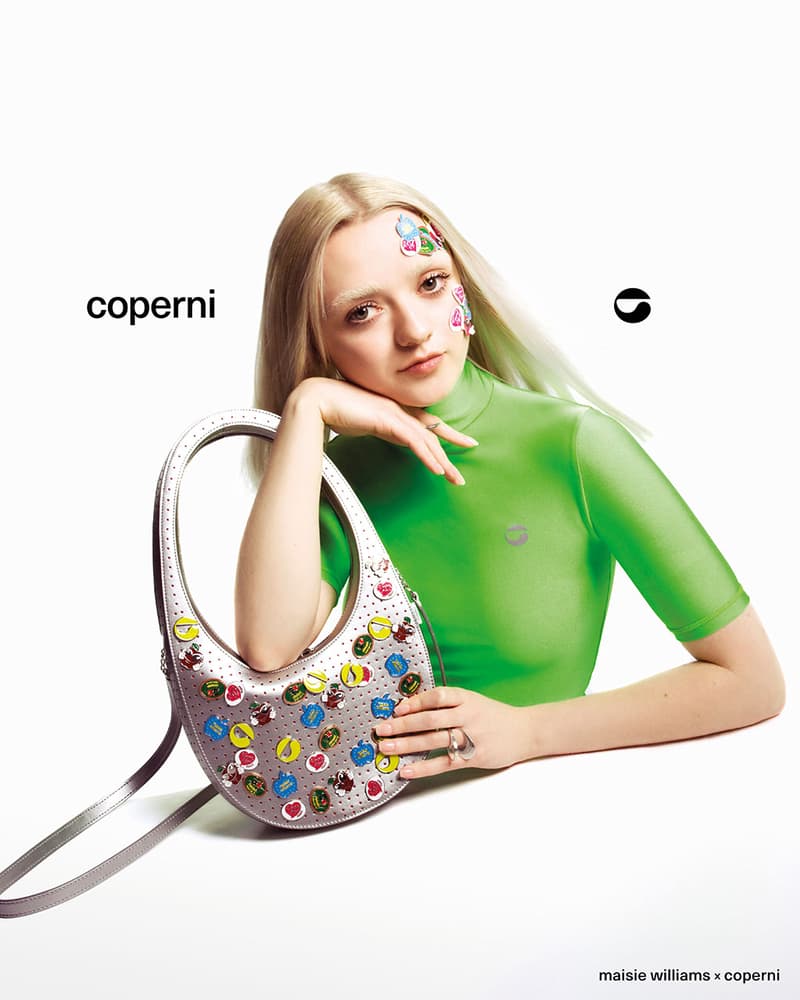 2 of 4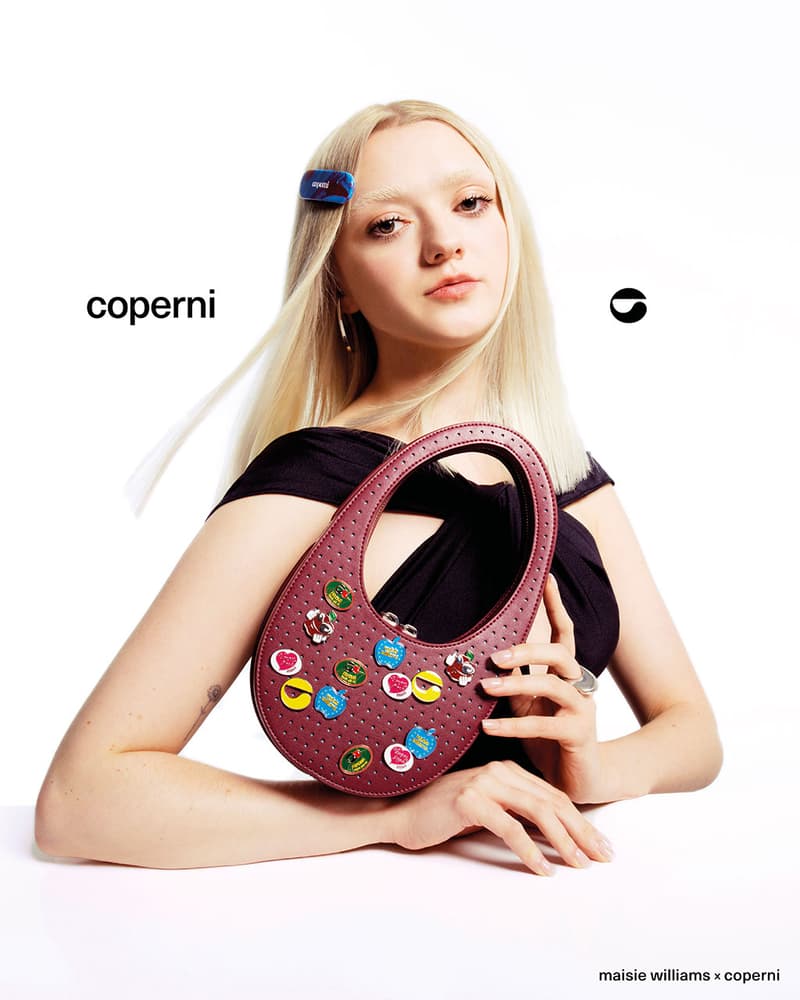 3 of 4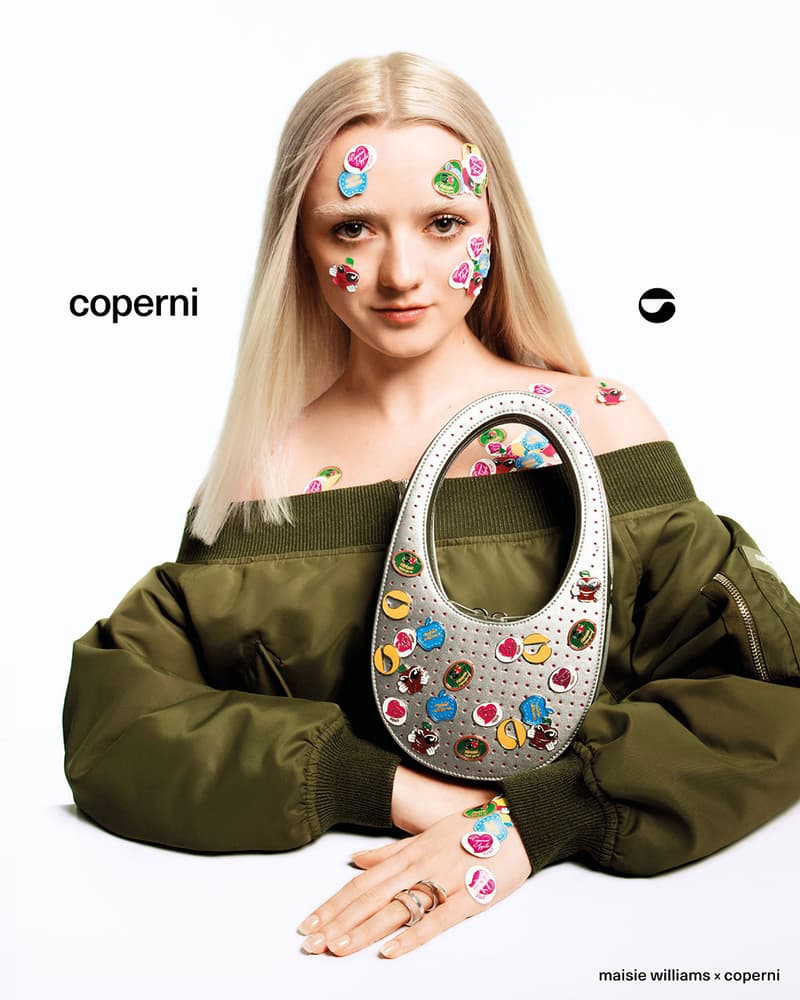 4 of 4
Fashion
Maisie Williams Designs Sustainable Handbags for Coperni
The 'Game of Thrones' star creates two new styles for the French brand.
Maisie Williams Designs Sustainable Handbags for Coperni
The 'Game of Thrones' star creates two new styles for the French brand.
Maisie Williams has teamed up with Coperni, the independent French fashion brand co-founded by Arnaud Vaillant and Sébastien Meyer, to design handbags made from vegan apple leather. With Coperni's classic Swipe Bag serving as a starting point, the new collaboration reimagines the brand's silhouettes in an alternative leather material for the first time.
Inspired by the apple's symbolism in pop culture, as well as the textures of the forest ecosystem, the chemical-free pieces are made from fibers derived from apple waste, and elegantly assert that what's good for the planet can also be beautiful.
The collection features two new styles that can be worn with a removable crossbody strap: the Crossbody Swipe Bag, which is available in "Silver" and "Forest" green, and the Mini Crossbody Swipe Bag, which is also available in "Silver" and "Berry," a rich burgundy. The handbags also come with five customizable metal pins inspired by fruit labels.
"Coperni and I have been quietly working on our collaboration for some time and I'm so proud and excited to finally share what we have created together," the Game of Thrones star said in a press release. "The bags are made from apple leather and I hope [they] will inspire more people to both shop and produce with materials that contribute towards a more sustainable future."
The founders of Coperni described Maisie as a real inspiration. "From her personality to her various commitments, she is the voice of a generation," Vaillant and Meyer shared in a statement. "Actress, filmmaker, producer, environmentalist. She embodies the strong values of a diverse, innovative and responsible future. It was extremely stimulating to co-create these sustainable and playful Coperni bags together."
The collaboration officially releases on November 22, but is available for pre-order now on the Coperni website.
Share this article