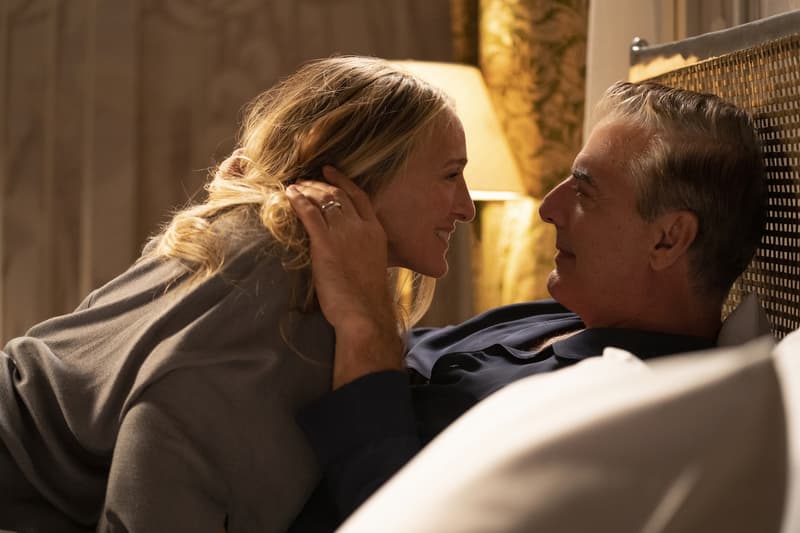 Film & TV
Chris Noth Responds to What Happens to Mr. Big on 'And Just Like That...' (Spoiler)
The actor gets into details about the infamous scene.
Chris Noth Responds to What Happens to Mr. Big on 'And Just Like That...' (Spoiler)
The actor gets into details about the infamous scene.
Chris Noth finally reveals how he feels about what happens to his character, Mr. Big, on the Sex and the City spin-off series, And Just Like That… .
Warning: This post contains major spoilers. 
Noth has been playing Mr. Big, AKA John James Preston, ever since the first episode of SATC aired in 1998, and so much of the franchise has revolved around his and Carrie Bradshaw (Sarah Jessica Parker)'s romance. That's why fans were shocked to find out that Mr. Big gets killed off towards the end of the reboot's pilot episode.
Though many viewers are torn over what happened to Noth's character, the actor is satisfied with the results. "I was really happy with how it came together and how the show looked and how it has reinvented itself," Noth told Vogue. "All things end, and it was time for him to go, unless we're gonna be doing Scenes From a Marriage, Sex and the City style. There was nowhere to go with it but six feet under."
Many have mixed feelings about Mr. Big and Carrie's final moments together, specifically about how Carrie could have possibly done more to save her husband. However, Noth and the show's director find something special about that specific outcome.
"One thing Michael [Patrick King] and I agreed on: We both called it the Bonnie and Clyde moment, which is that moment when Bonnie and Clyde are about to be eviscerated by bullets," he said. "They have that look with each other, Warren Beatty and Faye Dunaway. They both know that it's the end. We knew that we had to have that, that I just shouldn't die alone in the bathroom. There had to be that last moment and no words, no corny dialogue, just a look and I thought [King] did it so beautifully. I always know I'm gonna be taken care of by Michael Patrick King, in the writing and shooting and editing, so I felt very comfortable with dying."
Catch And Just Like That … streaming on HBO Max.
Share this article