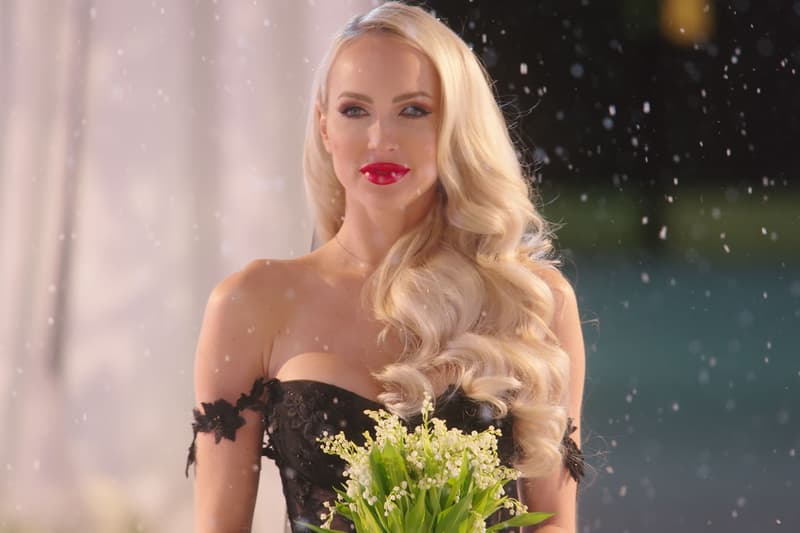 Film & TV
Christine Quinn Wants To Be More Than Just the Villain on 'Selling Sunset'
"I feel like there's definitely favoritism in the editing room."
Christine Quinn Wants To Be More Than Just the Villain on 'Selling Sunset'
"I feel like there's definitely favoritism in the editing room."
Selling Sunset Season 4 premiered on Netflix late last month and the cast definitely did not disappoint with the drama. However, one realtor, in particular, hasn't been entirely happy with how her character has been portrayed for the past four seasons.
Christine Quinn admitted to E! News that she is getting tired of being just the villain on the show. "I actually really loved it at first, and I was embracing it because I love to put on a show and be a character. It's so fun for me, you know?" Quinn expressed. "However, I was hoping that there would be multiple sides that would be shown — my vulnerability, different things — but throughout the seasons, it just seemed to be this one-note consistency of my character portrayal."
Having shared her motherhood journey in Season 4, viewers speculated that her entire pregnancy was fake due to some of the episodes showing how fast she recovered after her C-section. "I didn't know where it was coming from, and then I realized people were like, 'I can't believe you're doing yoga after having a C-section!' and I'm like, what are they talking about?," Quinn said. When she finally watched the episode for herself, she pointed out that she was still pregnant at the time and the angle of the camera didn't show her bump.
Quinn also revealed that the editing team of the series has their favorites. When asked if her co-stars —  Chrishell Stause, Mary Fitzgerald, Heather Rae Young, Amanza Smith, Maya Vander, Davina Potratz, Vanessa Villela and Emma Hernan — have had their different sides hidden from the series, Quinn said, "Absolutely." "There are many times where in the show I say certain things but they don't want to have another person respond to me, so sometimes they'll do an interview clip," Quinn explained. "I'm just like, why can't I ever get a word in sometimes?"
No other cast members have commented on Quinn's interview as of writing. In the meantime, head over to E! News to find out more about Quinn's point of view.
Share this article