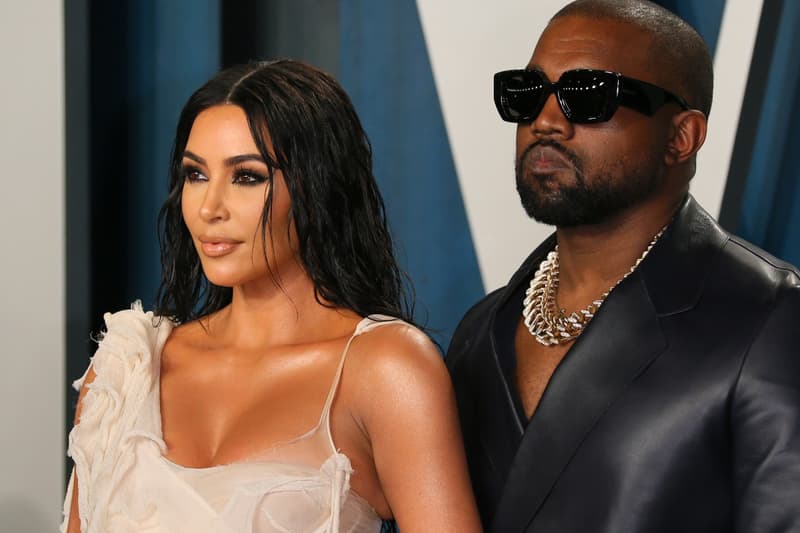 Entertainment
Kim Kardashian Shouts Out Ex Kanye West for "Introducing" Her to High Fashion
The reality star thanks the rapper in her PCAs acceptance speech.
Kim Kardashian Shouts Out Ex Kanye West for "Introducing" Her to High Fashion
The reality star thanks the rapper in her PCAs acceptance speech.
Despite no longer being an item, Kim Kardashian is grateful for Kanye West. The KKW Beauty founder thanked her estranged husband when presented with the Fashion Icon Award at the People's Choice Awards Tuesday night.
"I'm humbled every single day that designers are willing to work with me," Kardashian said during her acceptance speech. "There was a time when they weren't. Thank you, Zac Posen, who dressed me and took me to my first CFDA Awards, and so many amazing designers like Riccardo [Tisci] and Olivier [Rousteing] that really believed in me. Well, [they] probably [were] talked into it by getting a call from Kanye."
"Thank you to Kanye even, for really introducing me to the fashion world," she added. "I fell in love with fashion, and I'm so inspired by so many people. But again, this is like a dream that I get to wake up and wear these amazing clothes and try new things and take a risk. I'm so humbled."
West, who recently changed his name to Ye, has made it clear he wants to get back together with Kardashian. The former couple tied the knot in 2014 and share four children together. However, the Keeping Up With the Kardashians star is currently dating Pete Davidson since sparking romance rumors in October.
Watch Kardashian's acceptance speech at the 2021 PCAs below.
Share this article