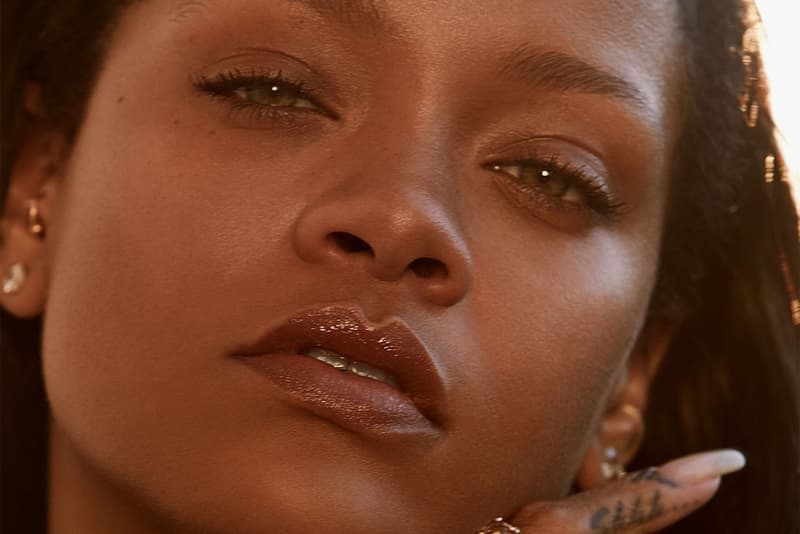 Beauty
Rihanna's Fenty Skin To Drop Retexturizing Treatment, Pre-Show Glow
RiRi calls it her "secret weapon."
Rihanna's Fenty Skin To Drop Retexturizing Treatment, Pre-Show Glow
RiRi calls it her "secret weapon."
Rihanna's upcoming Fenty Skin drop is an instant retexturizing treatment called Pre-Show-Glow.
"I wanted to create a quick treatment for smooth, bright, glowing skin that you can do at home, with no downtime," she said in a press release. "It's my secret weapon to use before any special event, or whenever I need a fast glow-up."
Pre-Show Glow's purpose is to smoothen the skin, give it a glow, instantly making it photo ready. Additionally, it's meant to refine the look of pores, even texture and reduce the look of dark spots over time.
The product can be used as a prep step for makeup. It's recommend to be applied with the wet reusable applicator twice a week on non-consecutive days. However, if you have sensitive skin, it's best to try applying with your fingers or using it once a week.
Pre-Show Glow Instant Retexturizing 10% AHA Treatment + Reusable Applicator will cost $40 USD. The product launches online at Fenty Skin, Sephora and Kohl's on December 10, and in stores at Sephora and Kohl's on December 26. The refill, set at $32 USD, will be available online starting on December 10.
Watch the video below for more details on Fenty Skin's forthcoming launch.
View this post on Instagram
Share this article