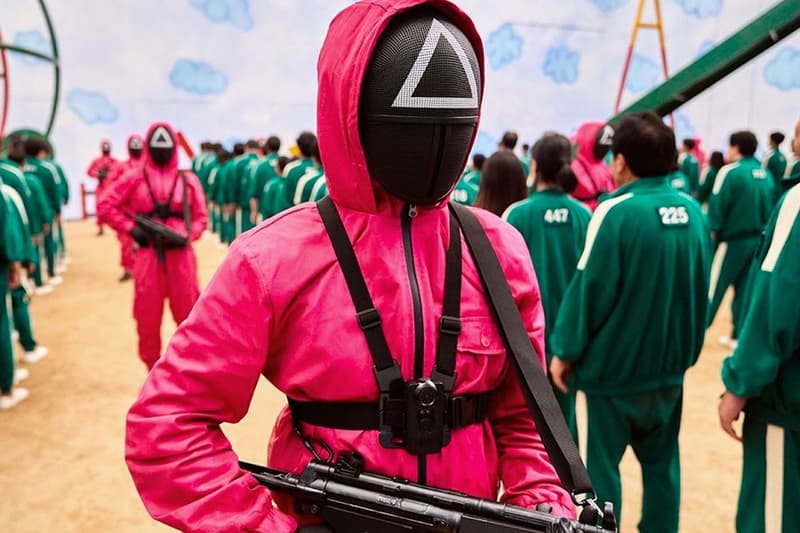 Film & TV
'Squid Game' Creator Hwang Dong-hyuk Is in Talks With Netflix for Season 3
Following the confirmation of a second season.
'Squid Game' Creator Hwang Dong-hyuk Is in Talks With Netflix for Season 3
Following the confirmation of a second season.
It looks like Squid Game will be around for a while. For the first time ever, creator Hwang Dong-hyuk revealed there has been recent conversations about a possible third season of the hit show.
"I'm in talks with Netflix over Season 2 as well as Season 3," Hwang told Korean broadcaster KBS, as reported by The Korean Times. "We will come to a conclusion any time soon."
The news comes just a month and a half after Hwang confirmed Season 2. "There's been so much pressure, so much demand and so much love for a second season. So I almost feel like you leave us no choice," he told the Associated Press. "But I will say there will indeed be a second season. It's in my head right now. I'm in the planning process currently."
There is still no indication of what will occur in the forthcoming seasons. However, we do know that fans can expect to see more of Seong Gi-Hun (Lee Jung-jae). "I do think it's too early to say when and how that's going to happen. So I will promise you this, Gi-hun will come back. He will do something for the world," Hwang added.
Stay tuned for more updates on Squid Game.
Share this article