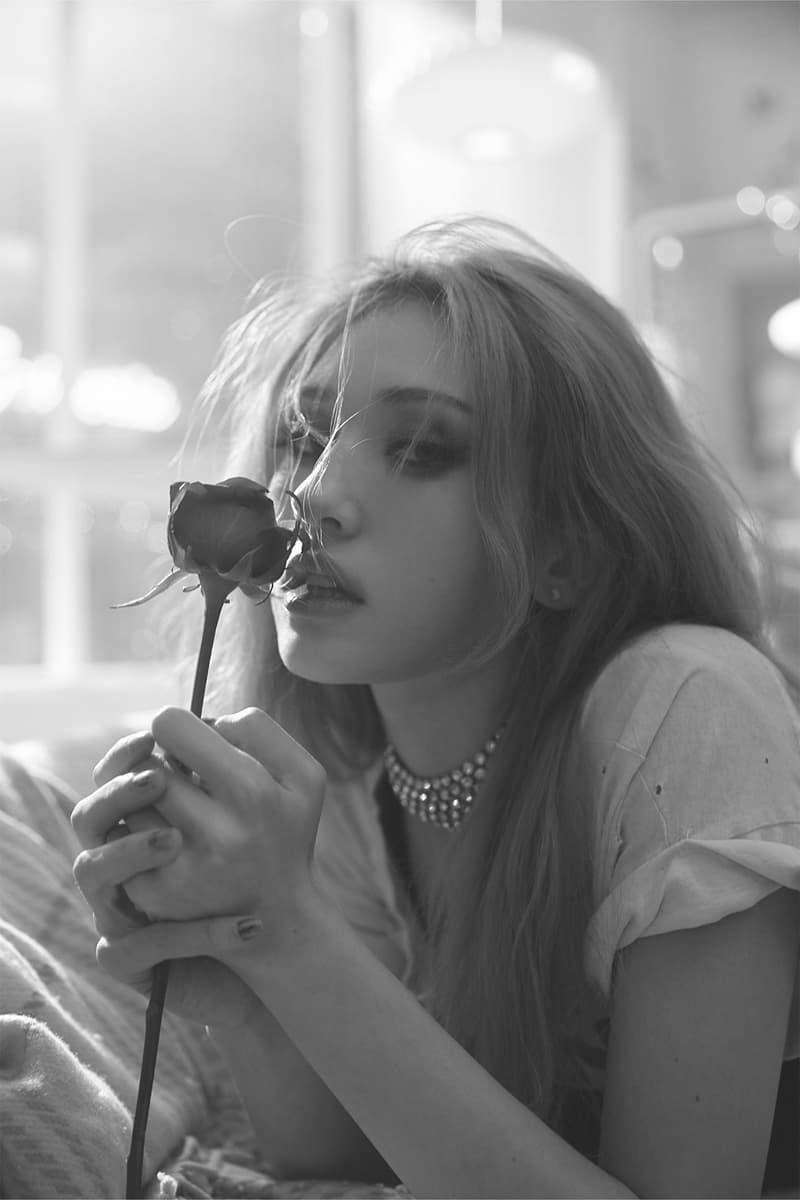 1 of 4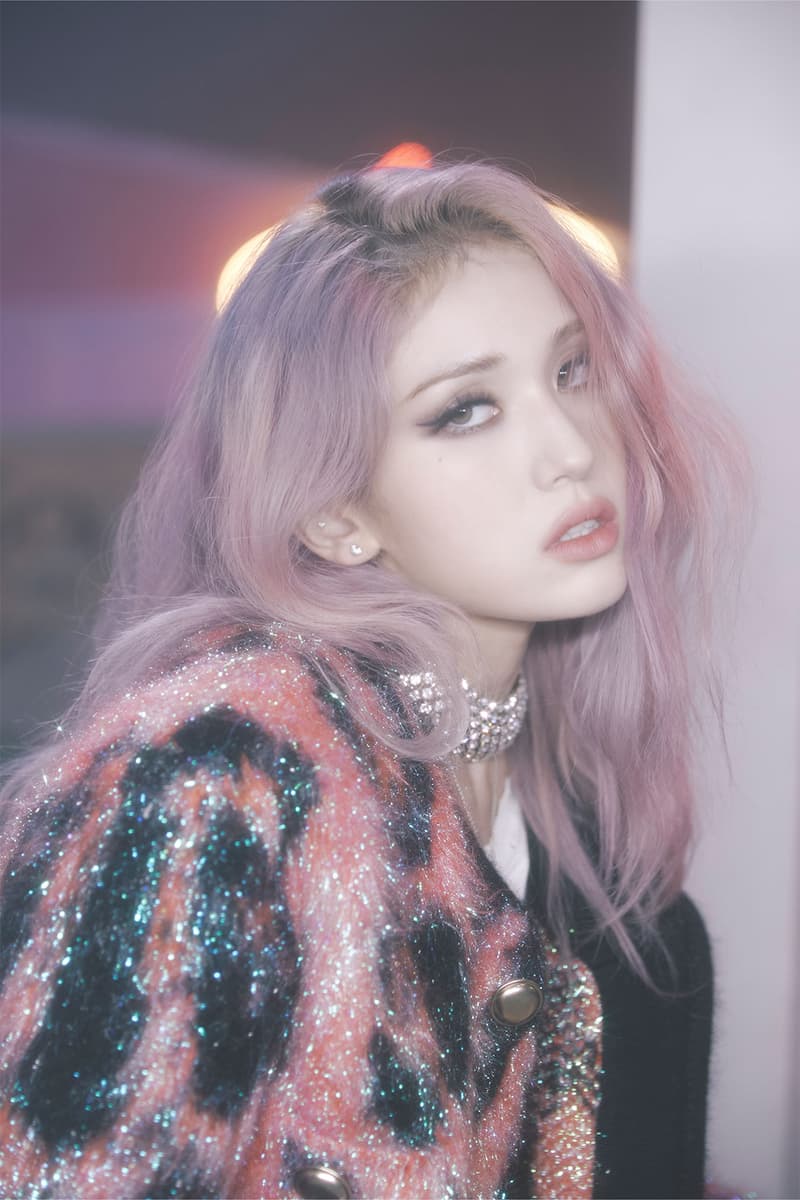 2 of 4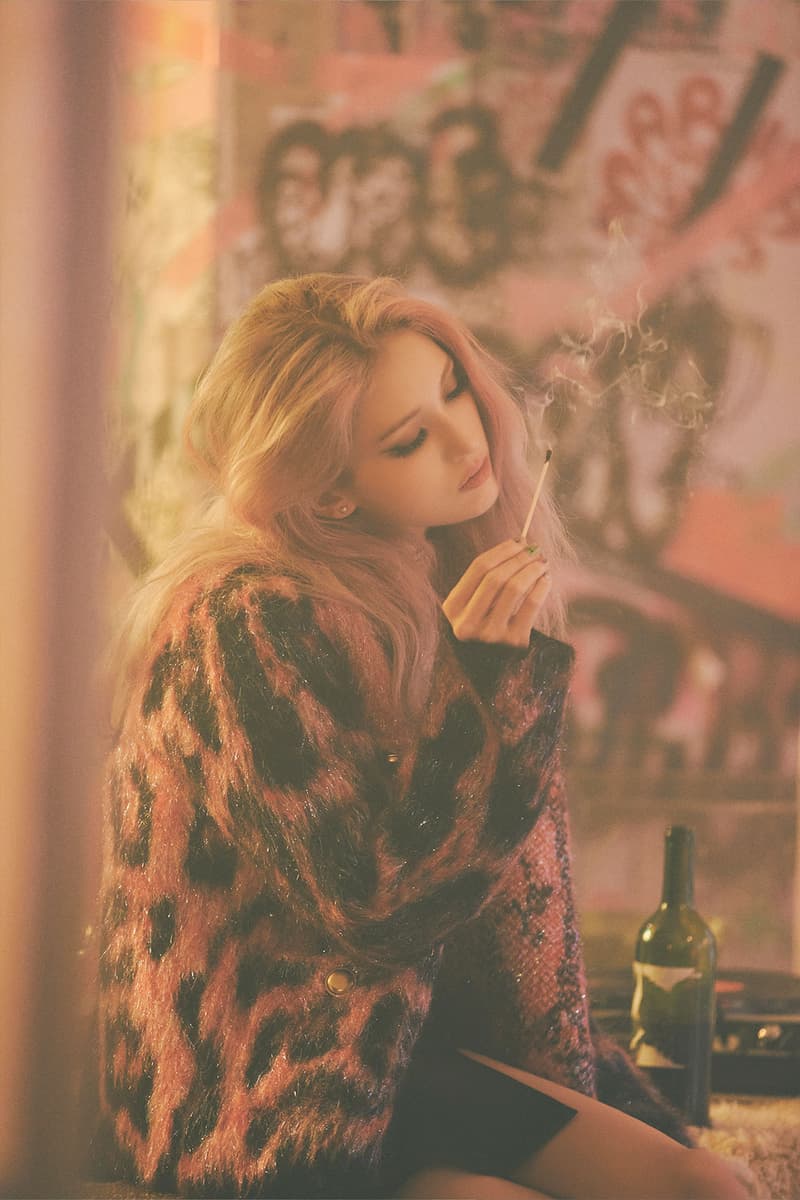 3 of 4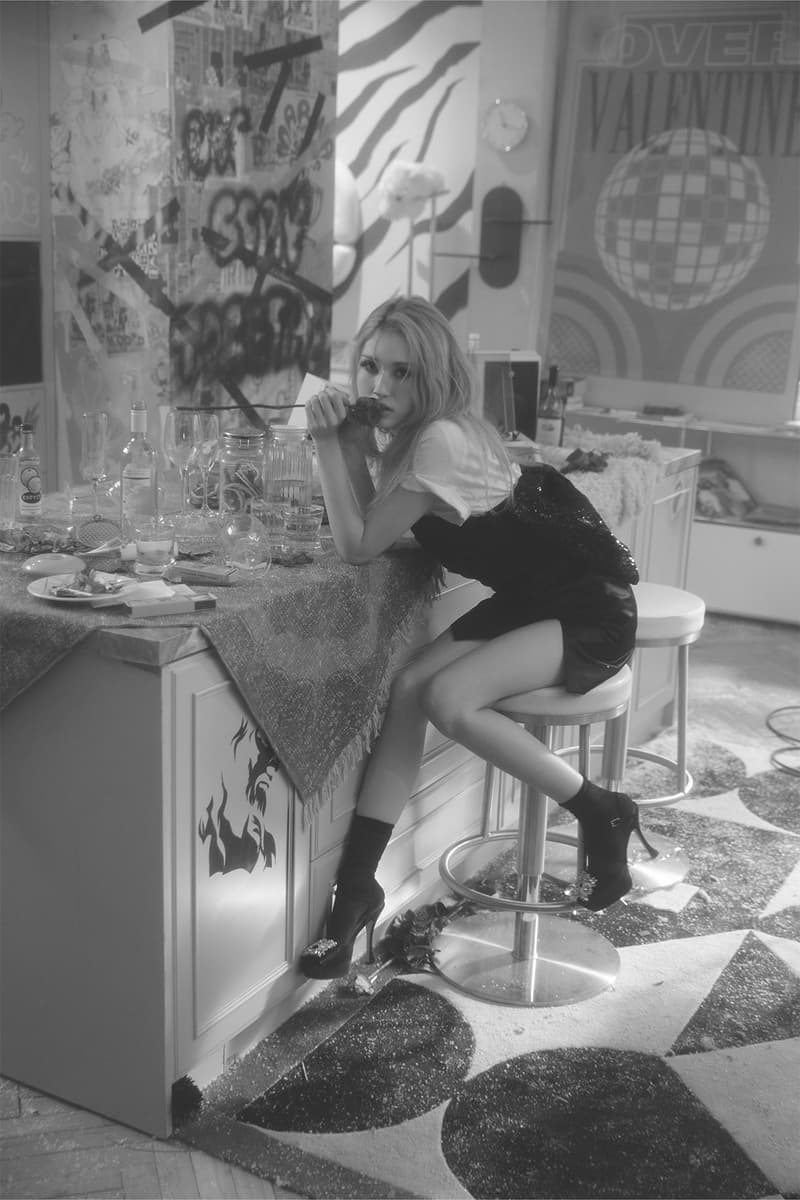 4 of 4
Music
SOMI Opens a New Era With Her Solo Debut Album, 'XOXO'
We speak with the K-pop artist about her latest music video, favorite outfits and more.
SOMI Opens a New Era With Her Solo Debut Album, 'XOXO'
We speak with the K-pop artist about her latest music video, favorite outfits and more.
2021 has been a pivotal year for SOMI, who dropped her first-ever solo album XOXO in late October. The title track of the same name has received over 70 million views on YouTube as of writing, and has even birthed some viral dance challenges on TikTok. Now, the 20-year-old continues to promote the record with a music video for her heartbreak song, "Anymore."
Fans of SOMI, also known as Som-taengs or Som-mungchis, will know that the star has come a long way in her career. At 14 years old, she competed on the reality show SIXTEEN and later won the series Produce 101 to form a project group dubbed I.O.I. A few years later, she ended her contract with JYP Entertainment and headed to THEBLACKLABEL, where she landed a deal with Interscope Records.
"I've been pouring my heart and soul into every single track on the album for the past year, trying to perfect the sound," the musician speaks of XOXO, noting that the production process reminded her of "the importance of paying attention to all the details." This album, inspired by SOMI's everyday life, shows her many different sides, whether it be a badass "XOXO" queen or an energetic "DUMB DUMB" girl.
Below, we talk to the artist about her breakthrough album, her favorite outfits, upcoming projects and more.
You've finally dropped your debut album, XOXO. Which track do you personally connect with the most and why?
It's really hard to choose just one because I've been pouring my heart and soul into every single track on the album for the past year, trying to perfect the sound. They're all my babies. I love the whole album! I have a special connection to each one and they all have a special effect on me. "DUMB DUMB" gets me energized; "Don't Let Me Go" gets me vibin'; "XOXO" gets me motivated; "Anymore" gets me confident; "Watermelon" gets me feeling cozy — all of them are precious.
What made you choose "XOXO" as the title track for this album?
Badass SOMI needed to come out and "XOXO" was the perfect anthem for it. I wanted to express something different than what I had released previously, and the raw, punk rock sounds were just the right match. I also liked the concept of turning "hugs and kisses" into something more sour than sweet, with revenge as the theme of the music video. I like being slightly off, adding a little bit of evil and delivering something unexpected. When the overall picture came into place, I knew "XOXO" would be the perfect fit as the title for my first album.
What is your favorite "XOXO" outfit you've worn on stage so far? What about in the music video?
I wore a red checkered set on stage featuring a harness on the top, a lot of zipper details on the pants and red boots. It sounds over-the-top but the look had an English pop-rock vibe with my blonde hair. I loved it. My favorite fit from the music video set was the orange coat with the combat boots. It was bold, fiery and just overall "XOXO" vibes. Honestly, I love all of the outfits I wear for "XOXO" — shoutout to my style team.
Your father made a surprise appearance in the music video. What was the shooting experience like with him on set?
It felt like home because we always have fun playing games and joking around as a family. It was nice having him support me on set. Thanks dad, for being a cool dad. *fist pump*
How would you describe the track "Anymore"? What's it about?
"Anymore" is an emotional song. It's about a girl after a big breakup and thinking back on the past, wondering, "Do I ever cross your mind?" To me, it's not just about past romantic relationships, it's just about longing for the past in general. The track makes me nostalgic and actually reminds me of simple memories of growing up in Canada, driving to the grocery store with my dad. These seemingly mundane and everyday moments become rarer as you get older. The song is about craving something from the past. It makes me cry all the time, because it connects me to those happy and sad emotions and frequencies.
What was the inspiration behind the music video, and which look did you love the most?
We thought about the character of the song. What would that girl look like, how would she dress, what would her house look like, and how would she act? This girl is emotionally torn up, and I saw a house that was also dirty and messy. I think this girl is inspired by my late grandma — we called her nanny. She was eccentric, exotic, had purple hair and enjoyed having a drink too. I hope she would be proud of the music video.
Was there any particular reason this track is in all-English? Is this something you're looking to explore more in the future?
Sometimes when I sing in English, the emotions get delivered better because of the way the language is pronounced. I picture English to be like a circle and Korean to be like a square. For "Anymore" in particular, the track has a better rhythm and felt more authentic in English. A lot of times, the demos or guides are in English first and then we write Korean lyrics that have similar meanings or that sound phonetically similar. However, for this one, we knew it had to stay in English. I'm definitely open and looking forward to more songs in English in the future. I think being able to sing in both languages opens up opportunities to express a wider range of emotions and feelings, which I think is cool.
What are some things you learned throughout the entire process? Were there any major challenges that you faced?
While I was preparing for the album, I was reminded of the importance of paying attention to all the details. That's what really makes that difference and gets you to something you can really be proud of. This might sound cliché but I really do believe in quality over quantity. Other than that, the choreography was such a challenge, in addition to trying to think of ways to make fun content and finding time to meet everyone. Overall, I'm enjoying it and grateful for all the opportunities.
What's a message you wish to deliver through your debut album?
I saw some comments saying, "SOMI is a whole mood, a whole group in one," "She's cute and bad," "She's the singer, rapper and the dancer," which all made me proud. I wanted to show all of the different sides that I've accumulated throughout the years. I wanted to express all of myself in all the ways I can through this album. I'm still growing and learning, but I think it was a good start.
What keeps you motivated and inspired as an artist?
Seeing and hearing other creatives' work. I get inspired by seeing all of our THEBLACKLABEL producers work and simply from talking to them about life. They are really the best mentors. I like listening to music, watching movies and going to museums, but just living life can be interesting too. For instance, I came up with the song "Watermelon" after eating a watermelon [laughs]. I believe that if you keep your eyes open, inspiration is all around you.
Could you share any upcoming projects your fans can look forward to?
I AM SOMI is back with Season 2! You can catch the wildest, not always the happiest, but the most real sides of me through the show. A lot of times I'm thinking, "Is this okay to show? Maybe I should be more put together?" I also have other video content and performances until the end of the year. There are a lot more special projects to look forward to, so stay tuned. XOXO, SOMI.
Photographer

Ji Yong Yoon, Jun Kyung Lee
Share this article