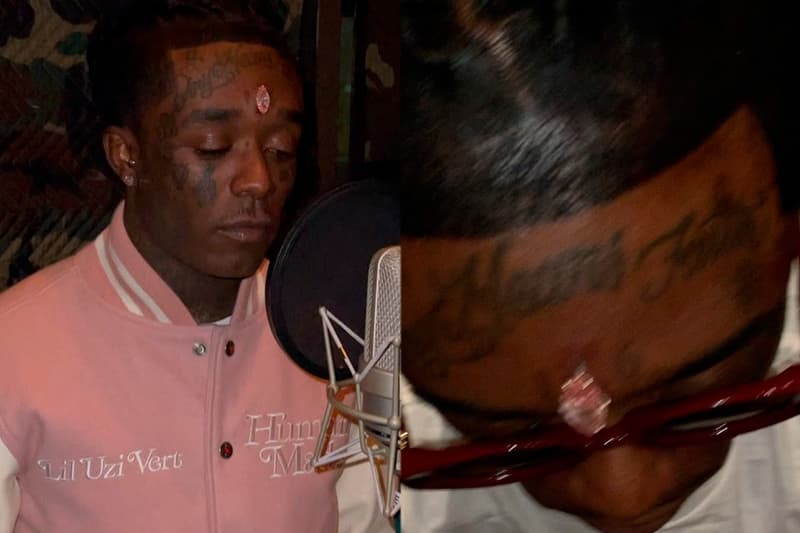 Music
Lil Uzi Vert Says Goodbye to $24 Million USD Forehead Diamond
A not-so-shocking turn of events for the rapper.
Lil Uzi Vert Says Goodbye to $24 Million USD Forehead Diamond
A not-so-shocking turn of events for the rapper.
UPDATE (June 2, 2021): In a move we all saw coming, Lil Uzi Vert has removed the giant diamond implanted in his forehead. As Stereogum reports, the rapper was spotted in Miami this past weekend with City Girls member JT — in footage captured of the couple, Uzi's diamond implant is noticeably gone. The eccentric artist also appeared sans diamond in a series of photos posted to Instagram on Sunday.
Lil Uzi Vert has seemingly cast off his diamond implant — which cost $24 million USD — just four months after he completed payments on the pricey gem. In early February, the rapper unveiled the body modification on Instagram, captioning his reveal with a few choice words: "Beauty is pain." Though we're mildly disappointed that Uzi didn't commit to his blinged-out implant, his decision to remove it is understandable. Walking around with millions of dollars embedded in his face could make the high-profile star the target of a potentially disfiguring crime.
---
ORIGINAL STORY (February 4, 2021): Just last month, Lil Uzi Vert revealed that he completed payments on a $24 million USD pink diamond cut by celebrity jeweler Elliot Eliantte. The rapper tweeted that the gem cost more than his cars and house combined, and that he wanted the valuable stone implanted in his forehead. As it turns out, Uzi wasn't joking — yesterday, the artist made good on his promise and showed off his newly pierced forehead embedded with the pink diamond.
Lil Uzi Vert posted a video on Instagram showing off the forehead implant, along with a matching pink diamond ring. On Instagram Stories, he confirmed the news and reassured fans that the gem will appear perfectly centered once the swelling goes down. Only time will tell whether Uzi's new body mod is a permanent addition, or whether the rapper will eventually remove the hefty stone.
---
Share this article