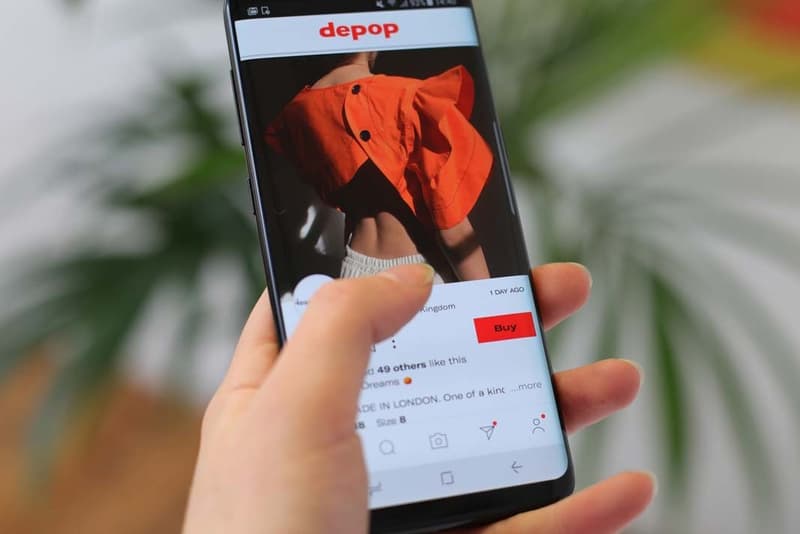 Tech
Etsy Buys Depop for $1.6 Billion USD in Surprise Sale
The platform is looking to extend its Gen Z reach.
Etsy Buys Depop for $1.6 Billion USD in Surprise Sale
The platform is looking to extend its Gen Z reach.
As announced today, artisanal goods marketplace Etsy has bought clothing resale app Depop for a total sum of $1.6 billion USD. The acquisition of the British fashion platform is an attempt by Etsy to target younger shoppers – primarily Gen Z – who have significantly popularized second-hand fashion.
The cash deal, which is expected to close in the next few months, highlights the growing influence of the resale market and second-hand shopping platforms, especially as more and more people turn to cheaper and greener fashion with sustainability in mind.
According to FT, more than 90 percent of Depop's active users are under the age of 26, giving Etsy access to younger consumers outside of its usual customer base, who are typically millennial age or older, with a seller's median age being 39. "The resale market, in general, is a massive market that we think is well-positioned for growth well into the future… We think Gen Z is the most exciting community within resale," said Etsy chief executive John Silverman, in a statement regarding the sale.
The acquisition also allows both platforms to learn from each other, as Depop wants to improve community safety while Etsy hopes to understand Depop's social media dominance. Depop's chief executive Maria Raga explained to FT, "Many of the challenges that we are going through as a business are things that Etsy has gone through before… Etsy has made massive improvements in terms of search and discovery, and this is something that we can definitely learn from."
In other tech news, the Apple iPhone 13 is rumored to arrive in a "Rose Pink" colorway.
Share this article