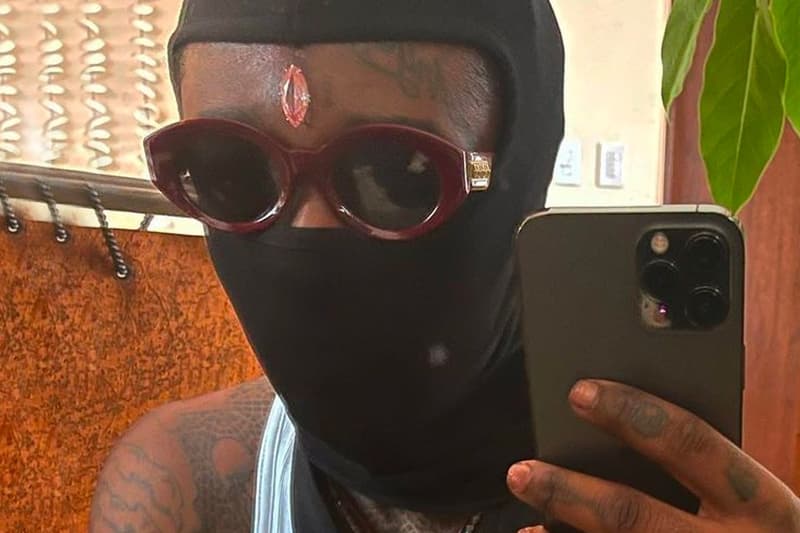 Music
Jeweler Eliantte & Co. Explains How Lil Uzi Vert's Forehead Diamond Was Implanted
The $24 million USD stone is held in place using a special mounting system.
Jeweler Eliantte & Co. Explains How Lil Uzi Vert's Forehead Diamond Was Implanted
The $24 million USD stone is held in place using a special mounting system.
Lil Uzi Vert's jeweler has revealed exactly what went into the rapper's outrageous diamond implant. Speaking on behalf of celebrity jeweler Eliott Eliantte, owner of Eliantte & Co., Simon Babaev explained that the extreme body modification took four years to come to fruition.
First, Lil Uzi Vert had to pay off the diamond's $24 million USD price tag. "We didn't think he was serious about it, but as he started making payments on the specific stone, he made it clear that he was very serious," Babaev told Rolling Stone. Once the diamond was secured, the rapper and jeweler began planning the actual implantation process. "We made sure that prior to getting anything done that Uzi brought someone in to consult on everything. We didn't just do this randomly," Babaev added, stressing that the implant is just as safe as any other piercing.
Babaev went on to explain that the Eliantte & Co. team engineered a special mounting system, made with a mechanism that clips and locks into place, to hold the diamond in Uzi's forehead. The entire mechanism is made of precious metals instead of standard surgical-grade steel, setting it apart from run-of-the-mill body modifications.
"Uzi himself is a trendsetter, so I wouldn't be surprised if people out there requested this. It's crazy," Babaev concluded, speculating that diamond implants could become the next big thing.
Share this article