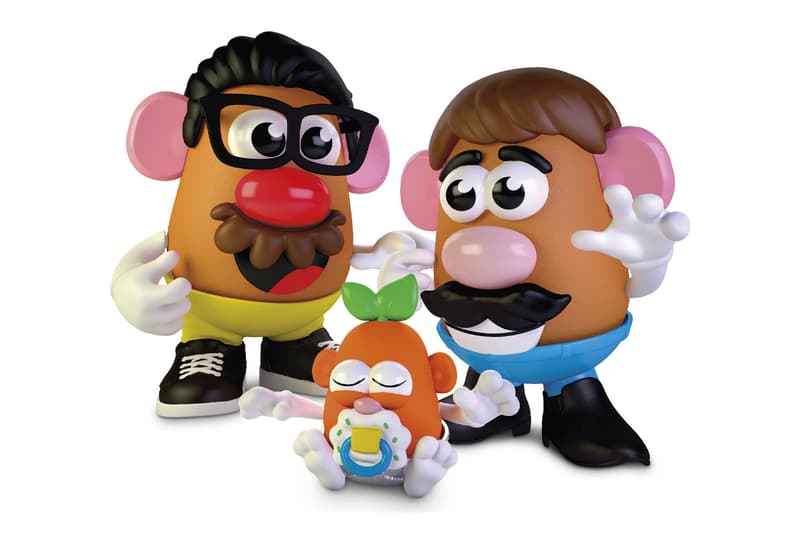 Culture
Goodbye Mr. Potato Head – The Toy Line Is Now Gender-Neutral
"Culture has evolved. Kids want to be able to represent their own experiences."
Goodbye Mr. Potato Head – The Toy Line Is Now Gender-Neutral
"Culture has evolved. Kids want to be able to represent their own experiences."
In recent years, toy and board game companies have been shifting the conversation around diversity and inclusivity with greater representation through their products. Hasbro, the manufacturer behind names like Play-Doh and Monopoly, has announced that Mr. Potato Head is now gender-neutral.
Replacing Mr. Potato Head, the new family name is simply Potato Head. However, the original Mr. Potato Head and Mrs. Potato Head characters will still remain as part of the collection. The brand update, which comes after nearly 70 years of the toy line's existence, is an effort to break away from the traditional concept of gender roles. "Culture has evolved. Kids want to be able to represent their own experiences. The way the brand currently exists — with the 'Mr.' and 'Mrs.' — is limiting when it comes to both gender identity and family structure," Hasbro's Kimberly Boyd shared with Fast Company.
In addition to the rebranding, Hasbro is set to release a "Create Your Potato Head Family" set, which allows children to customize their very own family. The kit includes two large potato bodies and one small potato body along with 42 accessories.
You can head over to Hasbro's website to read the official announcement.
Share this article