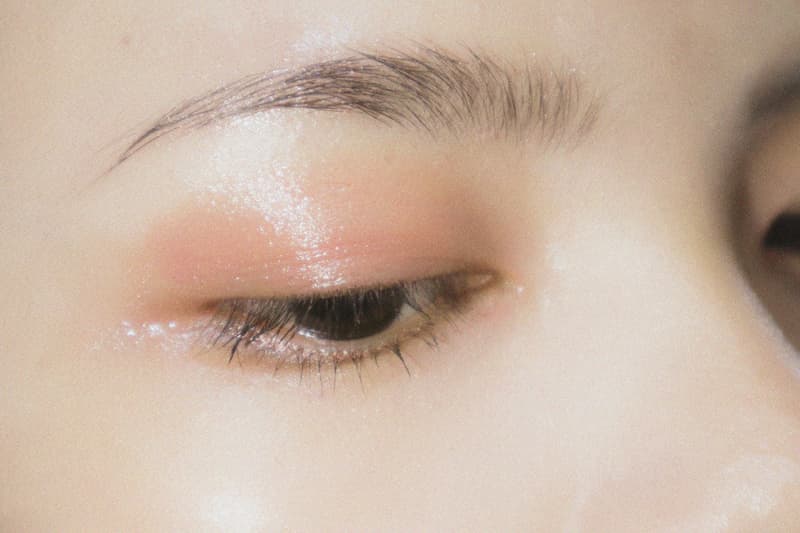 Beauty
Nano Brows: Everything To Know About the Semi-Permanent Beauty Procedure
In search of fluffier, fuller eyebrows? Nanoblading might be your answer.
Nano Brows: Everything To Know About the Semi-Permanent Beauty Procedure
In search of fluffier, fuller eyebrows? Nanoblading might be your answer.
You've probably heard of microblading, a popular solution for enhancing sparse eyebrows, but what about nanoblading? Also referred to as nano brows, the procedure is essentially a semi-permanent tattoo that, when executed properly, results in fluffy, perfectly coiffed brows. Longer-lasting than microblading and suitable for oily and scarred skin, nanoblading presents an appealing new solution for over-plucked or otherwise high-maintenance eyebrows.
HYPEBAE consulted Shaughnessy Otsuji, owner of cosmetic and restorative tattoo shop Studio Sashiko, about the pros and cons of nano brows, as well as what to expect from the procedure. Keep reading for our beginner's guide to the rising beauty practice.
Nano brows vs. microblading: what's the difference?
Both nano brows and microblading are viable options for those in pursuit of fuller, darker-colored or more precisely shaped eyebrows. The two semi-permanent techniques result in fine, natural-looking hair strokes that stand up to water and sweat. However, there are a few key differences between nano brows and microblading.
Nano brows are applied using a single-needle tattoo machine that, according to Otsuiji, delivers ink slightly deeper into the skin than microblading, which uses a handheld tool consisting of several small needles. As a result, nano brows last approximately two to three years, while the results of microblading typically last one to two years. Though nano brows can be applied to all skin types, their slightly longer lifespan make them an ideal choice for those with oily or textured skin, as well as those looking to adjust previously tattooed eyebrows. In contrast, Otsuji characterizes microblading as a fit for those who anticipate wanting to alter their brow shape and density.
Another decisive difference, nano brows tend to cause less trauma to the surrounding skin than microblading. Otsuji explains that the single needle used to apply nano brows "creates rows of tiny punctures as opposed to a fine, paper-cut-like split that is created in the skin with microblading."
How much do nano brows cost?
"Pricing will vary depending on the technique, artist's level of expertise, experience and location," Otsuji notes, adding that both nano brows and microblading typically start around $500 USD and can reach prices over $2,000 USD. The expert also points out that nano brows are more labor-intensive to apply, resulting in a slightly higher pricetag compared to microblading. For both techniques, annual maintenance appointments — which are generally charged at a reduced rate — are a must.
How are nano brows applied?
At Studio Sashiko, Otsuji ensures all nano brows are completely customized to each client's unique facial features and preferences. From start to finish, the procedure takes around three to four hours in total. "The first half of the appointment mostly consists of the initial consultation and brow design process. During this consultation, we'll discuss the client's desired brow shape and size, and pigment colors that complement their skin," Otsuji details. A client's skin type is also assessed in order to determine whether more technical skill is required (thicker, oilier skin is more difficult to tattoo). The artist then pre-draws each eyebrow hair using a sharp, flat-edged pencil. The completed design is then shown to the client for final approval.
"The second half consists of the tattooing procedure," Otsuji continues. "A single moving needle and machine is used to slowly implant pigment into the skin. This process can take some time, as each individual stroke is meticulously drawn using the tattoo machine." Once tattooing is completed, the client and artist consult on any additions. "If the goal is a much darker, fuller or fluffier brow, this can be done by layering more nano strokes at a follow-up appointment so as to not over work the skin," Otsuji concludes.
Because nano brows are applied with a needle, some mild discomfort is expected. However, Otsuji's clients rarely report it as being painful or unbearable. At Studio Sashiko, artists apply a topical anesthetic, Zensa, to the eyebrow area before tattooing. "We often see clients become so relaxed that they fall asleep during the procedure!" Otsuji proclaims.
Is there any down time?
In short, yes. Nano brows are tattoos, so expect some minor redness and swelling for a day or two post-application as your skin heals. Otsuji recommends keeping fresh nano brows clean by regularly blotting the area with a damp paper towel or a sterile water wipe, and then gently patting dry. "This will help remove any excess buildup of lymph, pigment or oil to reduce the amount of scabbing that occurs," she explains. You should avoid sweating, swimming, sun exposure and applying any skincare products to the brow area for one week. It will begin to lightly peel around day three, and last for up to four days total. Otsuji notes that any peeling skin should not be picked at or scrubbed — instead, let the skin flake off naturally. "Once your brows have completely healed, it's a good idea to continue to avoid using chemical exfoliants directly on your brow area and to protect them with SPF to keep them lasting longer!" she concludes.
Share this article