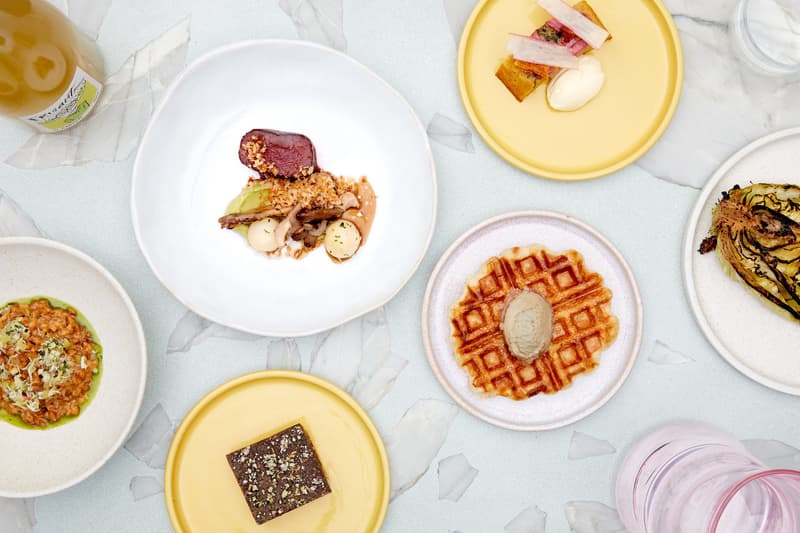 Browns Launches Restaurant at New Flagship Store
Set to open its doors next month.
As London is gearing up to open its restaurants on April 12, Browns is getting ready to finally open the doors to its highly anticipated 39 Brook Street Flagship store in Mayfair. Not only is the luxury retailer launching an impressive space featuring all the best brands, but it is also introducing a restaurant dubbed Native.
Native is centred around sustainable dining and once doors open, the restaurant will champion seasonal produce and ethical dining through sharing plates, natural wines and foraged cocktails. The restaurant space is also filled with pieces from artisans of sustainable designs from across the UK, and Browns describe the restaurant as "innovative, wild and sustainable."
Until the restaurant can finally open its doors to the public, Native is now also available to order à la carte home dining kits and enjoy a selection of the zero-waste menu. Right now the options include two different set menus, as well as treats like foraged tea, spices and bottled signature cocktails and more.
Take a look at the restaurant below, and stay tuned as the Browns Brook Street Flagship will open in London on April 12.
View this post on Instagram
View this post on Instagram
Share this article