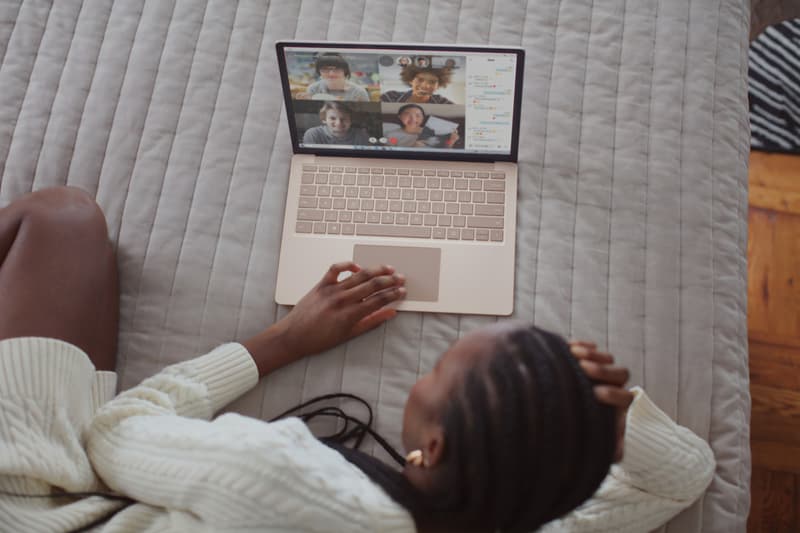 Health
Yes, "Zoom Fatigue" Is Real — Here's Why Video Calls Are So Exhausting
Stanford researchers have uncovered the four main causes of video call burnout.
Yes, "Zoom Fatigue" Is Real — Here's Why Video Calls Are So Exhausting
Stanford researchers have uncovered the four main causes of video call burnout.
Stanford researchers have published a study revealing exactly what causes "Zoom fatigue," a COVID-era term used to describe the physically and mentally taxing nature of remote video meetings.
According to the report, published in in the journal Technology, Mind and Behavior, there are four main causes of Zoom-induced exhaustion. The first has to do with the excessive amounts of eye contact we engage in during video calls. During Zoom calls, your monitor continuously displays faces looking back at you, a phenomenon that can trigger stress. In addition, computer monitors can enlarge faces on a chat to uncomfortable proportions. Subconsciously, we interpret an up-close face as a sign of conflict. "What's happening, in effect, when you're using Zoom for many, many hours is you're in this hyper-aroused state," Professor Jeremy Bailenson explains.
In addition, watching yourself on-screen during video chats is exhausting. According to the report, research shows there are negative emotional consequences tied to looking at yourself in a mirror. Sitting in the same spot for hours on end — typically unavoidable during back-to-back Zoom meetings — is also trying. Lastly, the struggle to communicate and interpret nonverbal cues can cause cognitive overload.
To help remedy Zoom fatigue, the report suggests reducing the size of your video call window, as well as utilizing the "hide self view" option. Using an external video camera that is farther away from your screen can give you more leeway to move around during meetings, and allowing yourself "audio only" breaks by turning off your camera and positioning yourself away from a screen can help you mentally reset.
Share this article