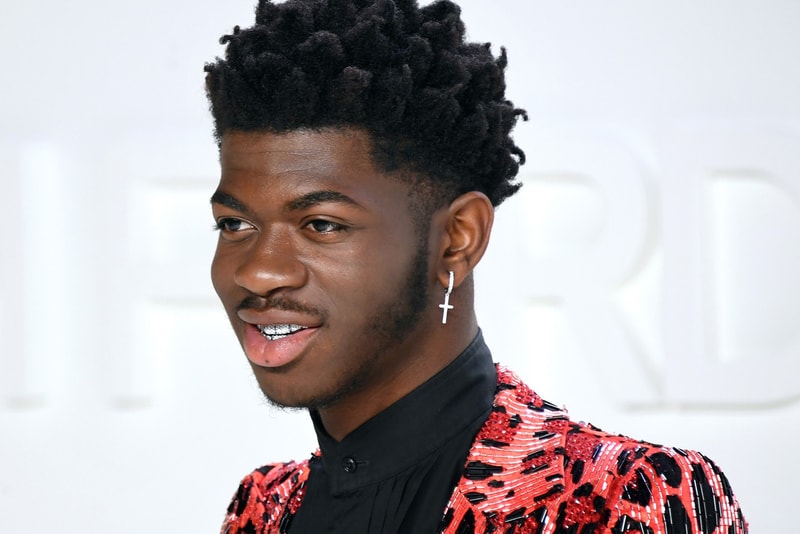 Music
Lil Nas X Releases 'Twerk Hero' Video Game
Win points by twerking in time to the rapper's latest single, "MONTERO (Call Me By Your Name)."
Lil Nas X Releases 'Twerk Hero' Video Game
Win points by twerking in time to the rapper's latest single, "MONTERO (Call Me By Your Name)."
Lil Nas X is making fans twerk to his latest single, "MONTERO (Call Me By Your Name)." The rapper has released a video game, aptly titled Twerk Hero, centered around twerking in time to the catchy song.
The browser-based game features a CGI version of Lil Nas X, dressed in the same Calvin Klein boxers and thigh-high boots he wears in the "MONTERO" music video. Players control the rapper's butt, the goal being to hit a sequence of arrows — or "temptations," as the game characterizes them — scrolling across the screen. (Spoiler alert: it's not easy.) The artist, who provoked the ire of conservative Christians with his visual for "MONTERO," announced the cheeky game on Twitter. "CAN YOU MAKE IT THROUGH ALL LEVELS?!" he challenged fans.
To try Twerk Hero for yourself, head to the game's dedicated website.
---
Share this article