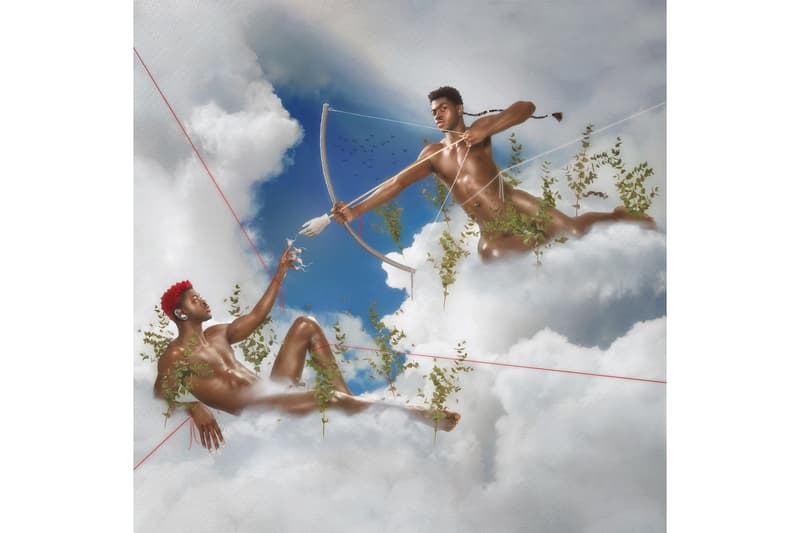 Music
Lil Nas X Shuts Down Criticism of "MONTERO (Call Me By Your Name)" Music Video
"I am not gonna spend my entire career trying to cater to your children."
Lil Nas X Shuts Down Criticism of "MONTERO (Call Me By Your Name)" Music Video
"I am not gonna spend my entire career trying to cater to your children."
On March 26, Lil Nas X sparked online frenzy after dropping anticipated single "MONTERO (Call Me By Your Name)" and an accompanying music video. The song, which references 2017's Timothée Chalamet-led romance Call Me By Your Name, is an unabashed celebration of the rapper's sexuality (he came out as gay on the last day of Pride Month in 2019). Reflecting on the single in an open letter to his 14-year-old self, the Grammy-winning artist wrote, "I know we promised to never come out publicly, I know we promised to never be 'that' type of gay person…but this will open doors for many other queer people to simply exist."
The song's music video, rich with biblical references and religious imagery, has garnered criticism from parents and conservative Christians alike. Citing a scene in which Lil Nas X slides down to hell on a stripper pole and gives Satan a lap dance, detractors said that the rapper should have considered his fanbase of young children, many of whom were introduced to the artist via "Old Town Road."
Quickly shutting down their argument, Nas tweeted, "i literally sing about lean & adultery in old town road. u decided to let your child listen. blame yourself," an apt response that references specific lyrics from the hit song: "Riding on a tractor/Lean all in my bladder/Cheated on my baby, you can go and ask her." The 21-year-old added in another post, "i made the decision to create the music video. i am an adult. i am not gonna spend my entire career trying to cater to your children. that is your job." Fueling further buzz, the artist teamed up with clothing brand MSCHF to drop a pair of "Satan Shoes" injected with human blood.
Parents aren't the only ones upset with the "MONTERO" music video. Fans of FKA twigs have raised similarities between Nas' visual and FKA twigs' video for "Cellophane," released in 2019. Director Andrew Thomas Huang posted side-by-side clips from both works, revealing undeniable parallels between the two. "Lil Nas X's label contacted me end of last year. Pivoted away then hired the same choreographer from 'Cellophane,'" Huang wrote on Instagram Stories. Neither Nas nor his team has responded to the plagiarism claims.
In case you missed it, check out Lil Nas X's music video for "MONTERO (Call Me By Your Name)" below.
Share this article