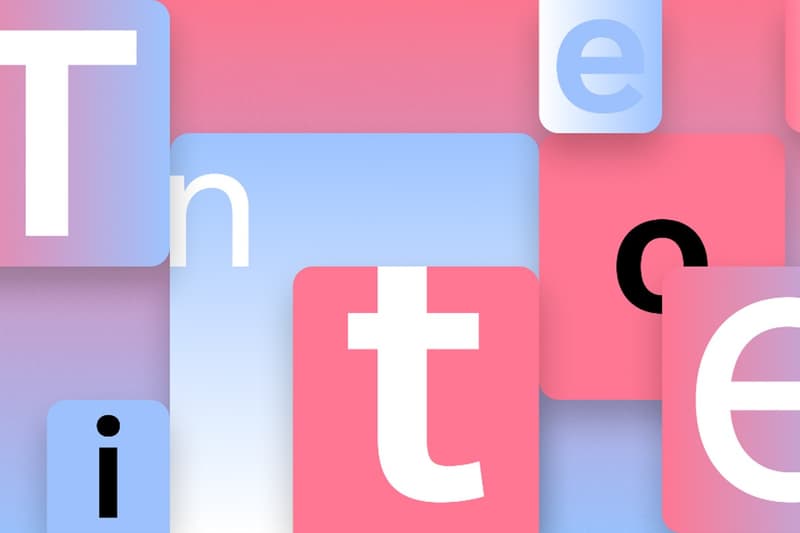 Tech
Microsoft Is Asking the Internet To Vote for Its New Default Font
It's been 14 years since Calibri replaced Times New Roman.
Microsoft Is Asking the Internet To Vote for Its New Default Font
It's been 14 years since Calibri replaced Times New Roman.
Fourteen years after using Calibri as its default font, Microsoft is now looking for a new design to update its system. This time around, the tech giant is asking social media users to vote for the next font to take over its systems.
"We need to talk. What should our next default font be?" the company tweeted, along with samples of five original fonts created by a group of commissioned designers. Options include Tenorite (Erin McLaughlin and Wei Huang), Bierstadt (Steve Matteson), Skeena (John Hudson and Paul Hanslow), Seaford (Tobias Frere-Jones, Nina Stössinger and Fred Shallcrass) and Grandview (Aaron Bell).
Microsoft continued in an official statement: "While default fonts may not have the same flair as some of their more eye-catching cousins (we're looking at you, Bauhaus 93 and Showcard Gothic), they communicate a distinct personality in their own quiet way—a personality that by extension becomes our personality as well." It further elaborates on the significance behind choosing the right font: "A default font is often the first impression we make; it's the visual identity we present to other people via our resumes, documents or emails. And just as people and the world around us age and grow, so too should our modes of expression."
You can head over to Twitter and Microsoft's official page to explore the new designs.
Share this article