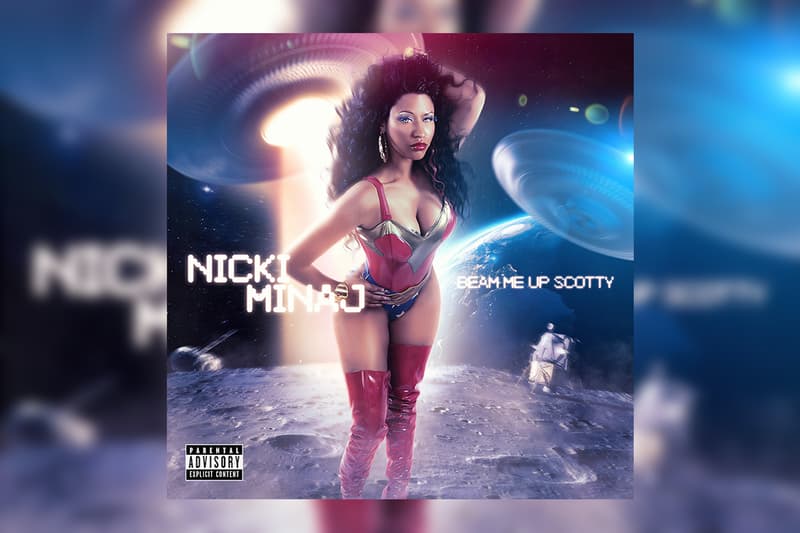 Music
Nicki Minaj Brings 2009 'Beam Me Up Scotty' Mixtape to Streaming Platforms
Featuring new tracks with Drake, Lil Wayne and more.
Nicki Minaj Brings 2009 'Beam Me Up Scotty' Mixtape to Streaming Platforms
Featuring new tracks with Drake, Lil Wayne and more.
Grammy Award-nominated rapper Nicki Minaj has returned to the music scene for the first time this year. The news follows Minaj's recent viral Instagram post of her sporting pink Chanel-embellished Crocs.
In celebration of her 2009 Beam Me Up Scotty mixtape's 12-year anniversary, the artist has finally released her project on streaming services for the first time. Beam Me Up Scotty includes Nicki's first hit "I Get Crazy" featuring Lil Wayne, which earned a spot in the top 20 of Billboard's Hot Rap Songs chart and top 40 of the Hot R&B/Hip-Hop Songs chart at the time. Additionally, the 23-track mixtape features new anthems such as "Seeing Green" with Drake and Lil Wayne, "Fractions" and "Crocodile Teeth (Remix)" with Skillibeng.
This is Minaj's first independent project since her song "Yikes" in 2020. After dropping that track, she focused on collaborations with the likes of Doja Cat in "Say So," Ty Dolla $ign in "Expensive" and Karol G in "Tusa."
Beam Me Up Scotty is now available to stream via Spotify and Apple Music.
Share this article