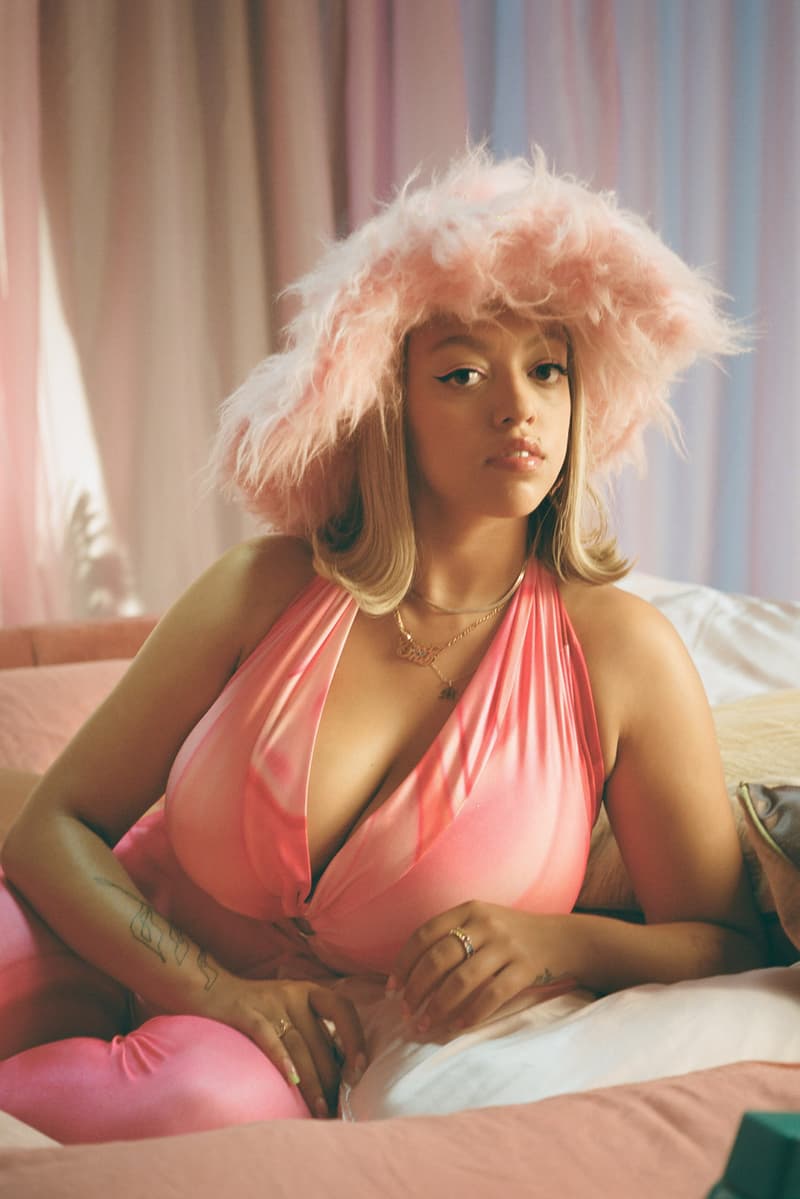 Best New Music of July: Mahalia, Silk Sonic and More
From "Whenever You're Ready" to "Skate," here are the top tracks of summer.
Music
Best New Music of July: Mahalia, Silk Sonic and More
From "Whenever You're Ready" to "Skate," here are the top tracks of summer.
For relaxing days under the sun, we've compiled a list of the best new music releases you can add to your beach or road trip playlists. Whether you're into pop, R&B or hip-hop, our selection below has got you covered. From Mahalia's soothing track "Whenever You're Ready," to Silk Sonic's '70s-inspired song "Skate," to Charlotte Day Wilson's debut album ALPHA, read on for the July music releases that made the cut.
While you're here, check out the top emerging artists of 2021.
SHERELLE – 160 Down The A406
London artist, producer and DJ SHERELLE has released her first EP dubbed 160 Down The A406. The project is comprised of two tracks – "160 Down The A406" and "Rhythm Love (Feel It)" – that merge the artist's high-speed sounds with a weaving melody. "160 Down The A406 is a product of wondering what the next stage of my life will be during 2020. The two tracks represent discovery and they mean a lot to me, as I feel like I am always searching for the new and unknown," SHERELLE shared in a press release.
Dana Dentata – "pantychrist"
Toronto-born, Los Angeles-based Dana Dentata's "pantychrist" is produced by Dylan Brady of 100 gecs. The stripper-turned-rapper spits bars over looming beats and electronic sounds on "pantychrist," a song that is inspired by her journey of healing.
Charlotte Day Wilson – ALPHA
Soul/R&B singer and producer Charlotte Day Wilson has launched her debut album ALPHA via her imprint, Stone Woman Music. The 11-track project touches upon Wilson's inner struggles of love and growth.
Mahalia – "Whenever You're Ready"
A follow-up to her "Jealous" track featuring Rico Nasty, Mahalia has dropped her second single of the year titled "Whenever You're Ready." Produced by Two Inch Punch and Mack Jamieson, the R&B songstress demonstrates her soothing vocals over a sample of Montell Jordan's 1999 track, "Get It On Tonite."
Chelsea Cutler – "Walking Away"
Chelsea Cutler's "Walking Away" is about accepting the end of a relationship and moving on. The single is a part of her highly anticipated sophomore album, which is set to release later this year.
Syd – "Fast Car"
Syd, the vocalist of The Internet, has returned with "Fast Car" after dropping "Missing Out" in February — the latter marked her first solo release since her 2017 album Fin. "I wanted to make something for the gay Black girls. I want them to see themselves in this and in me," Syd spoke of the inspiration behind her new track in a press release.
Fousheé feat. Lil Yachty – "clap for him"
Fousheé's latest release, "clap for him," features assisting vocals by Lil Yachty. The Zhamak Fullad-directed music video sees Fousheé and her squad demanding the attention of multiple men. Halfway through the visual, Lil Yachty appears standing in front of a car while Fousheé spits bars.
Japanese Breakfast – "Be Sweet (Simlish)"
Indie rock band Japanese Breakfast has joined forces with The Sims to create a music video for their hit single, "Be Sweet." In the visual, Michelle Zauner is seen serenading a herd of cows in the Simlish language.
Eryn Martin – "KID" 
Rising Canadian pop singer Eryn Martin's "KID" is described to be a "flex song" to all the girls she went to high school with.  "They probably think I'm never going to make a career out of my music… They talk a lot of sh*t but they're still in my messages and DMs saying they're sorry about whatever they did and asking to hang out. Never gonna happen," she revealed in a statement.
Silk Sonic – "Skate"
Silk Sonic, the duo comprised of Anderson .Paak and Bruno Mars, have released a new song titled "Skate." This infectious track comes after their hit debut single "Leave the Door Open." Inspired by the smooth sounds of the '70s, "Skate" shows the versatility of .Paak and Mars' vocals, which effortlessly blend with each other.
Share this article