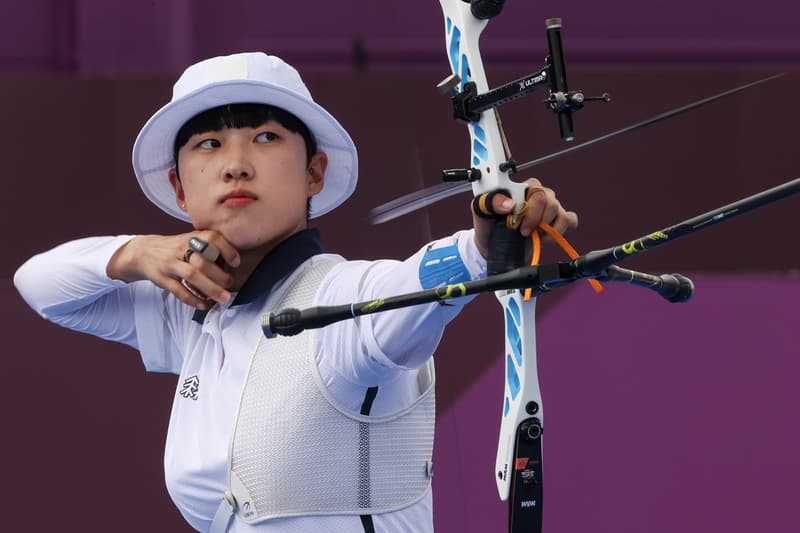 Culture
Korean Archer An San Receives Sexist Comments for Her Short Hair
The athlete has won three gold medals for Team Korea at the Tokyo Olympics.
Korean Archer An San Receives Sexist Comments for Her Short Hair
The athlete has won three gold medals for Team Korea at the Tokyo Olympics.
Despite having won three gold medals at the 2020 Tokyo Olympics, South Korean archer An San is receiving anti-feminist comments from social media users back home for her short hair.
An anonymous individual published a blog post on an online community site that reads, "Women who attend women's universities and have a short cut are 90 percent likely to be feminist… That's why I don't support her. I extremely hate feminists [...] Women nowadays intentionally don't have short cuts because they don't want to be called feminists." In the country, "short cut" refers to short hair and is often perceived as a "masculine" hairstyle.
While the post has been deleted, other users added to the anti-feminist comment. "All women with short cuts are feminists… You must avoid women with short cuts. I'll only forgive An because she's Team Korea," one wrote. In response to more hate comments on her Instagram, An stated: "While you're sending messages in your room driven by your inferiority complex, I'm winning gold medals at the Olympics."
Supporting the 20-year-old athlete, followers have been requesting the Korea Archery Association to protect An from online bullying and to take a stronger stance on the situation. There have reportedly been over 1,500 messages with the same request.
So far, archery has been one of Team Korea's strongest-performing sports, with a gold medal for each of the men's, women's and mixed games.
Share this article