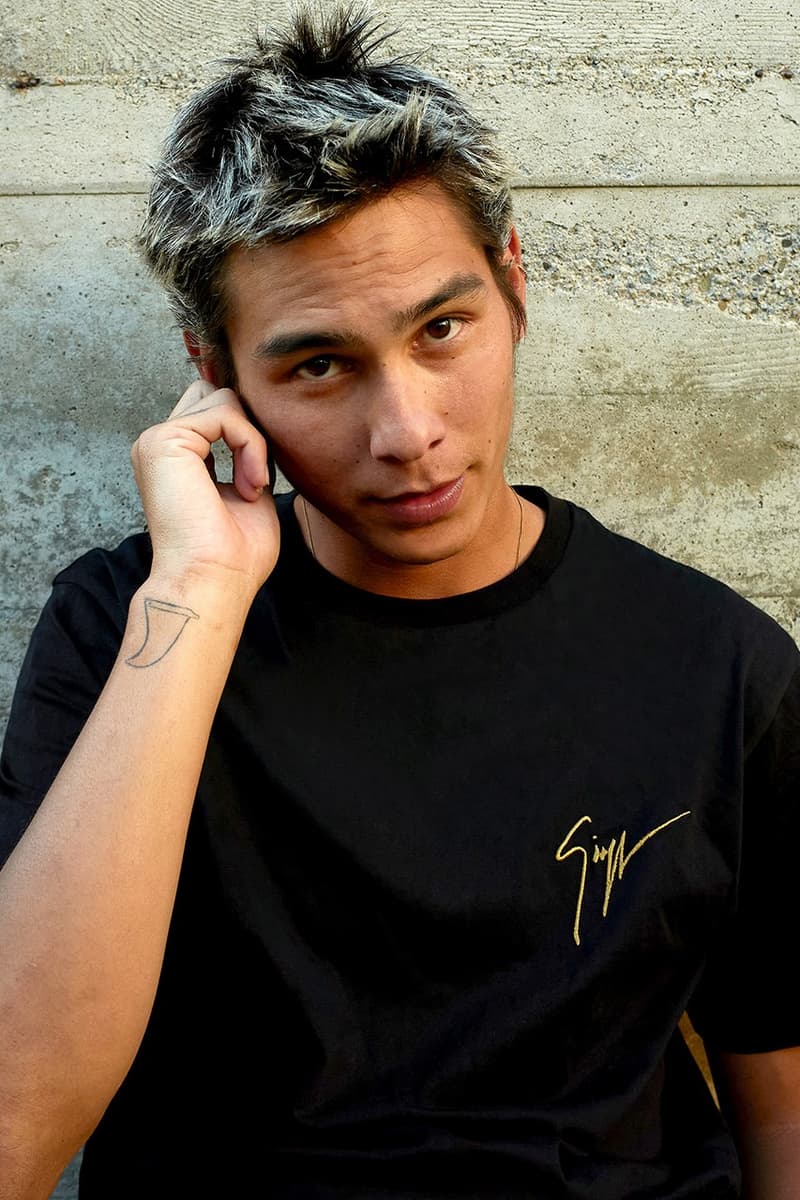 5 Things You Didn't Know About 'Gossip Girl' Star Evan Mock
The multi-hyphenate plays Aki Menzies, the new Nate Archibald of the series.
Film & TV
5 Things You Didn't Know About 'Gossip Girl' Star Evan Mock
The multi-hyphenate plays Aki Menzies, the new Nate Archibald of the series.
The much-anticipated Gossip Girl reboot finally premieres today on HBO Max. Before binging the buzzy show, get to know Evan Mock, the 24-year-old star who plays Akeno "Aki" Menzies in the TV series.
Mock, whose character is described to be the new Nate Archibald, will appear alongside Emily Alyn Lind who plays Aki's girlfriend Audrey Hope, as well as Thomas Doherty who portrays Max Wolfe. "Me and my girlfriend in the show are super into this dude, Max, and we have a threesome. It's pretty lit… I'm not actually gay in real life, but the character is… I guess… bisexual," Mock shared in a conversation with Mr Porter ahead of the premiere. "I had to make out with Thomas and I feel like I'm playing the character, but, for my personal life, I'm also seeing if I like it or not."
Continue reading for five interesting facts about the up-and-coming actor, who's also a skater, photographer and model in real life. While you're here, meet his co-star Whitney Peak, who plays Zoya Lott in the series.
Gossip Girl is now on HBO Max.
He is from Hawaii.
Mock is half-Filipino and was born and raised in O'ahu, Hawaii. The actor resided near Waimea Bay, which is known to be a surf mecca.
He has modeled for several major fashion brands.
Even before landing his role in the Gossip Girl reboot, Mock has been well-known in the fashion industry. The pink-haired model has walked for designer labels like Louis Vuitton, Saint Laurent, Off-White™, Balmain and Paco Rabanne.
He was a photographer for Travis Scott's Astroworld tour.
In addition to skateboarding, modeling and acting, Mock was the photographer for Travis Scott's famous Astroworld tour. Joining the rapper's team, he traveled in Europe for two weeks to capture each show and its behind-the-scenes moments.
Acting wasn't part of his original plan.
Gossip Girl marks Mock's acting debut. However, the gig isn't what the 24-year-old initially wanted to pursue. "Acting is just another thing to add to the list, I guess. I was hesitant at first. I was dealing with self-doubt and sh*t," he shared in an interview. Gossip Girl's executive producer Joshua Safran added: "He didn't want to do this, I talked him into it. I wrote the role for him, I reached out to see if he was interested — he sort of was, he sort of wasn't."
He is dating Gray Sorrenti.
Mock recently revealed that he's been with his girlfriend Gray Sorrenti for a little over a year. Following in the footsteps of her father Mario, Sorrenti is also a photographer and has shot campaigns for brands like Saint Laurent and Loewe.
Share this article