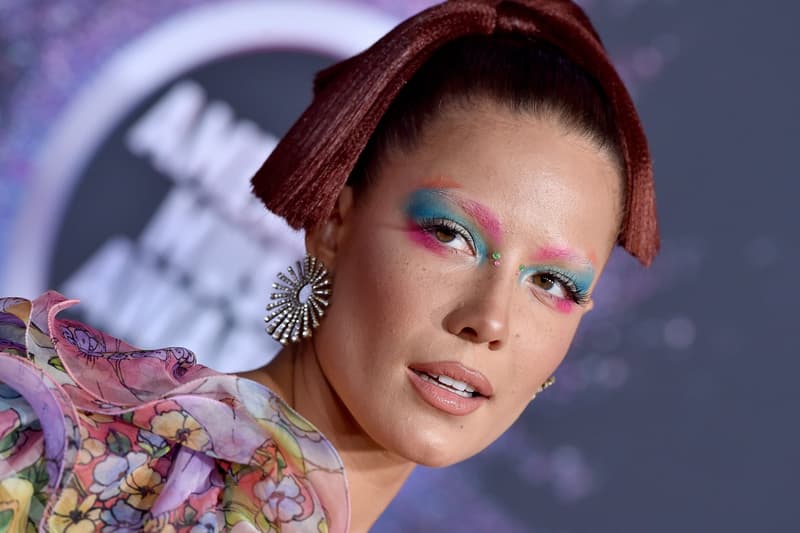 Halsey Welcomes Her First Child
The singer reveals the name of her baby on Instagram.
Halsey and Alev Aydin have welcomed their first child together. The singer announced the birth of her baby on Monday, as she shared a black and white family portrait on Instagram.
"Gratitude. For the most 'rare' and euphoric birth. Powered by love," the 26-year-old artist wrote in a post, confirming that she gave birth to her child on July 14. She revealed the name of her newborn, Ender Ridley Aydin, along with two intimate photos: The first one shows Halsey cradling her infant in a hospital bed, with Aydin sitting right beside them, while the second image sees Ender breastfeeding.
Halsey first announced her pregnancy with her writer-producer partner Aydin in January, when she posted a series of baby bump images on social media. Just over a week ago, the artist revealed the artwork for her upcoming fourth album, If I Can't Have Love, I Want Power, featuring her on a golden throne holding a baby with one breast exposed. The record is slated to release on August 27 with an IMAX experience.
Head to Halsey's Instagram to see the announcement of her firstborn.
Share this article