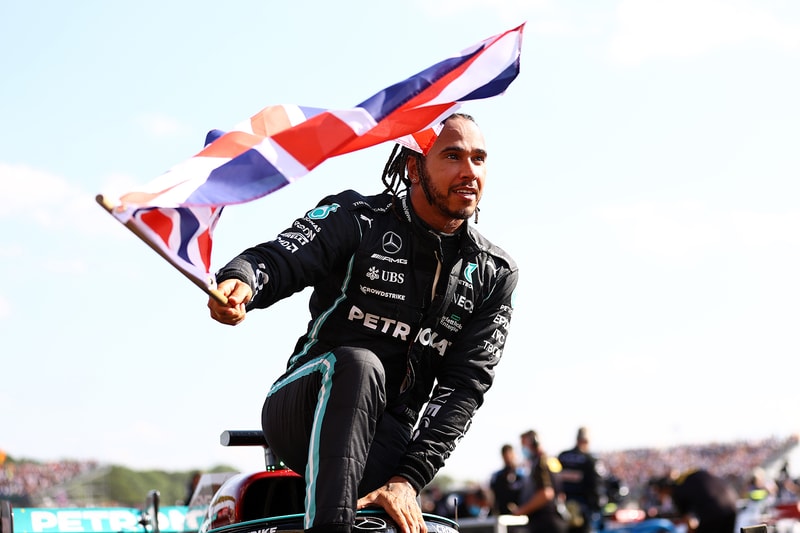 Culture
Lewis Hamilton Accused of "Dirty Driving" After British Grand Prix Win
Title rival Max Verstappen called the Mercedes driver "disrespectful" and "unsportsmanlike."
Lewis Hamilton Accused of "Dirty Driving" After British Grand Prix Win
Title rival Max Verstappen called the Mercedes driver "disrespectful" and "unsportsmanlike."
Lewis Hamilton claimed victory in Formula 1's 2021 British Grand Prix held earlier today at the Silverstone Circuit. Hamilton went up against title rival Max Verstappen, who, unfortunately, crashed during the first lap of the race.
According to The Guardian, Hamilton clashed with Verstappen, who was "sent spearing into the barriers at 180mph with an impact of 51G" in front of 140,000 people. The 23-year-old Red Bull driver didn't suffer from severe injuries but was sent to the hospital for precautionary tests.
"I just try and stay measured in my approach – particularly with Max, he's very aggressive. And then today, I was fully alongside him and he didn't give me the space," Hamilton commented on the crash. "But regardless of whether I agree with the penalty, I take it on the chin and I just kept working. I wasn't going to let anything get in the way."
Christian Horner, the Red Bull team's principal, described the incident as "desperate" and accused Hamilton of "dirty driving." Ron Meadows, Mercedes's team manager responded to Masi: "Lewis was significantly alongside at turn nine."
"It's overwhelming. It's was such a physically difficult race, great weather," Hamilton said after the race. "It is tough but I have been giving it my all this week. Just trying to discover performance in this car with the guys. I'm just proud of everyone, even though we've had a deficit [to Red Bull]."
Verstappen took to Instagram to share with fans that he is doing fine. "I am glad I'm ok. It was quite an impact at 51G but feeling better," he said. "The penalty given does not help us in any way and doesn't do justice to the dangerous move Lewis made on [the] track. Watching the celebrations after the race while still in hospital is disrespectful and unsportsmanlike behavior but we move on," he added.
Share this article