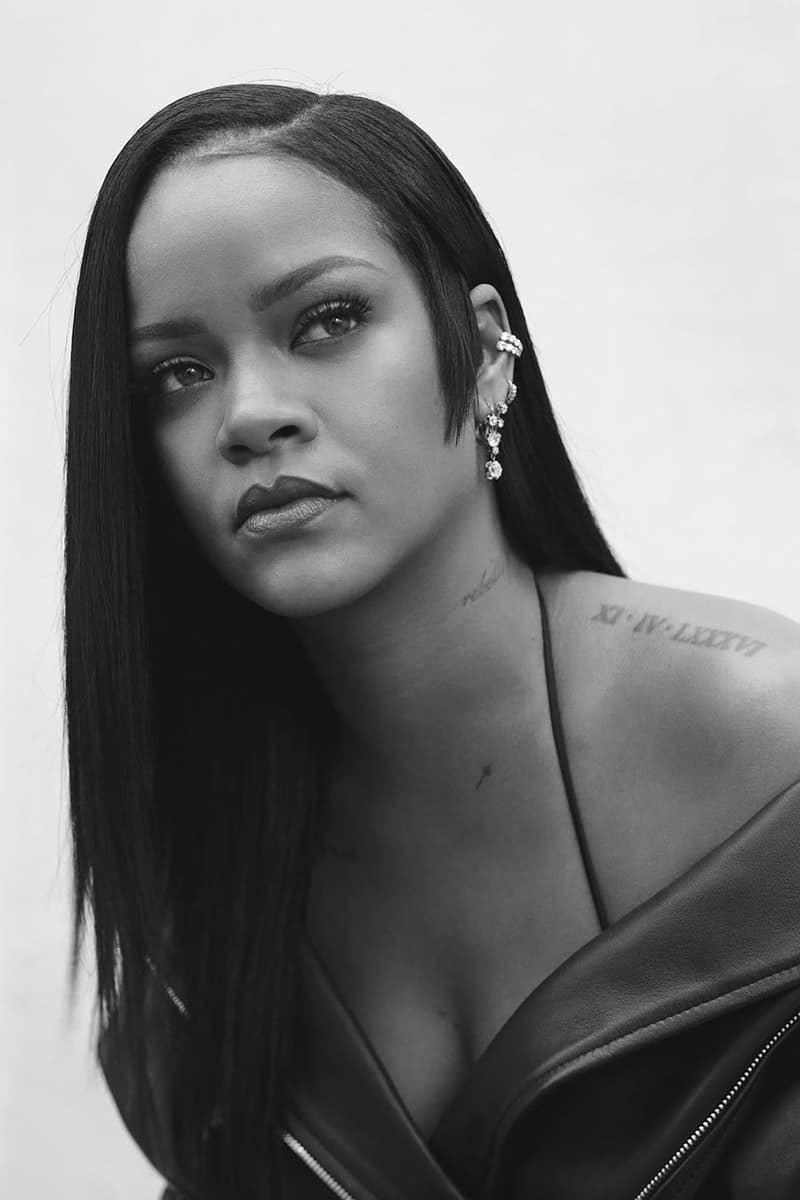 Rihanna's First Fenty Perfume Isn't Just a Scent, It's an Experience
"One smell, you'll never forget it."
Beauty
Rihanna's First Fenty Perfume Isn't Just a Scent, It's an Experience
"One smell, you'll never forget it."
UPDATE (August 2, 2021): Rihanna's Fenty Beauty has officially announced its very first fragrance. The unisex scent, simply titled Fenty Eau de Parfum, captures Rih's essence — an intriguing prospect for fans and perfume enthusiasts alike.
Created in collaboration between Rihanna and perfumer Jacques Cavallier Belletrud, the scent is "spicy and sweet all at once," per a press release. Taking inspiration from the singer's favorite places (Bridgetown, Barbados; Grasse and Paris, France; New York City and Los Angeles), notes of magnolia and musk are combined with fruity and floral accords including tangerine, blueberry, rose and geranium.
"It's an experience, it's a memory, encapsulated into a fragrance," Rih herself said of the scent. "One smell, you'll never forget it." The artist extended her personal touch to the packaging, too. An amber-brown bottle reflects the icon's favorite color, as well as her distinct aesthetic that merges vintage and modern, masculine and feminine. "Brown is my favorite color. Brown is who I am. Brown is what I come from. If I'm going to make a fragrance that represents me, even the body language of the bottle needs to marry that," she explained.
Fenty Eau de Parfum will retail for $120 USD and release on August 10 at the Fenty Beauty website.
---
ORIGINAL STORY (July 28, 2021): Rihanna's Fenty Beauty is finally venturing into the world of fragrances. The Barbadian musician and designer took to Instagram to tease her brand's new product with the caption, "#FentyParfum Coming Soon."
Fenty Beauty also announced the upcoming launch with a sneak peek of what the perfume bottle looks like. Based on the short Instagram clip, the packaging arrives in a see-through sunset orange bottle engraved with the Fenty logo. "Something sensual, confident yet sexy. Coming your way very soon…," the label said.
Keep your eyes peeled here as we wait for more details to surface about the Fenty Parfum.
View this post on Instagram
View this post on Instagram
Share this article