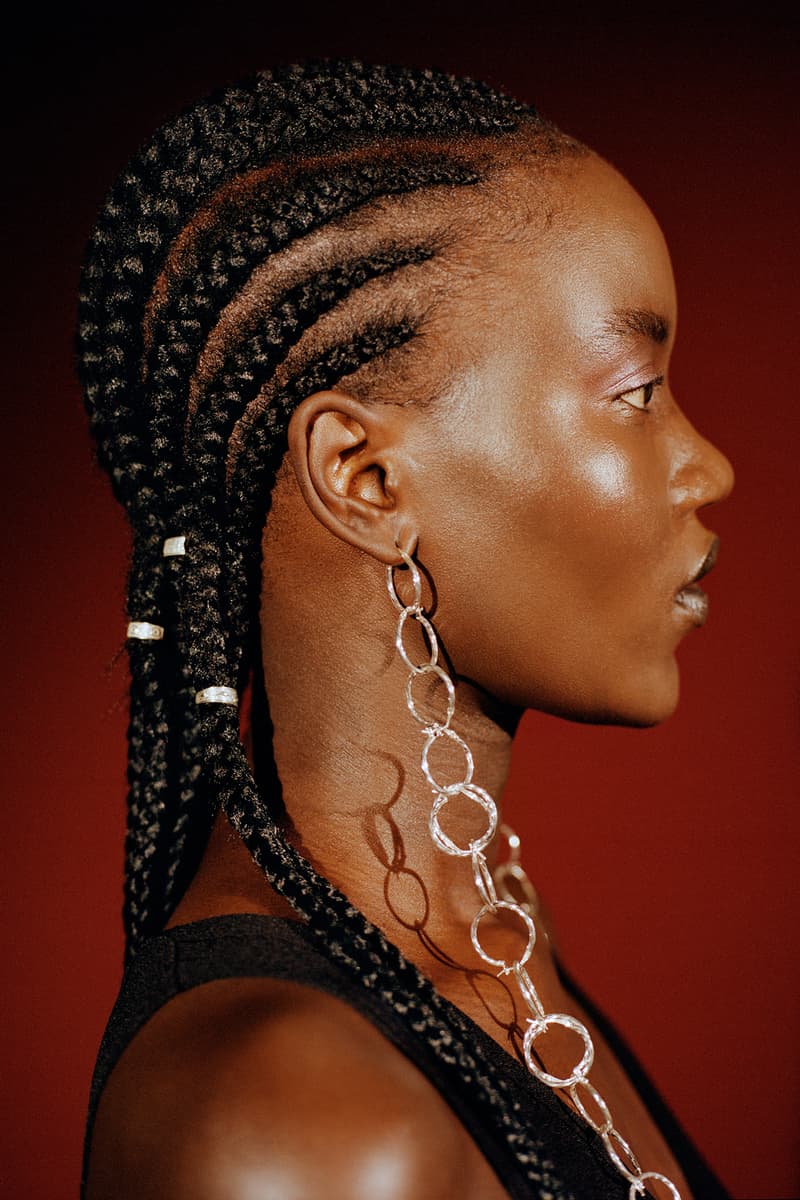 1 of 4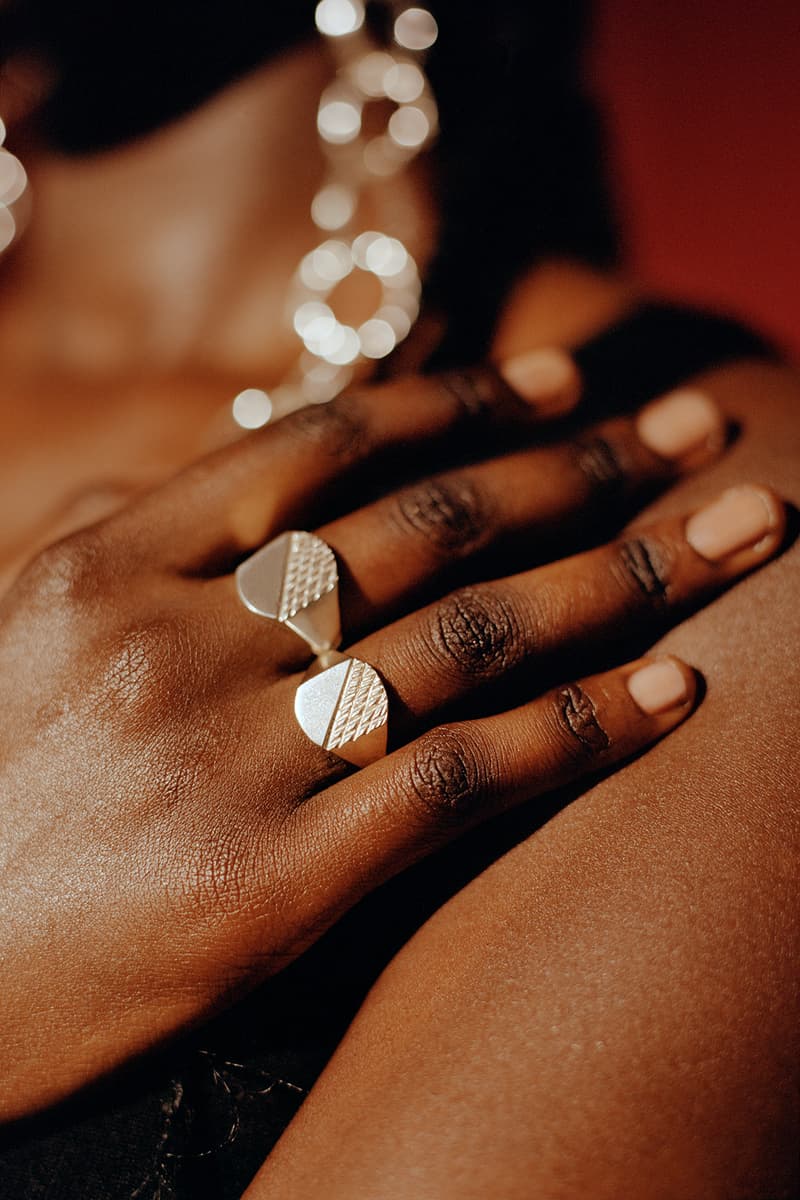 2 of 4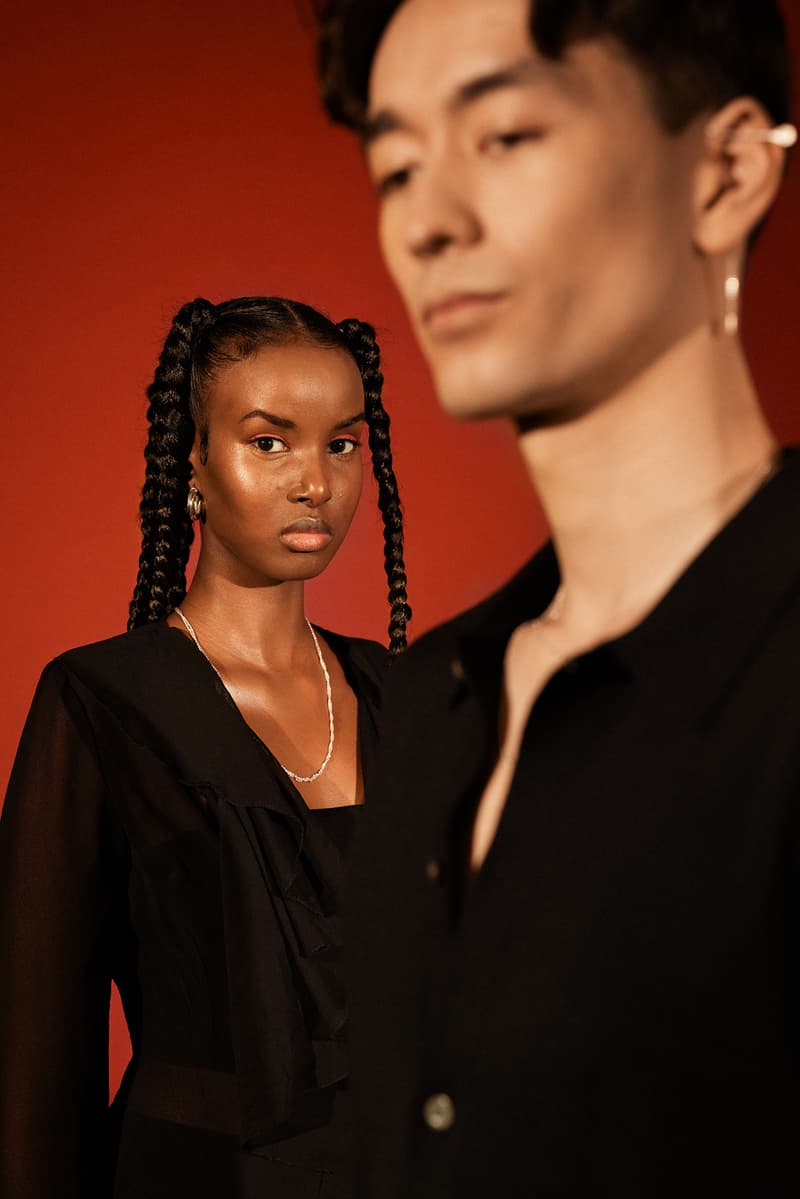 3 of 4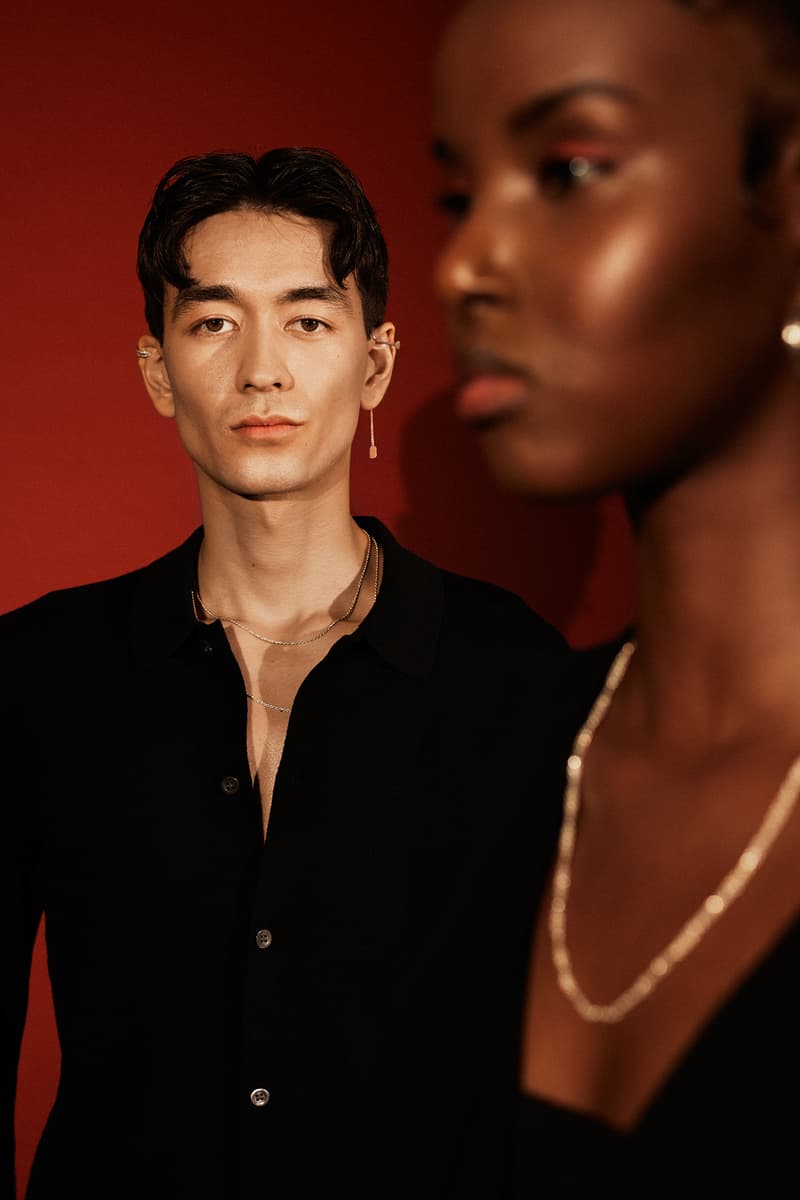 4 of 4
Fashion
Diawéne Is the Jewelry Brand Blending Scandi Simplicity With West African Style
Oslo sister duo Haddy and Aissatou Ceesay look to their parents' homeland for inspiration.
Diawéne Is the Jewelry Brand Blending Scandi Simplicity With West African Style
Oslo sister duo Haddy and Aissatou Ceesay look to their parents' homeland for inspiration.
For Haddy and Aissatou Ceesay, the sisters behind Oslo-based jewelry line Diawéne, every aspect of their brand is a family affair. From its name, derived from the West African last name Diaw, to its commitment to work with local artisans in Senegal, where the co-founders' family is from, the accessories label pays homage to West African culture and the region's deep respect for jewelry. The brand's unisex collection, comprised of artful hoops, delicate chain necklaces and signet rings in gold and silver, seamlessly combine the crisp Scandinavian aesthetic with features — such as a slightly rough finish — that are representative of traditional West African style. The sibling duo said that their experience of growing up between two worlds allows them to create jewelry that's simultaneously modern and timeless, simple yet sophisticated and stylish.
During Oslo Fushion Festival, where Diawéne showcased a limited-edition collection on the opening day, we spoke to the founders about how they've worked together to build one of the most exciting jewelry brands in Norway.
Diawéne's designs are very much inspired by your West African heritage. What are some traditions that you wish to honor through your brand? How are they reflected in your jewelry and production practices?
One of our main goals is to honor the way that our culture respects and values art, especially jewelry. In our culture, jewelry — especially gold — is something of a high value and is often something that is given to you as a gift when there is a special occasion — when you get married, for example. The jewelry is made to last and is often customized.
In Senegalese culture, we have a lot of respect, honor, pride and gratitude. These are some of the traditions we try to keep with us when we work and interact with people.
You also draw on your own experiences of living in Oslo to create jewelry pieces. How do you define Scandinavian expression, and how do you translate that into your collections?
Scandinavian design in our opinion is detailed simplicity. Since we [grew up] between two worlds — with parents from Senegal and the Gambia, but born and raised in Norway — it feels very natural and easy to translate that into the brand. The brand is in great deal a reflection of us, and it is complicated to explain sometimes because the real answer is that it's "just us."
However, if you're looking for something specific in our jewelry, we make simple designs for the most part, but add the finish and the detailing of the Senegalese look — which is often a rougher look with tiny details on the surface of the jewelry.
What is it like to run a jewelry business together as sisters?
It is very fun! We get to know each other in a whole new way, and you learn a lot about and from each other. We live together in our childhood home in Ellingsrudåsen, Oslo, so there is never really a time when we are not talking about our brand almost. [Laughs] We have always been very close as sisters, so it was a bit challenging sometimes to separate being sisters from working together. We have managed to find a nice balance now, but it took time. Now, we love discovering new sides of each other and are growing even closer, if that's even possible.
Earlier this year, you were tapped by Lil Nas X's stylist Hodo Musa to create a custom ring for the artist's Entertainment Weekly digital cover. What was your reaction when you saw the editorial? And what can you tell us about the design?
We were super, super happy and excited. Lil Nas X is an icon and a true role model for many, including us. We are so honored. On top of that, Hodo is not only a beautiful person, but also an amazing, unafraid stylist with great vision.
When making the jewelry, we communicated with Hodo while we were producing in Senegal. We made a couple of pieces with Lil Nas X in mind and went for something traditional but fun. The coffee bean trivia shell is often used to decorate jewelry and has a fascinating history in West Africa. To us, it is very Senegalese. It added a nice touch to the ring.
Who else do you dream of seeing Diawéne pieces on?
Lil Nas X was definitely on our list. We are still dreaming of seeing our pieces on style icons like Rihanna, Bella Hadid, A$AP Rocky, Amina Muaddi and Pernille Teisbaek. These are some big names, but we love to see our jewelry on anyone. Seeing a New York City, Paris, Copenhagen, Oslo or LA kid in our designs is an honor in itself.
You showcased a limited-edition collection at the Jewelry Edition during the Oslo Fushion Festival. How did it feel to participate in the event alongside other exciting homegrown jewelry designers?
It feels very special to be able to do collaborations like this. The artist and designer Ali Gallefoss did a fantastic job with the exhibition, and all the brands have stunning pieces. We feel very honored, humble and grateful.
Besides jewelry, you've also recently launched a handbag and a clutch. Do you see the brand branching out into other accessory categories in the future?
We have been inspired to play with different kinds of accessories because of our creative mom. She introduced us to jewelry when we're at a very young age, as it is a tradition to gift your children and close family with gold or silver jewelry. We remember wearing small hoops with necklaces, and then styling them with matching colorful dresses and bags. Hopefully, Diawéne can branch out into becoming more of a lifestyle brand that would keep producing in Senegal or maybe other places in Africa. Senegals has a lot of talented creatives in different fields, like leather, jewelry, sculpting and so on. Since we were young, we have been obsessed with accessories of different kinds. Sometimes we would match with our mom, or our mom would sew matching outfits for the whole family. She still does this to this day.
What's next for Diawéne? 
We are hoping to continue to grow our brand internationally . We wish to put focus on social sustainability through our work in Senegal. We hope to continue doing that, and hopefully get the opportunity to do the same in other countries in Africa. We are currently working on how to help support the education system in Senegal, and to help uplift women in the local community that want to pursue a career to support their families.
Share this article