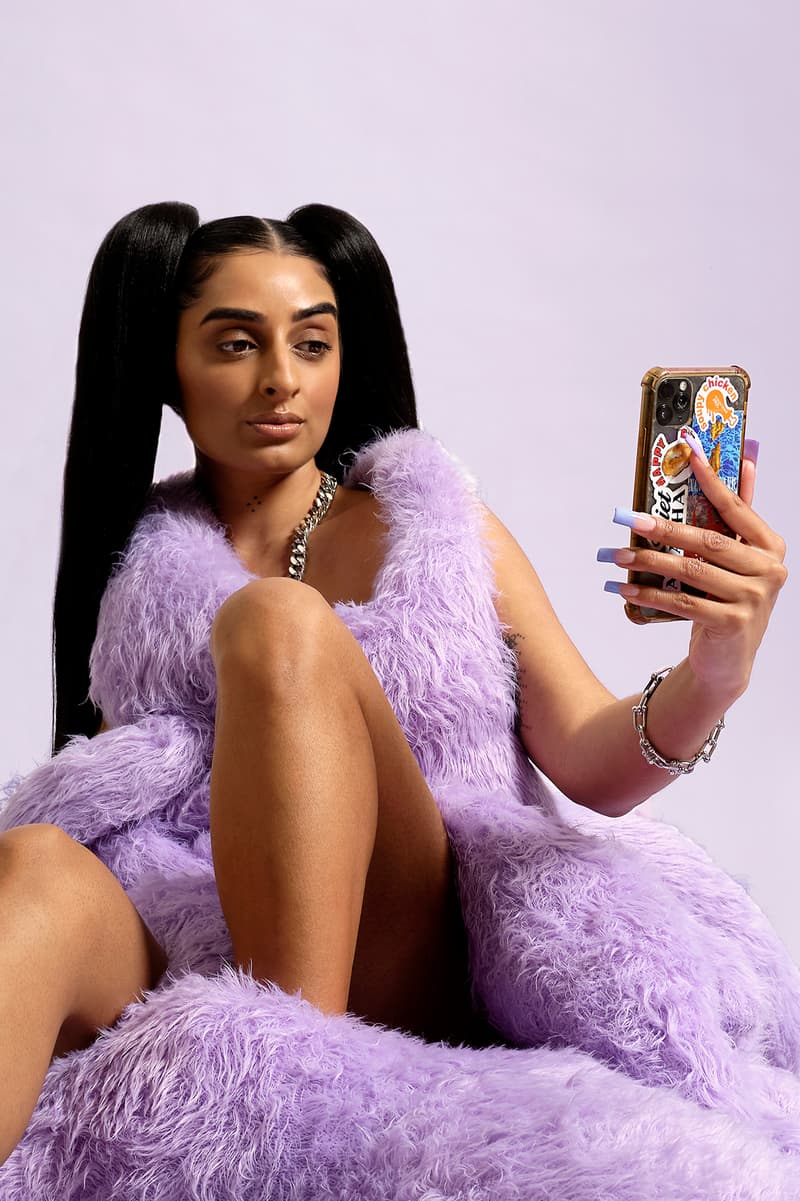 Diet Paratha Is Giving South Asian Artists the Platform They Deserve
Anita Chhiba's Instagram page shines a spotlight on underrepresented creatives.
Culture
Diet Paratha Is Giving South Asian Artists the Platform They Deserve
Anita Chhiba's Instagram page shines a spotlight on underrepresented creatives.
Diet Paratha, the Instagram account started by London-based Anita Chhiba, is on a mission to provide much-needed representation for South Asian creatives.
Born and raised in Auckland, New Zealand, Chhiba, a second-generation Gujarati Indian with a professional background in advertising, has built an inclusive community of photographers, designers, models, athletes, musicians and activists on the image-sharing app. With its daily posts, the platform shines a light on the compelling projects and often untold stories of the global South Asian diaspora.
Here, Chhiba talks to HYPEBAE about her virtual South Asian art showcase, as well as the changes she hopes to see in the world.
View this post on Instagram
On the captivating name, Diet Paratha:
If you're a social media user clued in to the fashion-verse, you've most likely heard of Diet Prada, the 2.8M follower-strong Instagram community that sheds light on plagiarism and all that may be wrong in the fashion industry. Another platform that has emerged in India is Diet Sabya, ironically inspired by the aforementioned account, and one that's doing the same for the Indian fashion industry. When asked about Diet Paratha, Chhiba says, "It's a play on Diet Prada, but instead of [calling out] people, it's about celebrating the people. I'd actually never heard of Diet Sabya until last year. We did message each other and have a bit of a laugh though. Their page is great."
On how Diet Paratha came about:
"I really started back in 2017. I wanted to create a space that I needed based on the complete lack of representation from a South Asian perspective in Western media. As people, we are underrepresented and overlooked, but there's a whole wave of talent with our own stories to tell. It's been really fulfilling growing the page and the community. I honestly just trawl through Instagram — I'm so picky and rarely take submissions. I've met so many incredible people, and so many opportunities for collaborative, paid work and exposure have come about. Not just for me, but also for members of the Diet Paratha community. There's a really loyal South Asian and ally following. It is continually proving to be [an important] resource for the creative industry as well as the global South Asian diaspora."
On what Diet Paratha stands for:
"[The account represents] the best in South Asian creative excellence, a platform for the people that's quickly becoming the benchmark for South Asians working across creative industries. In addition to celebrating the community's achievements, projects and efforts, a lot of much-needed conversations — around topics like casteism, colorism, representation and body positivity in South Asian cultures — happen through the question box on Instagram Stories."
On the Instagram page's ever-growing community:
"The response has been so wholesome. [The community is] mostly South Asian people who finally feel seen on a level that doesn't have a laser focus on cultural identity — like traditional dress, monuments and food — in Western spaces. While that's still important, we are so much more than this. The feedback has been so overwhelmingly positive, which just proves the page is making an impact."
On Diet Paratha's playlists and merchandise:
"Our playlist is a collaboration with a South Asian music collective, Daytimers. I really love music, but my understanding of contemporary MENASA (Middle Eastern, North African and South Asian) artistry is weak. Recently, they have [introduced me to] so many new artists and tracks. Our collaborative playlists are a mix of genres and were put together for the people to encourage discovery."
"Our merchandise just had to be done. So many people bought them — it was so great to see. I love when my friends DM me pictures of strangers walking down the street wearing a tee or a tote."
On what's next for Diet Paratha:
"I want to shift the way South Asian people are perceived in Western media. And based on the feedback from the community, [the account] really seems to have started to make a mark on South Asian people and beyond. I am planning a few IRL events. The community is so strong and so talented. I really can't wait to get everyone in London in a room and see what happens. I would love to take these events to other cities too, only when it's safe to do so. Not to state the obvious but COVID has really thrown a spanner in the works."
---
Anjan Sachar is a Mumbai-based editor and content consultant with 6+ years of editorial experience in the beauty and wellness space. Having previously worked at Vogue India and ELLE India, her words can be found on multiple editorial platforms in India and around the world. You can connect with Anjan on Instagram and on her blog.
Photographer

Shaye Laree/@lareeshaye
Stylist

Anita Chhiba/@diet_paratha
Make-Up

Libby Mcleod/@libbymcleodmakeup
Share this article