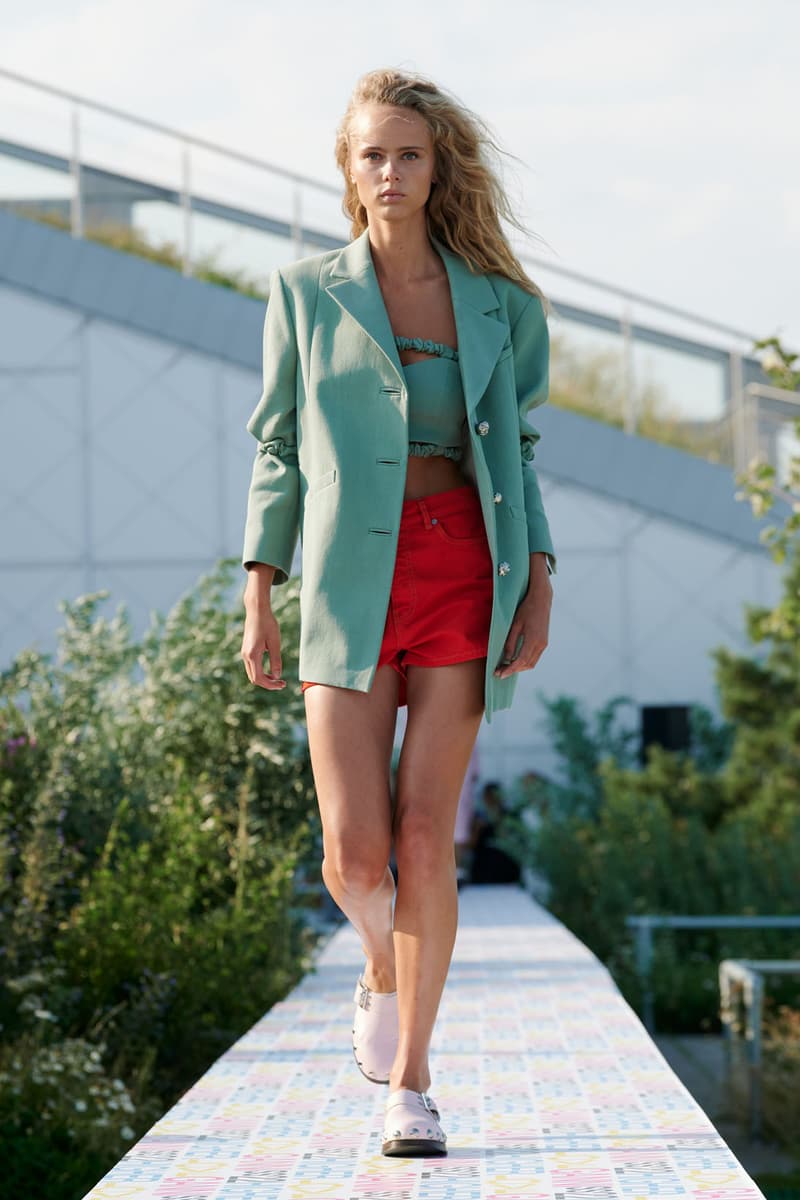 1 of 32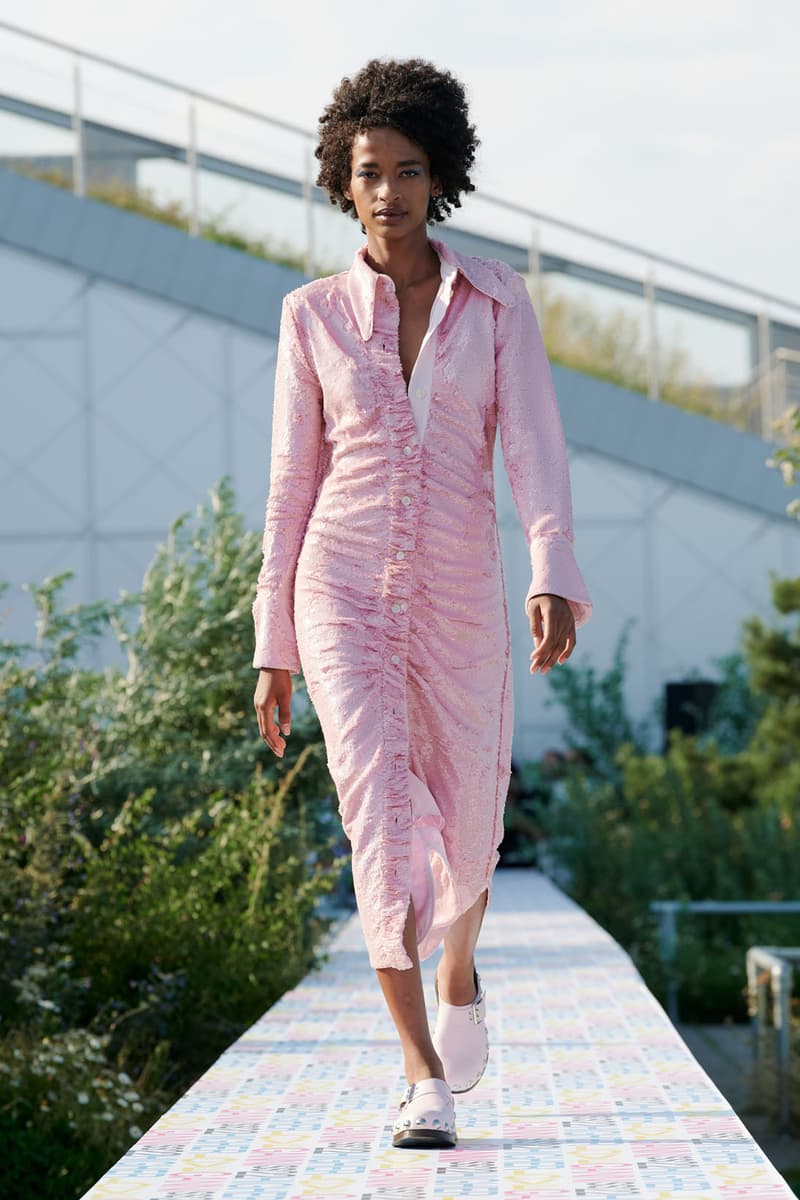 2 of 32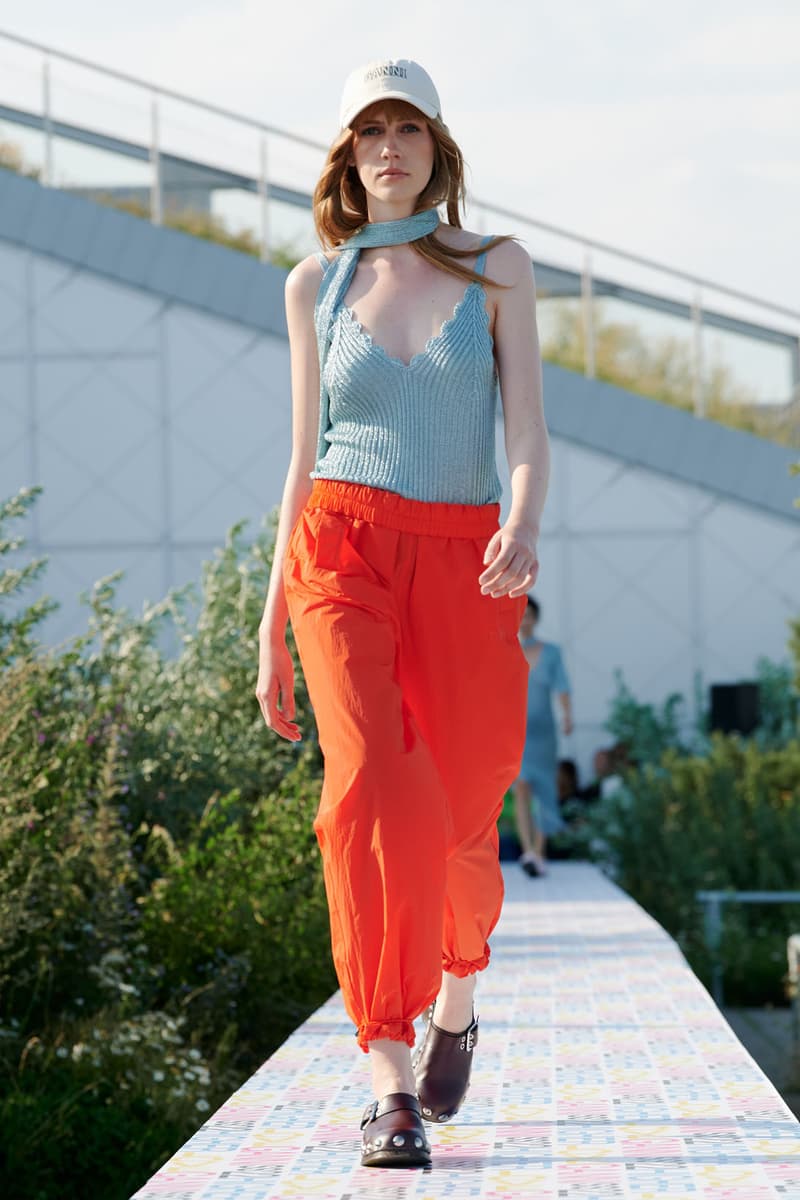 3 of 32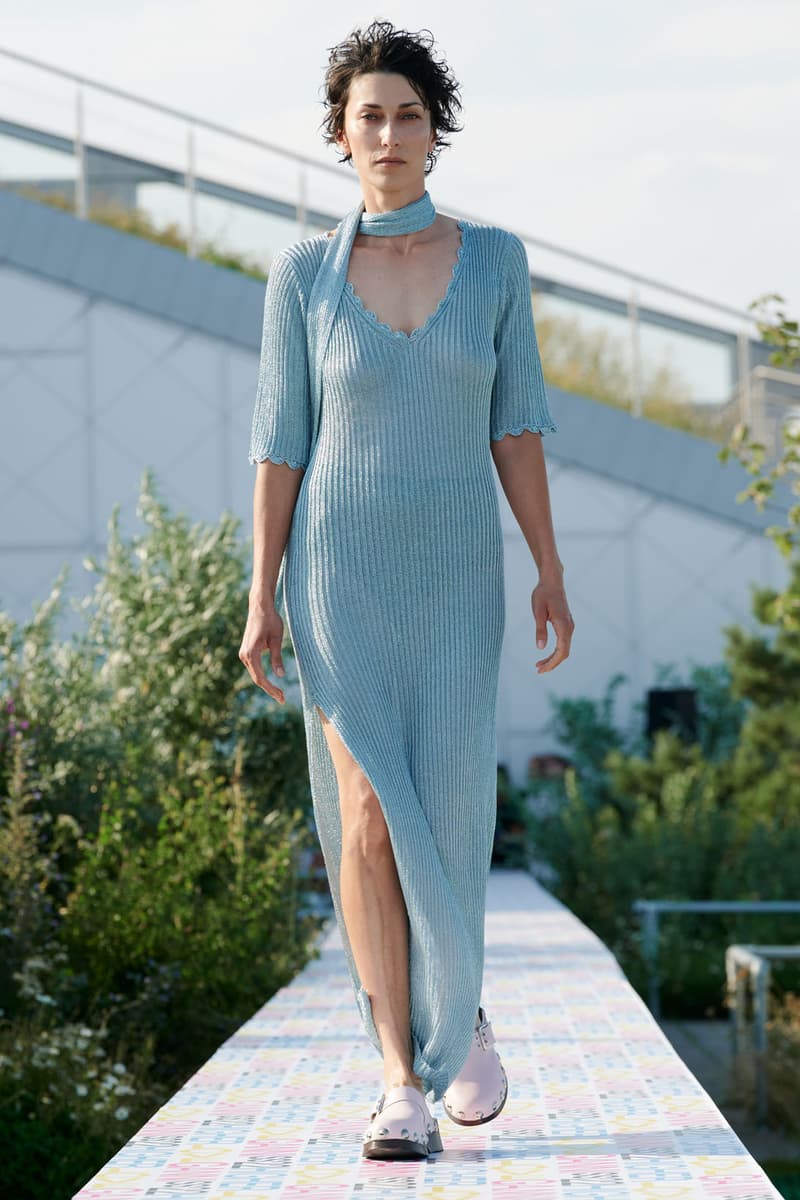 4 of 32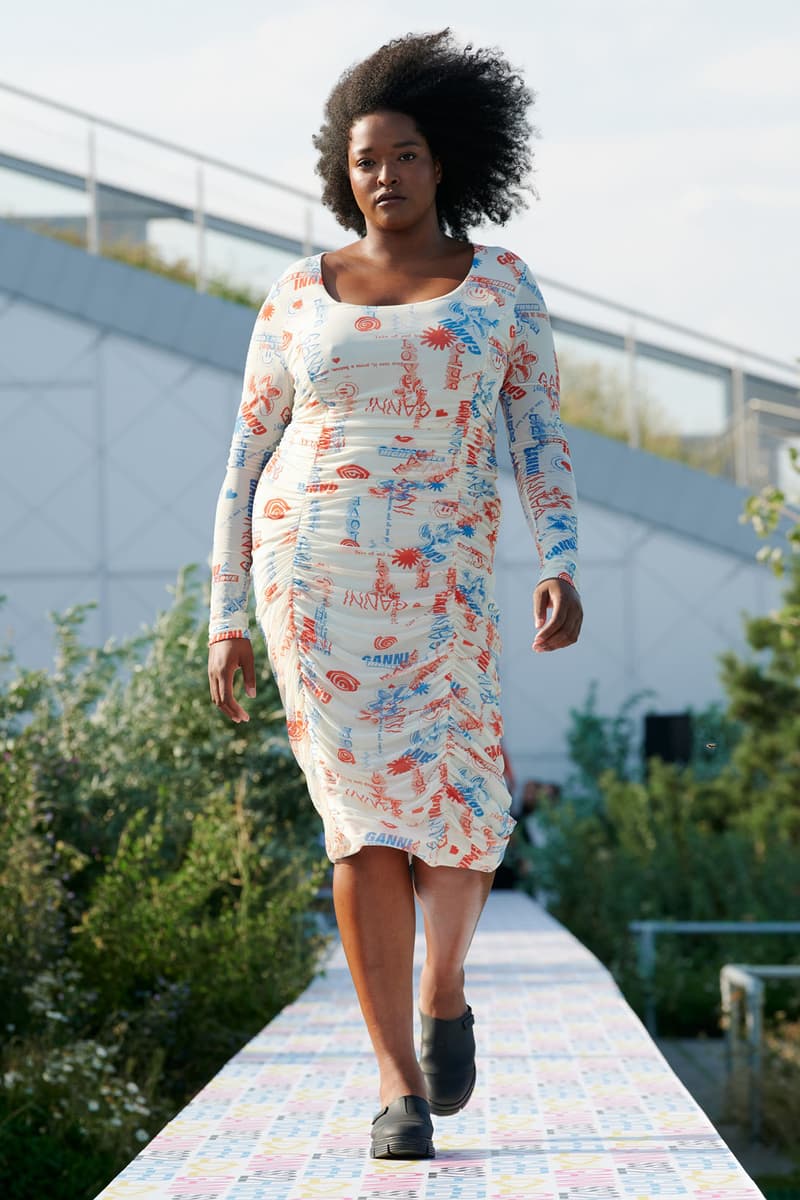 5 of 32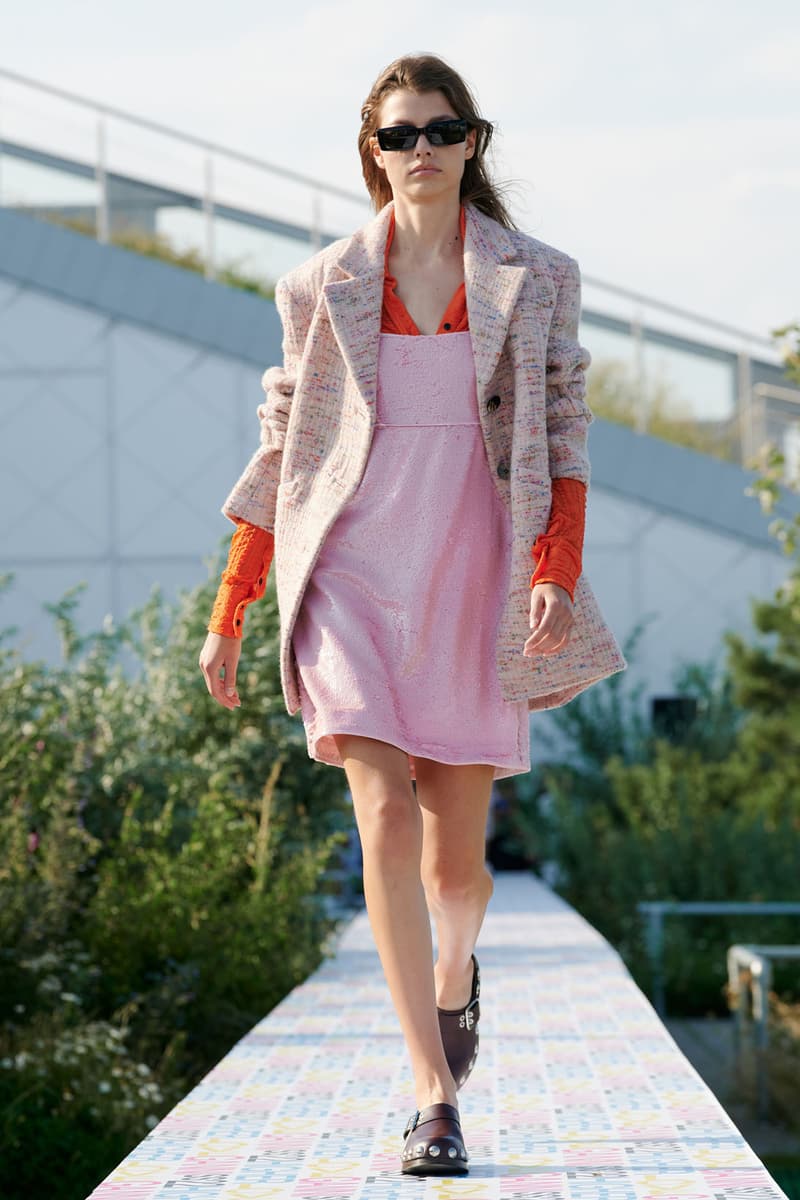 6 of 32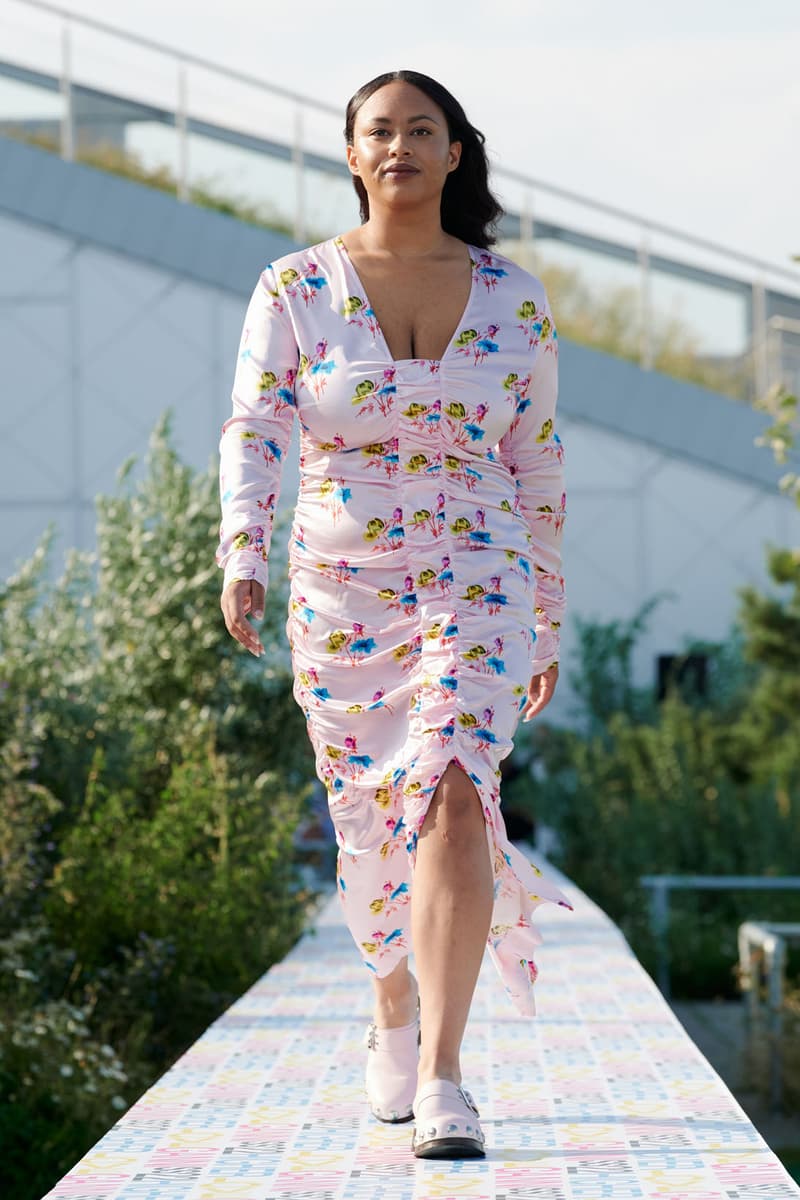 7 of 32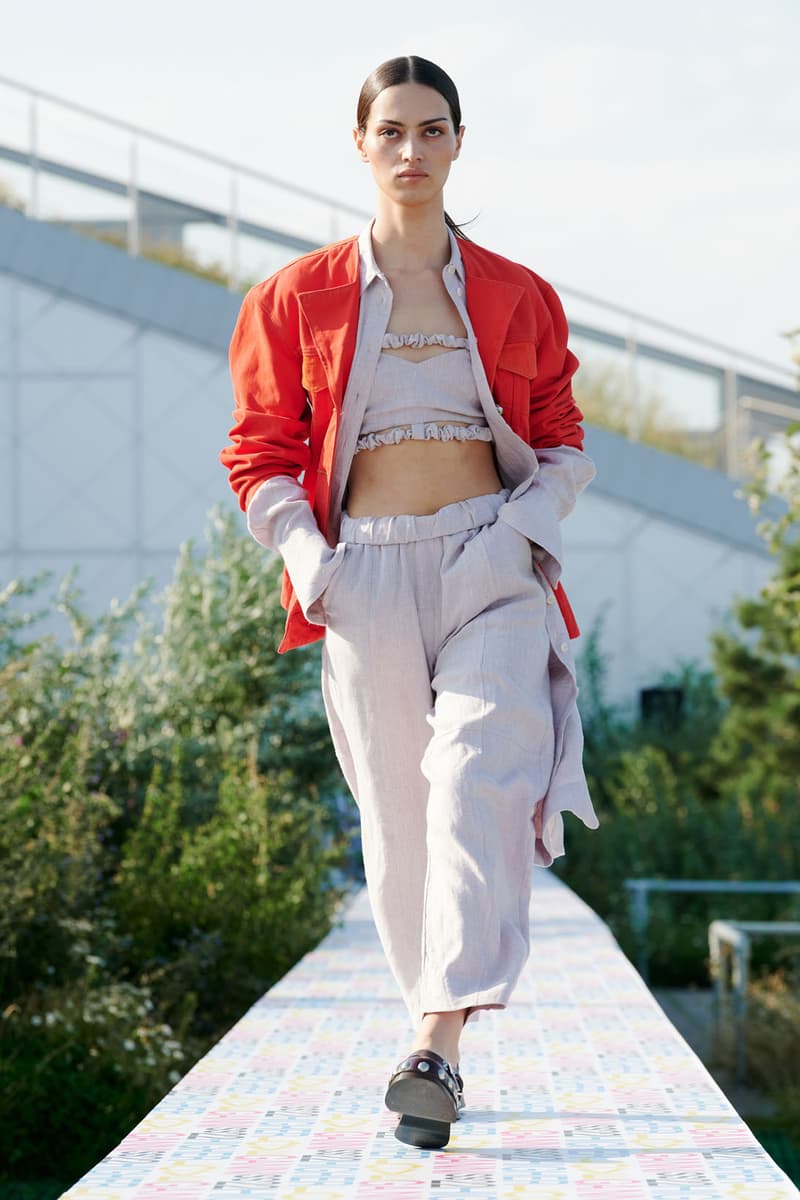 8 of 32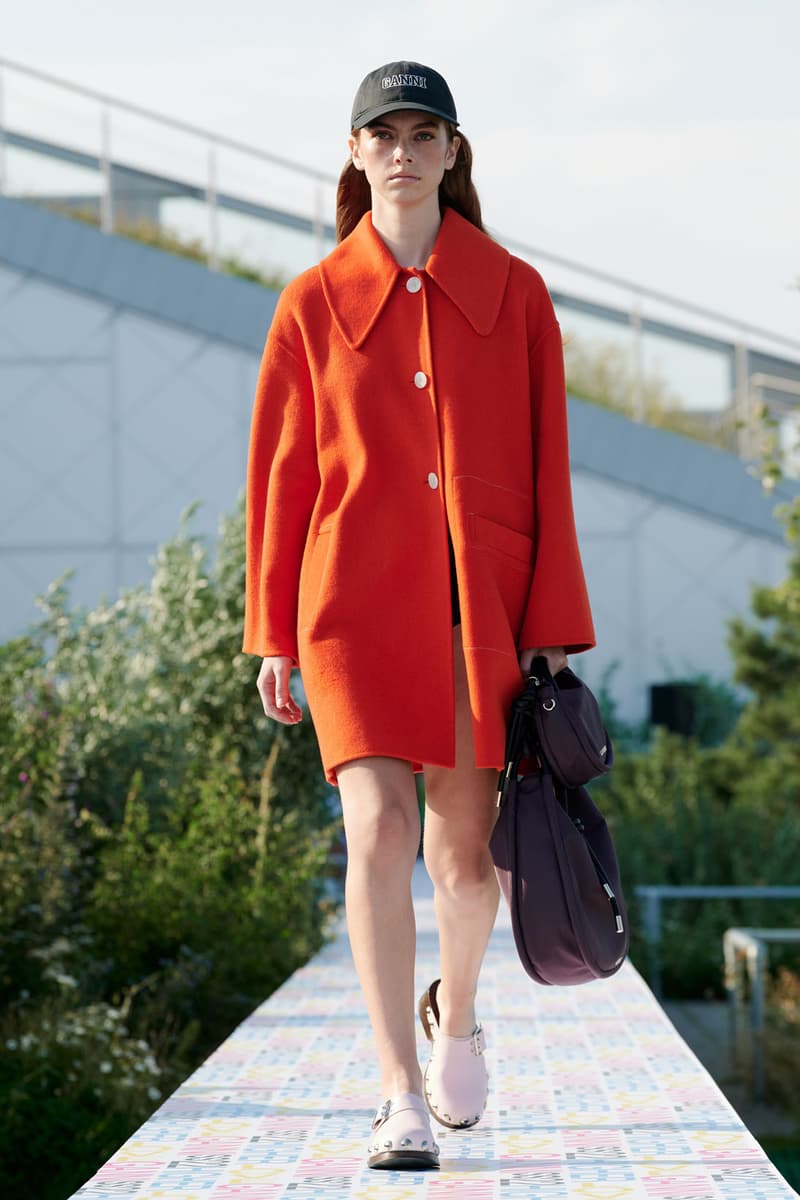 9 of 32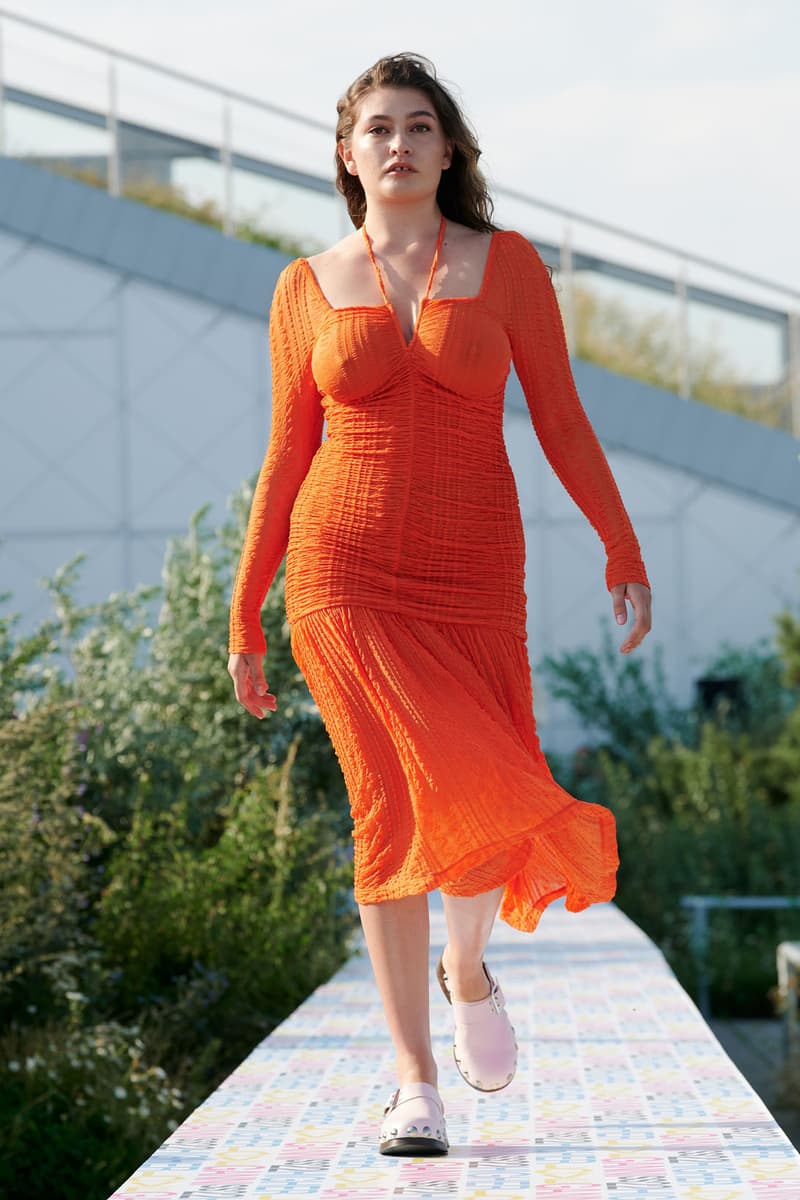 10 of 32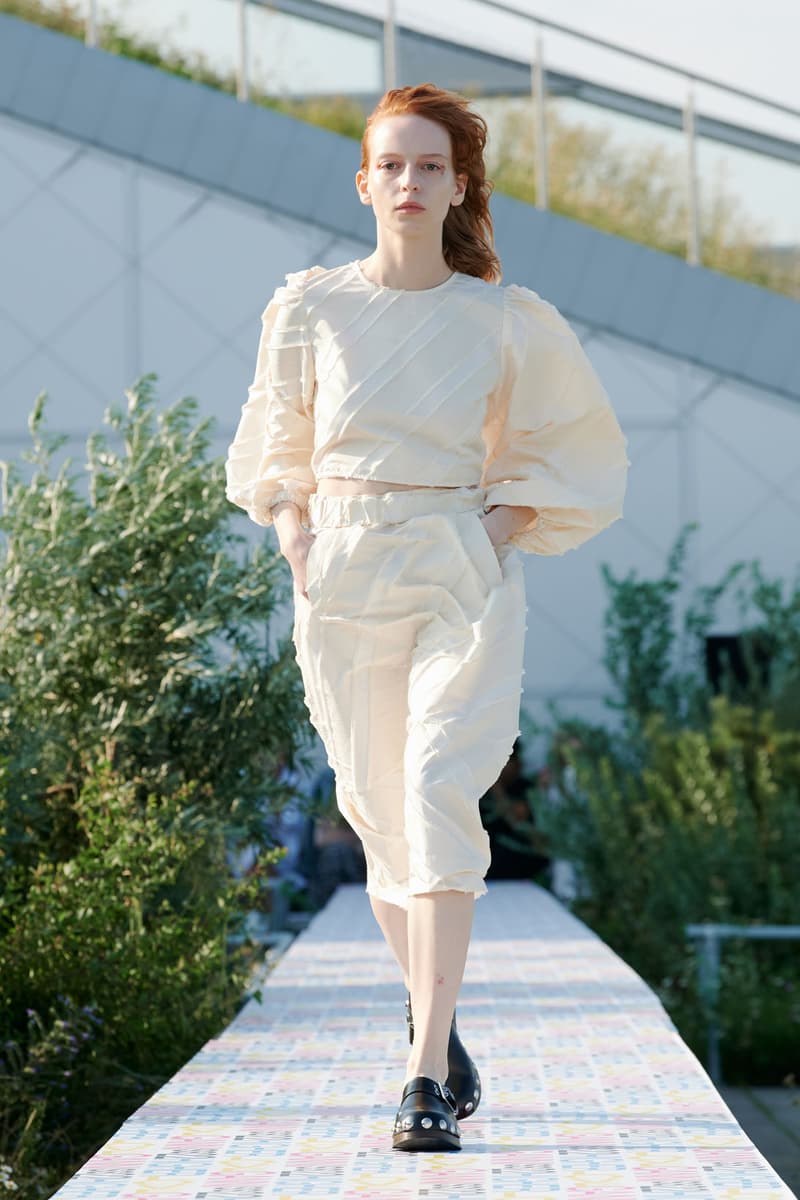 11 of 32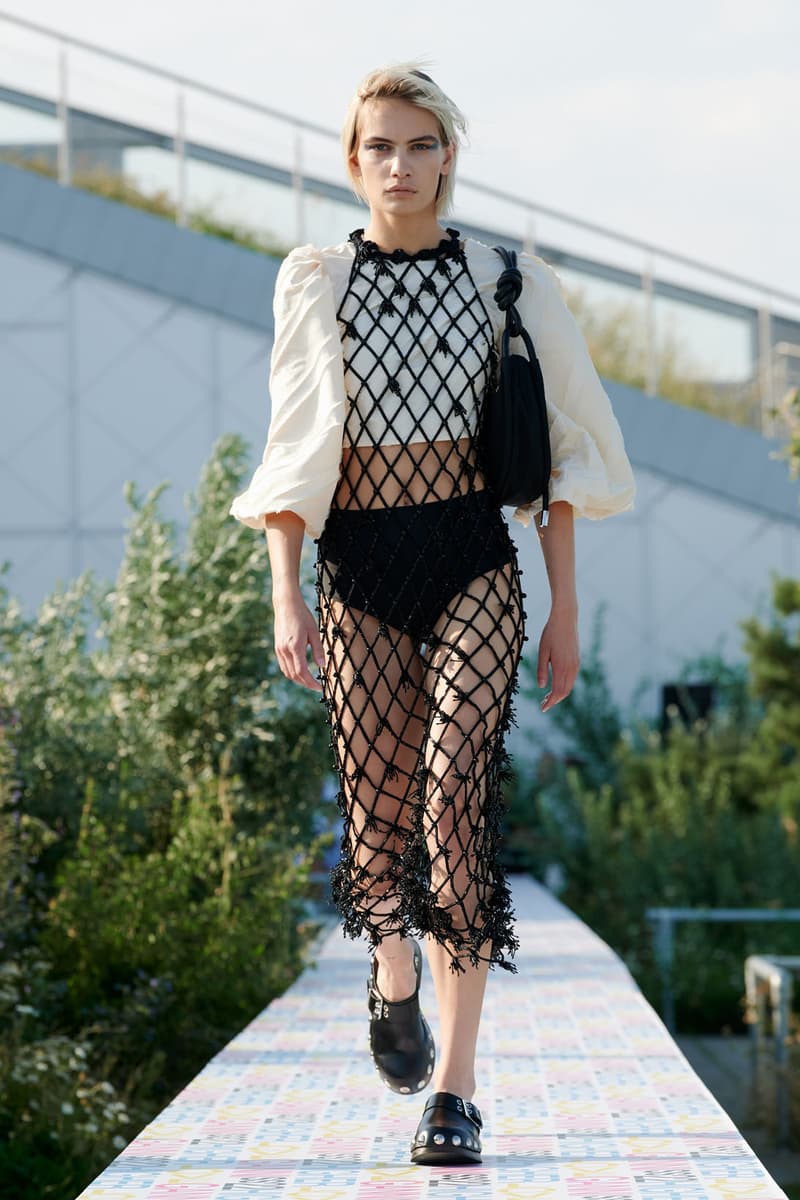 12 of 32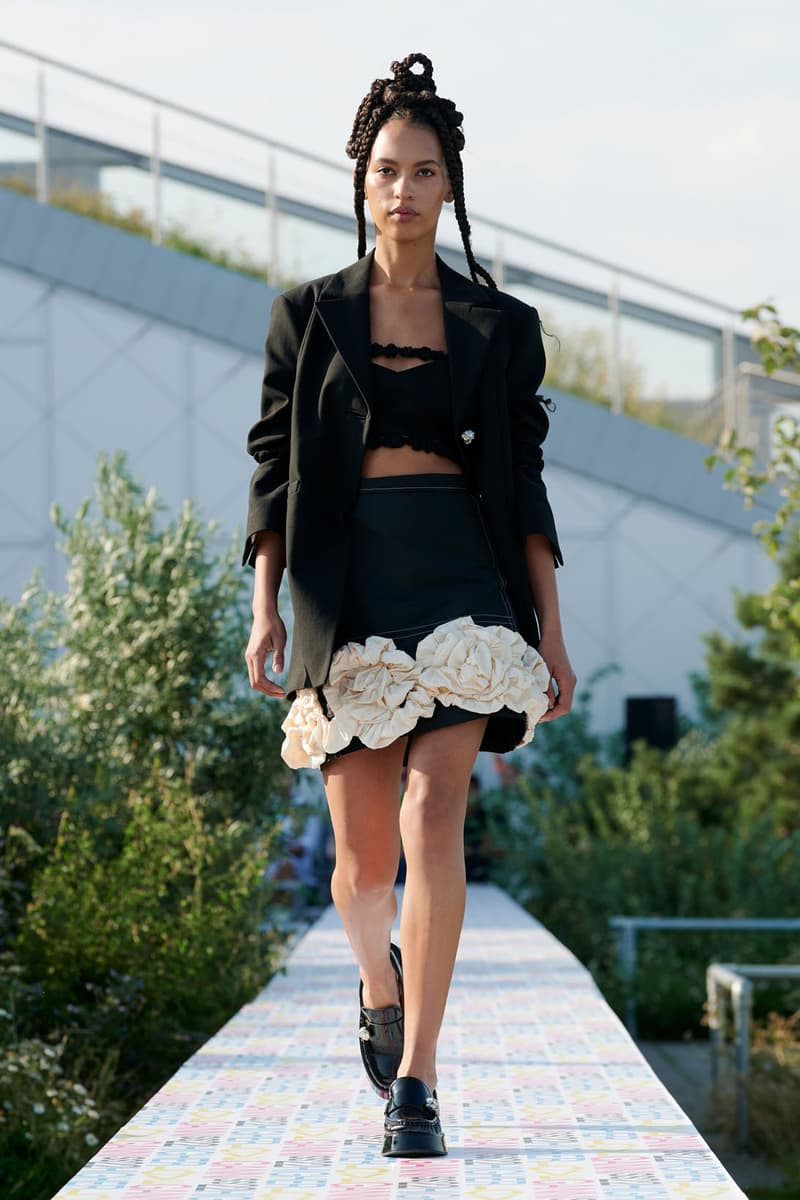 13 of 32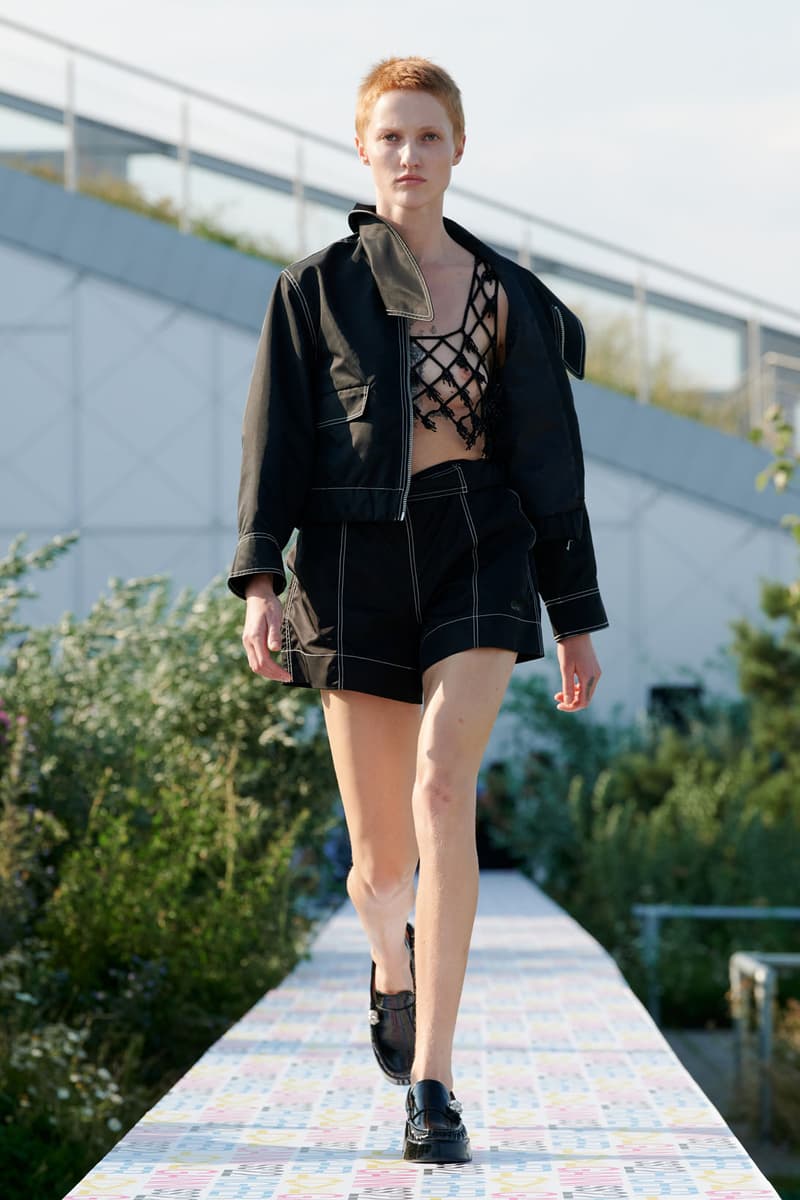 14 of 32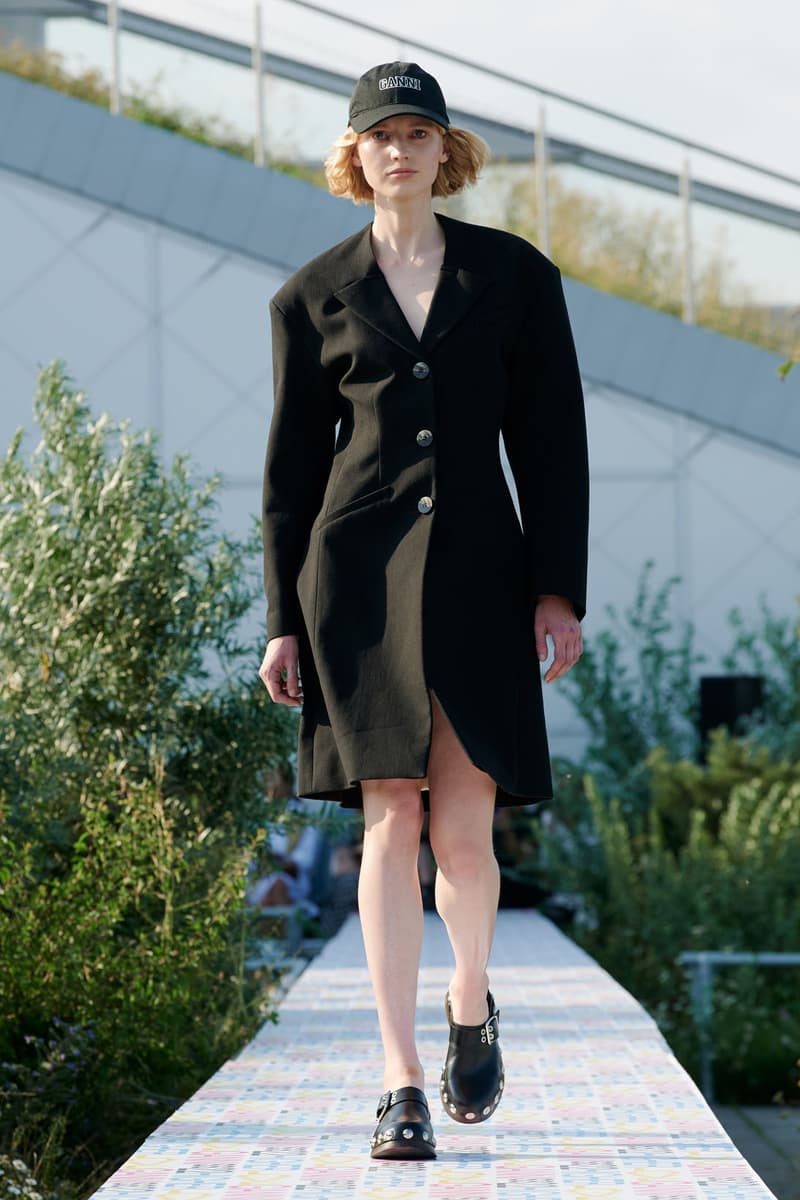 15 of 32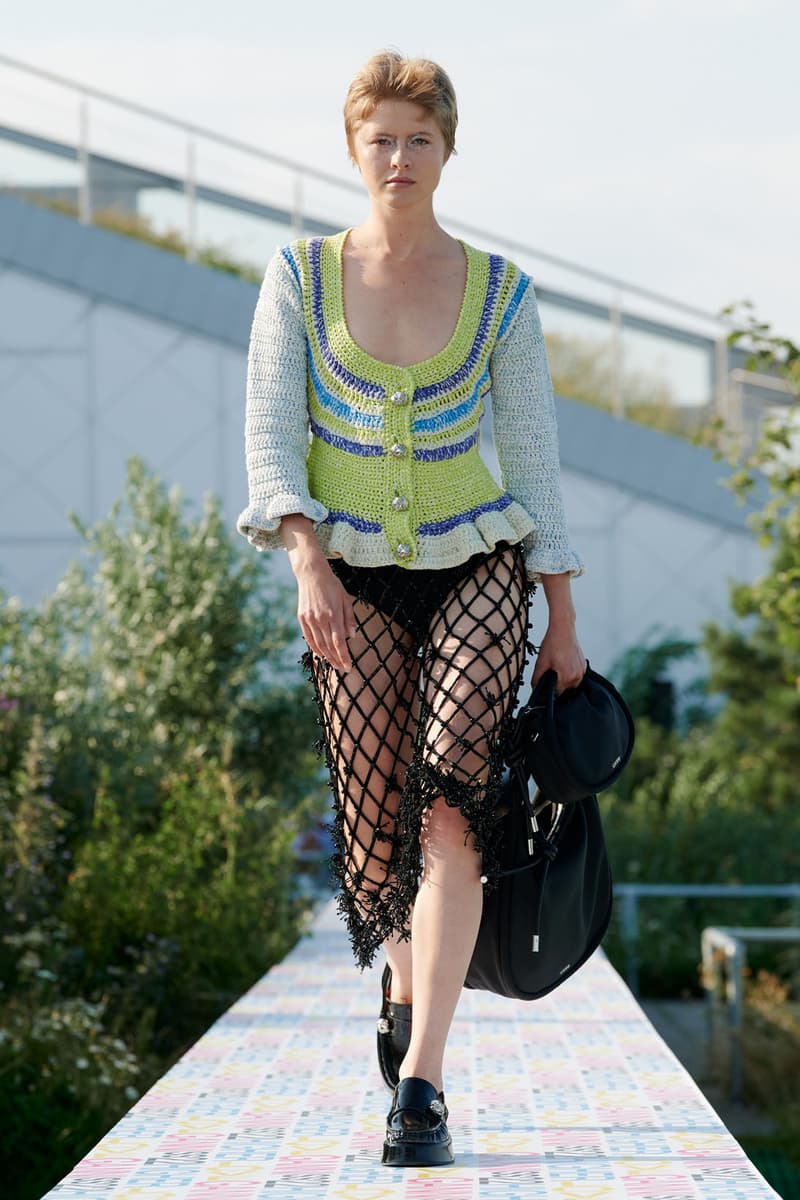 16 of 32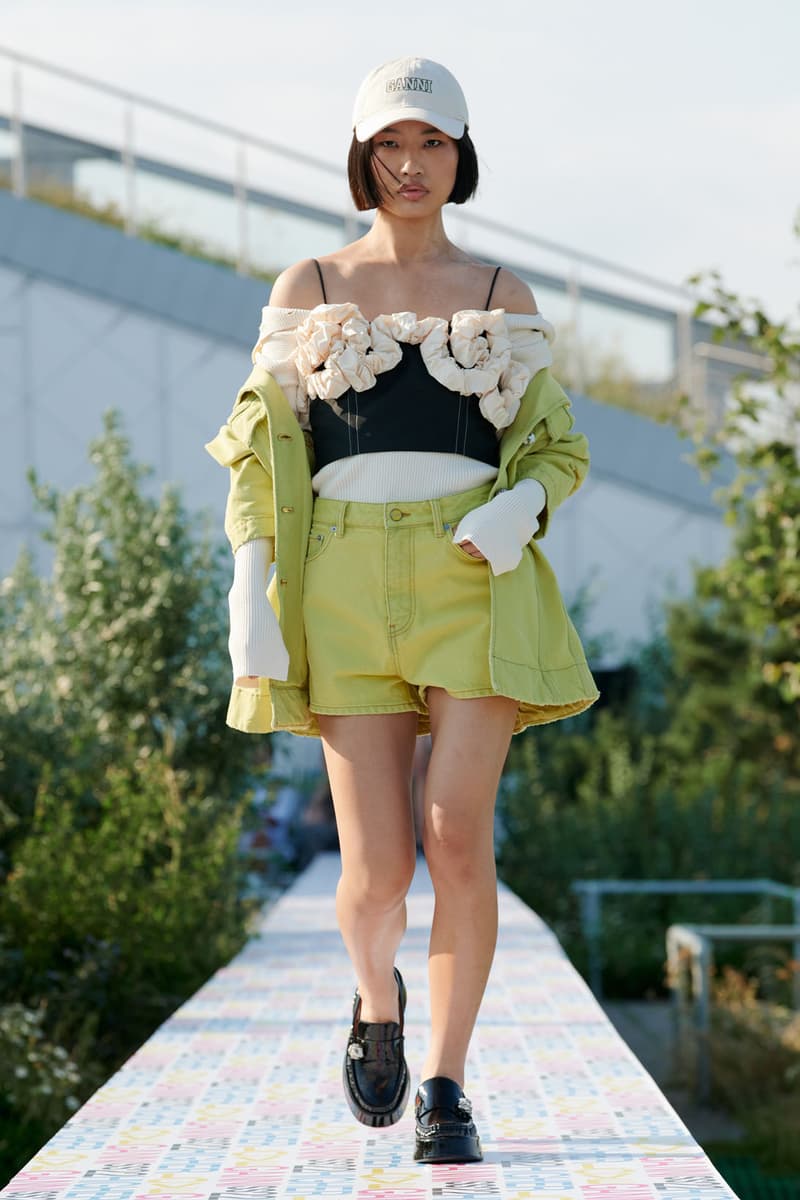 17 of 32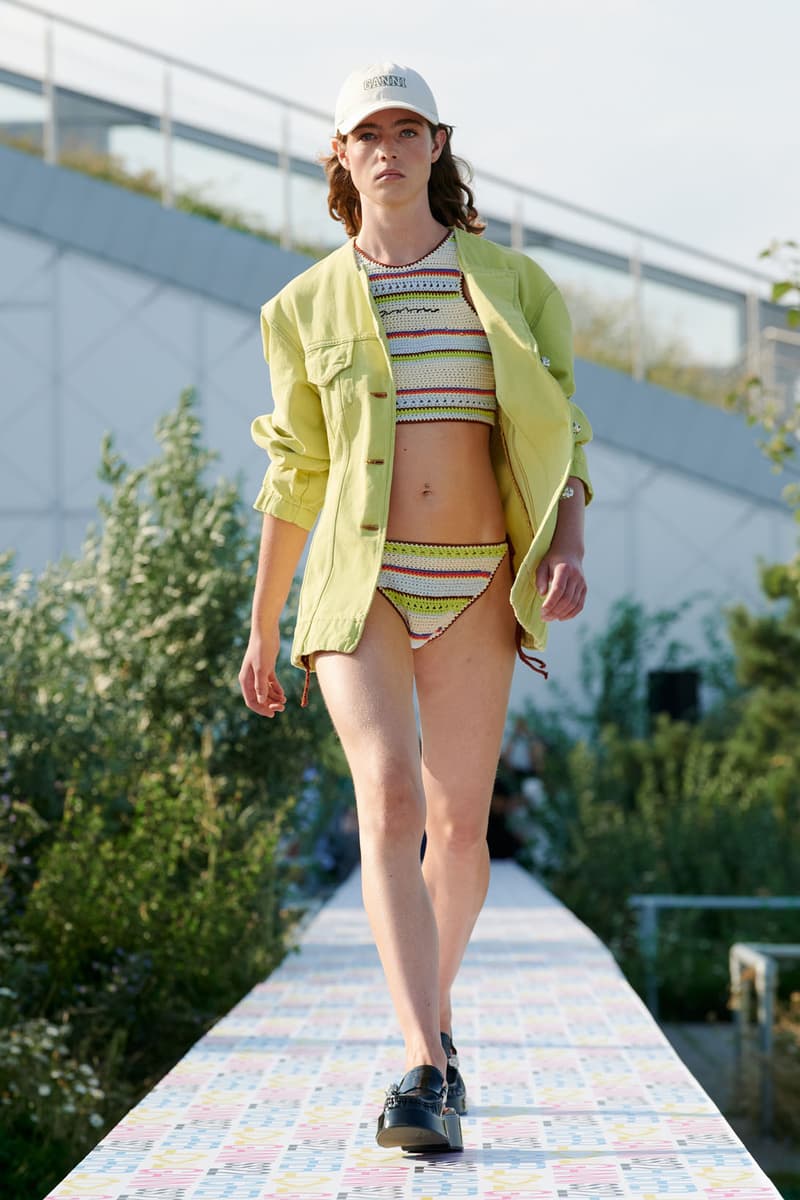 18 of 32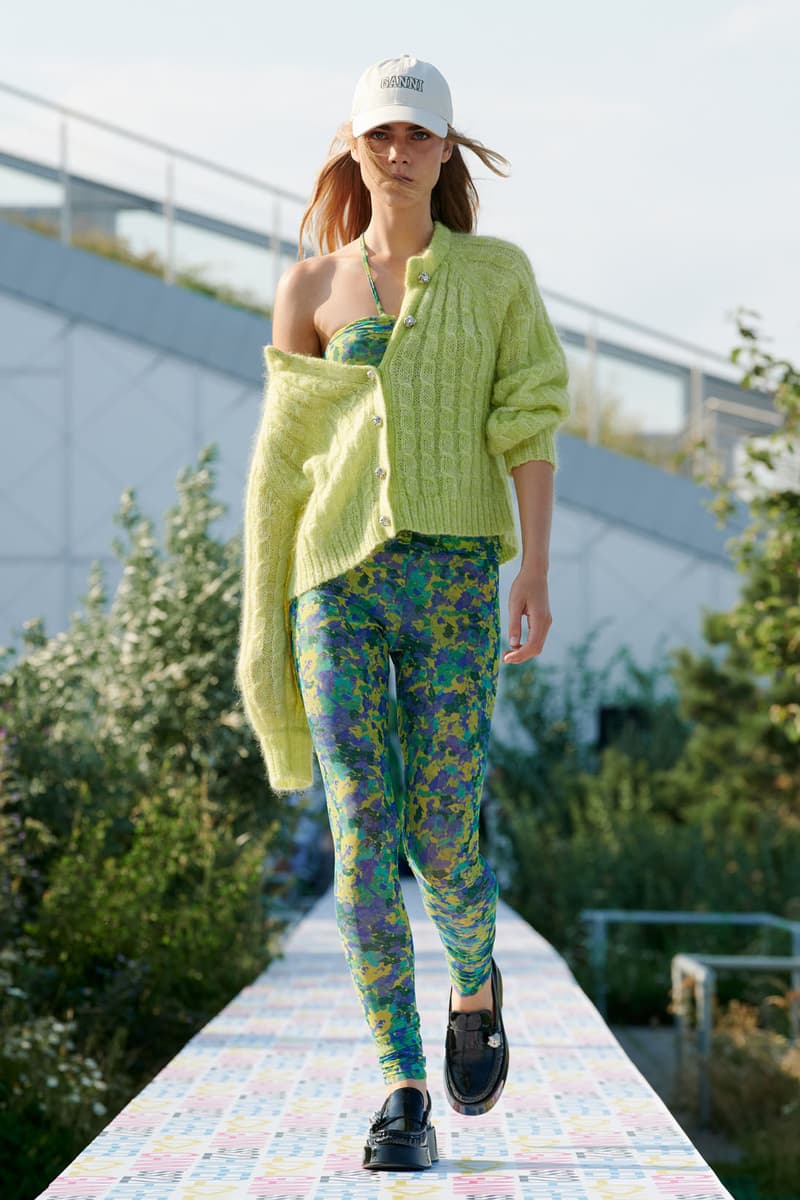 19 of 32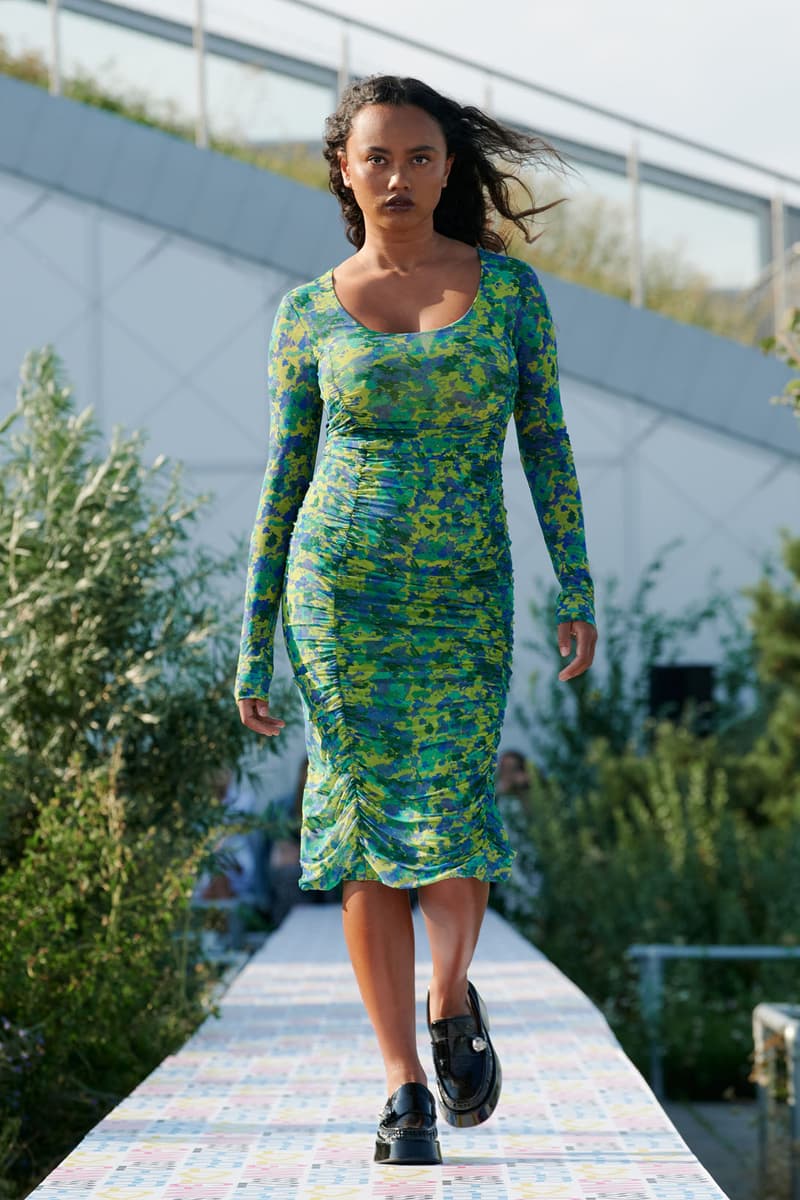 20 of 32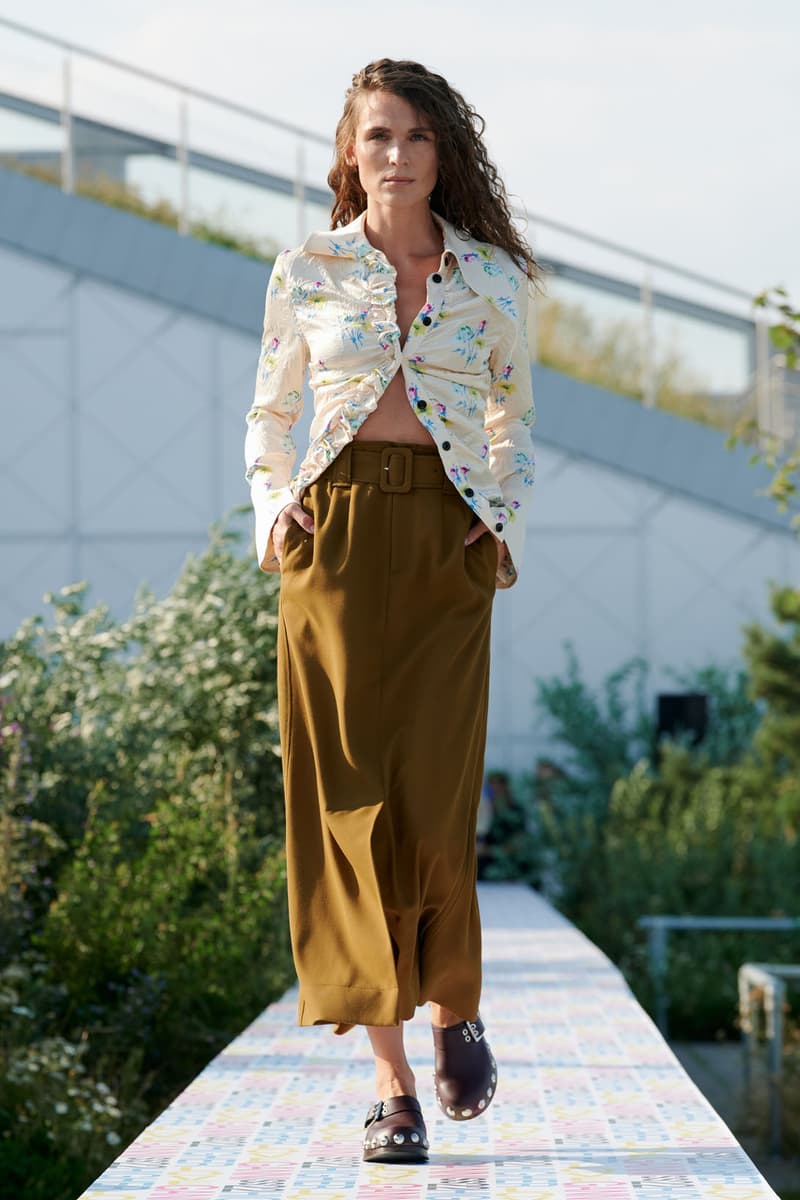 21 of 32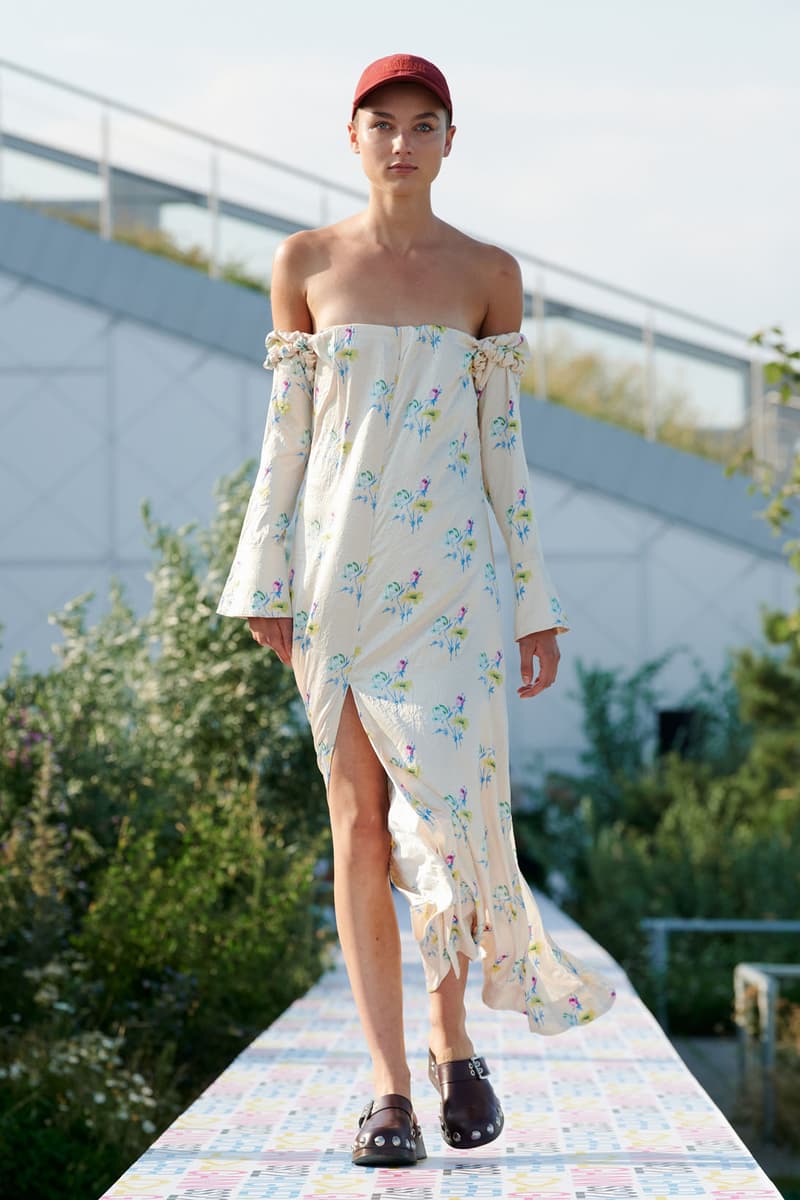 22 of 32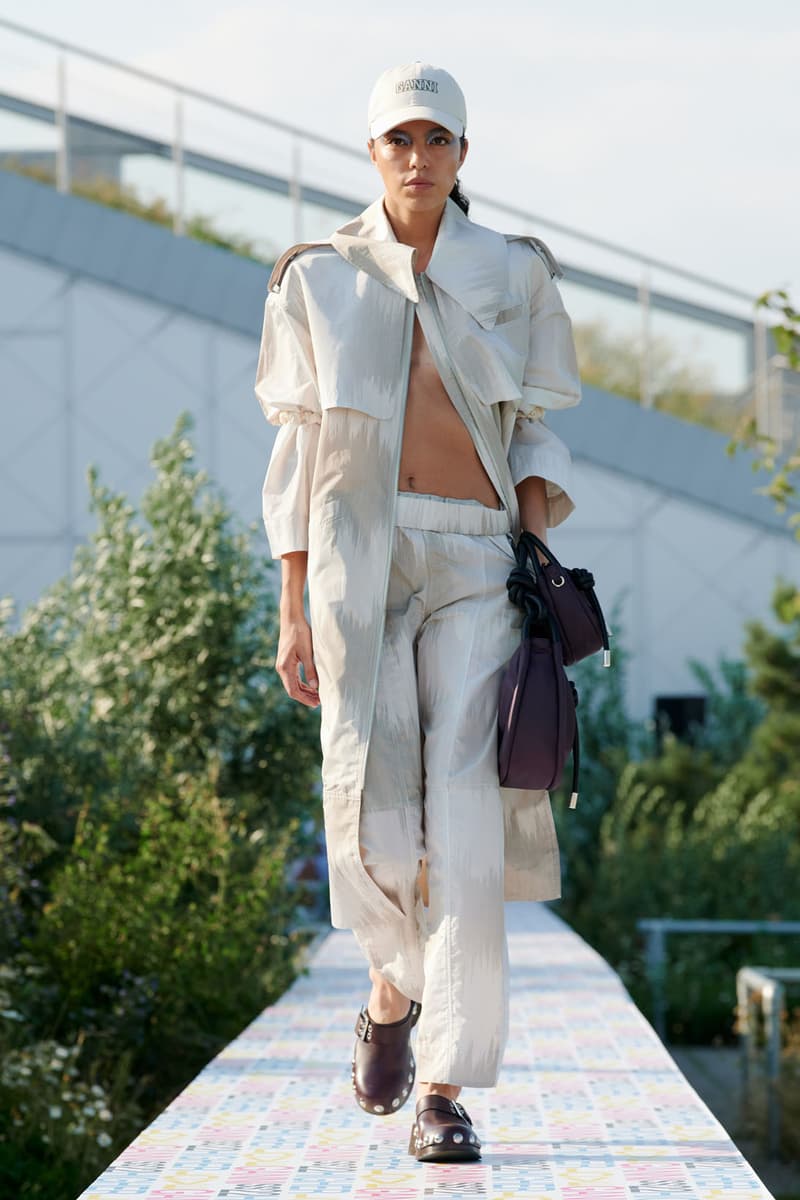 23 of 32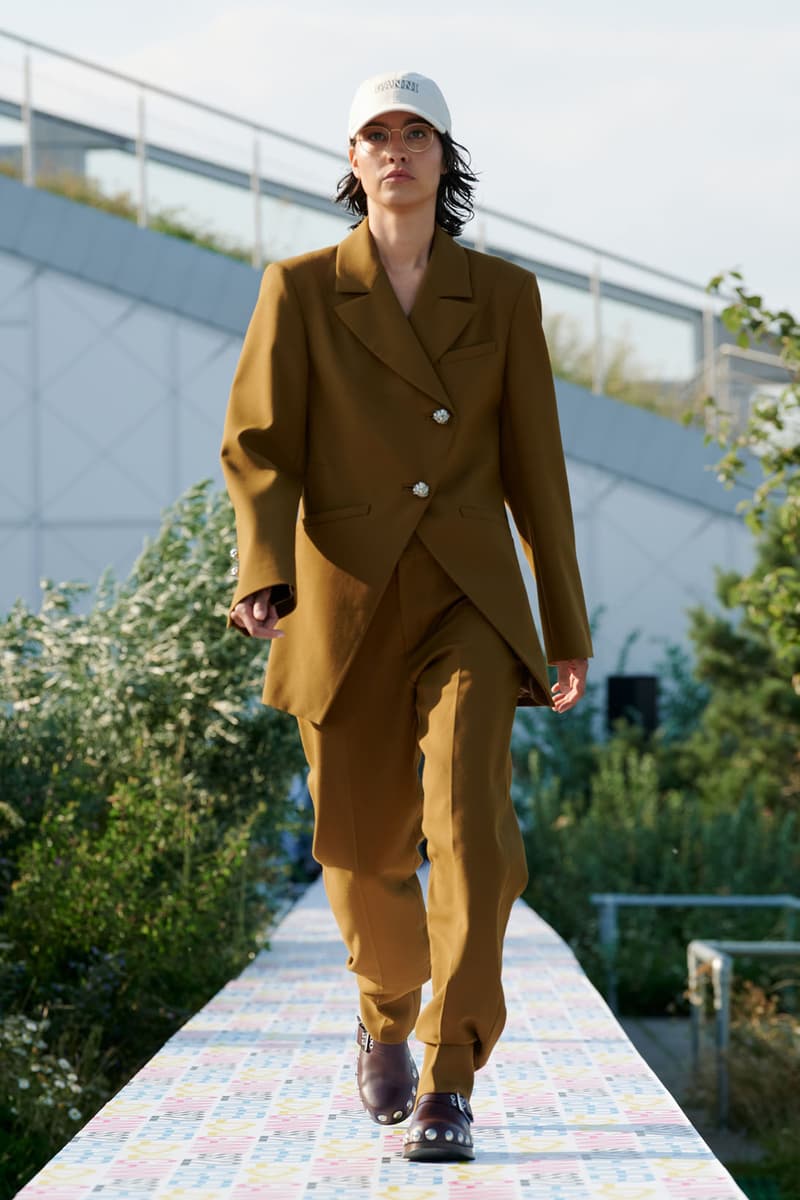 24 of 32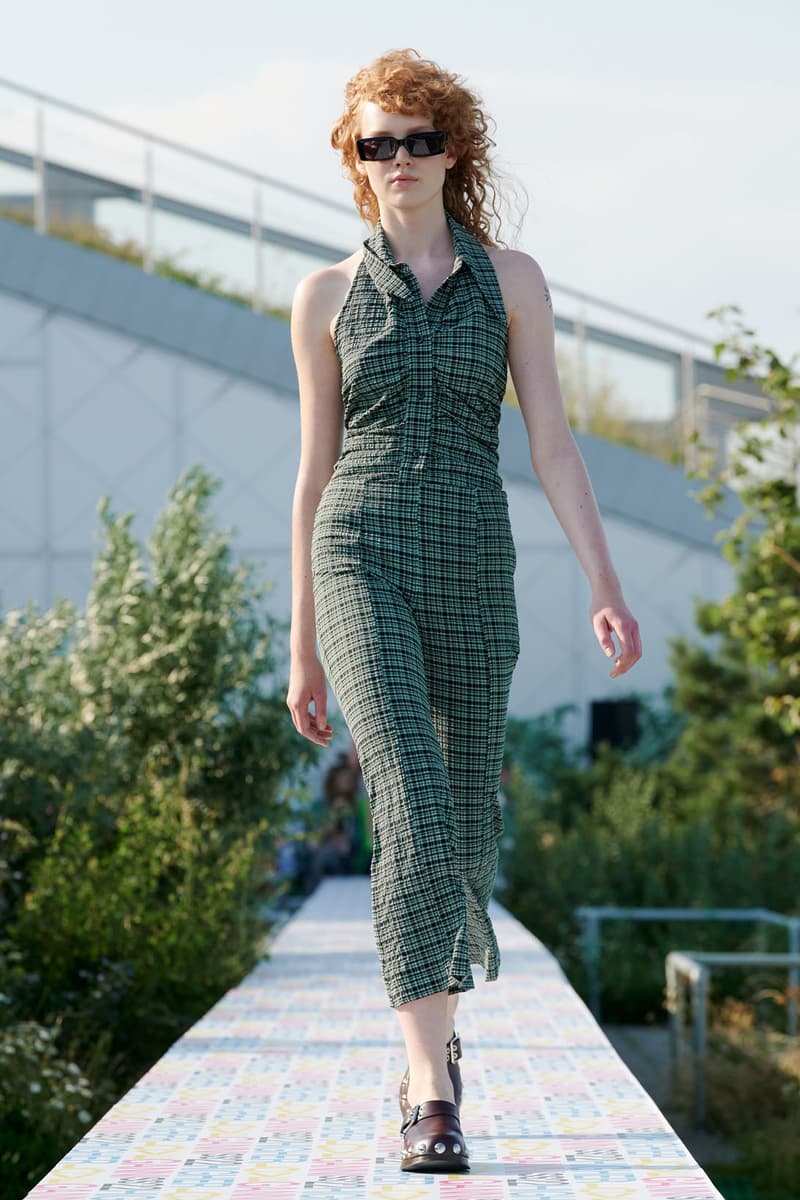 25 of 32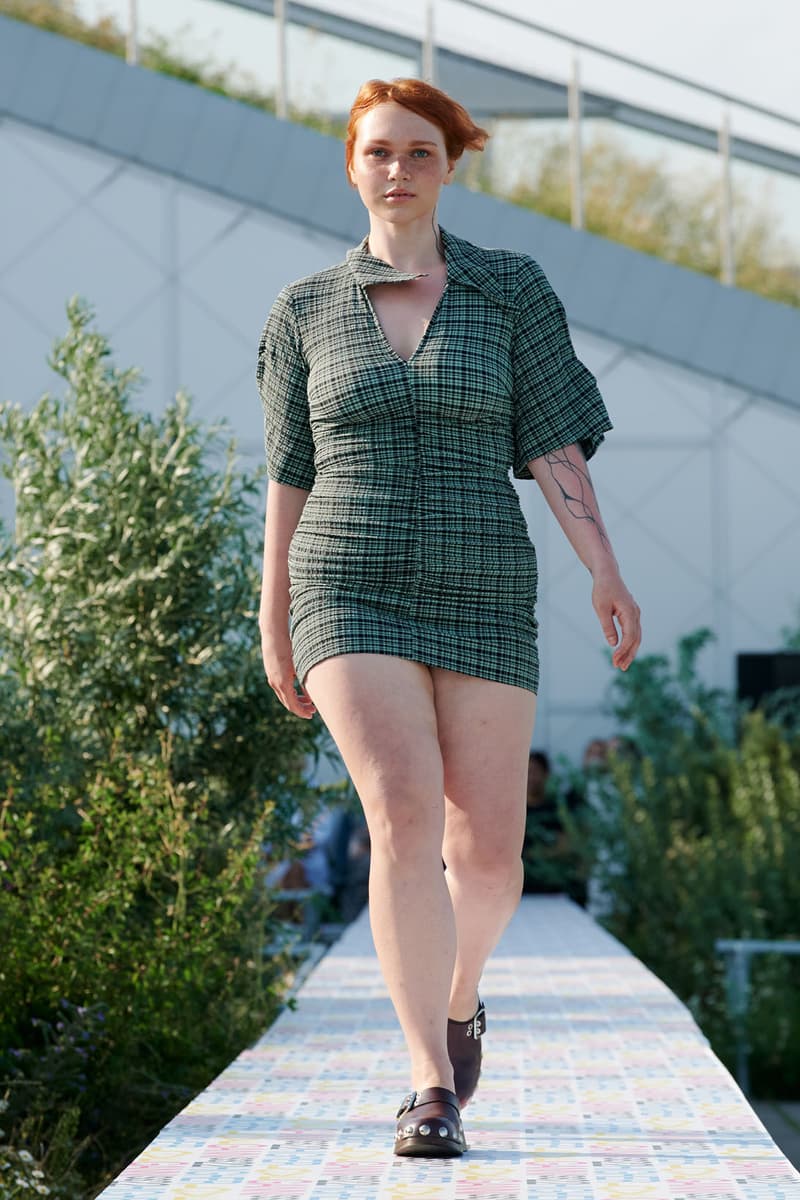 26 of 32
27 of 32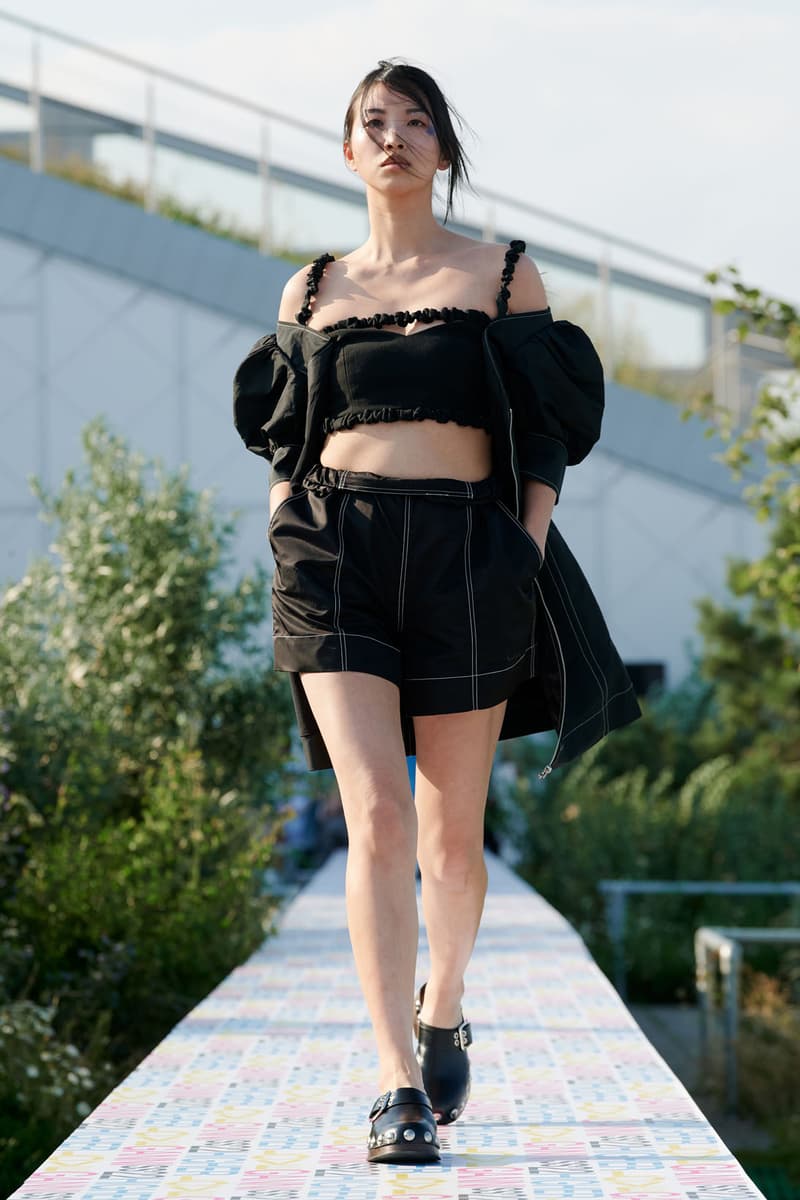 28 of 32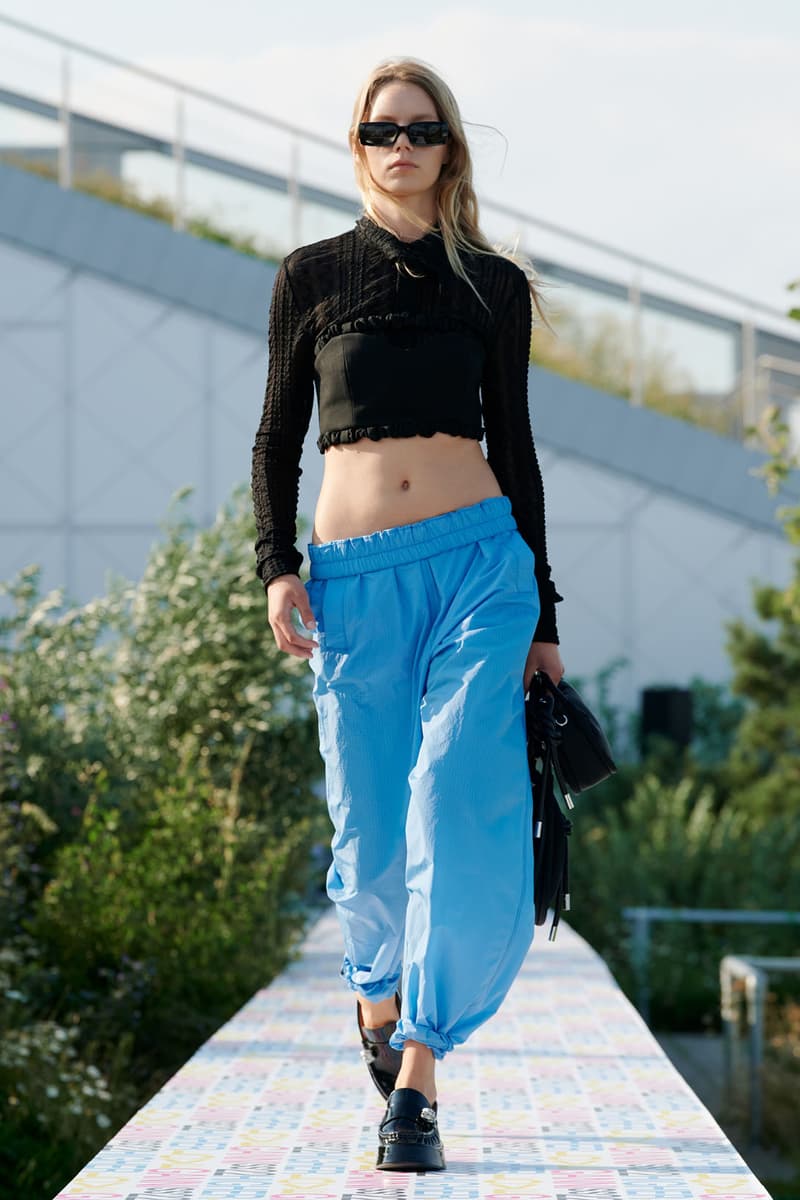 29 of 32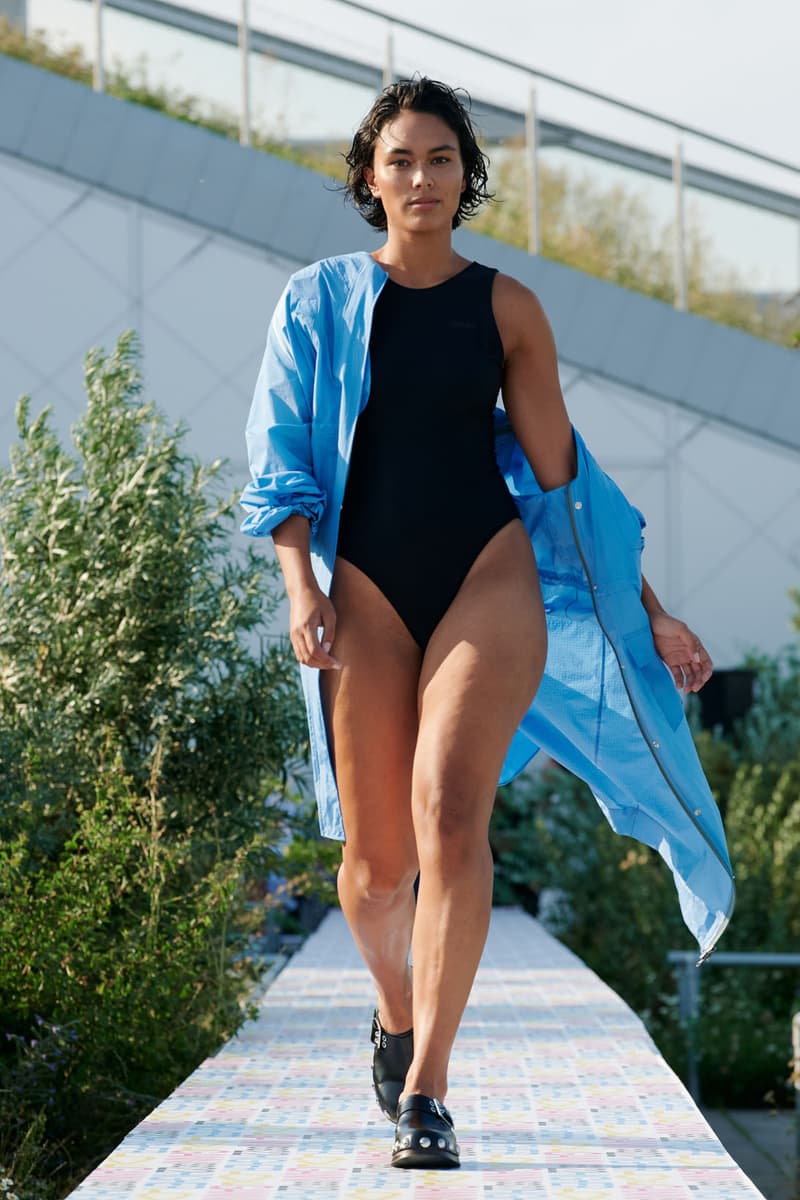 30 of 32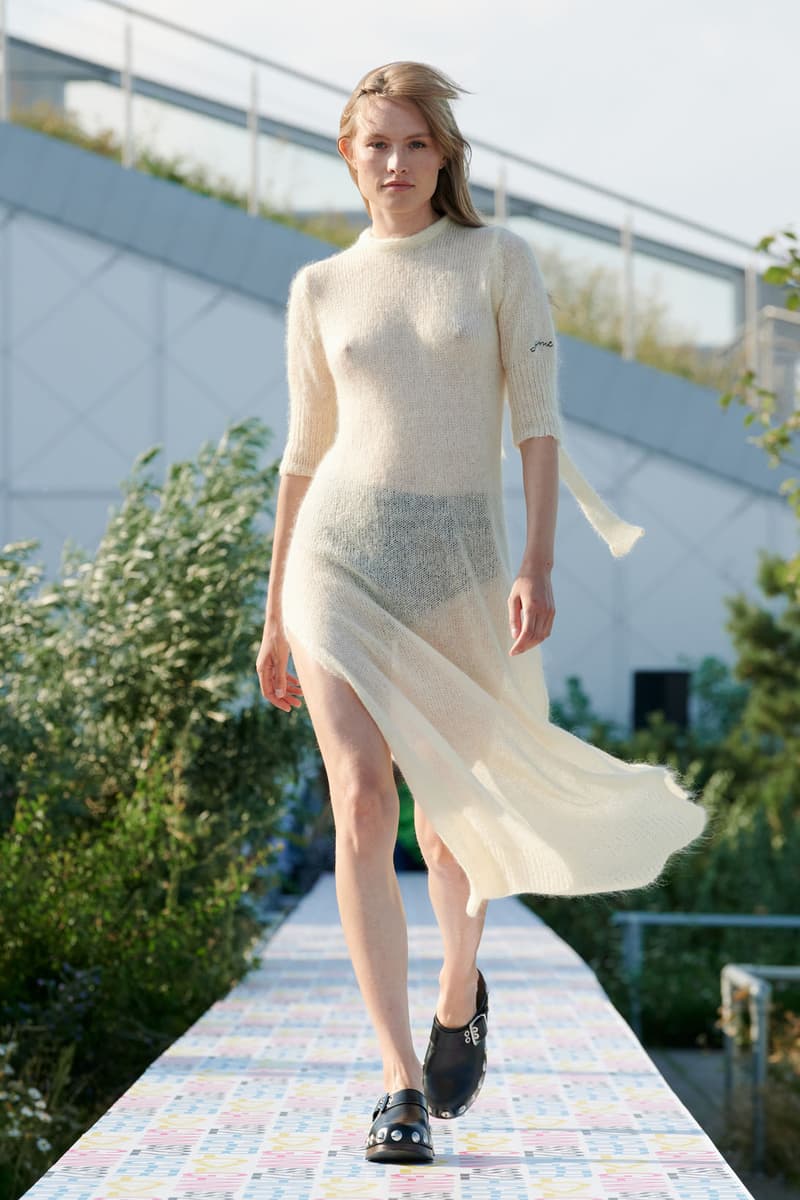 31 of 32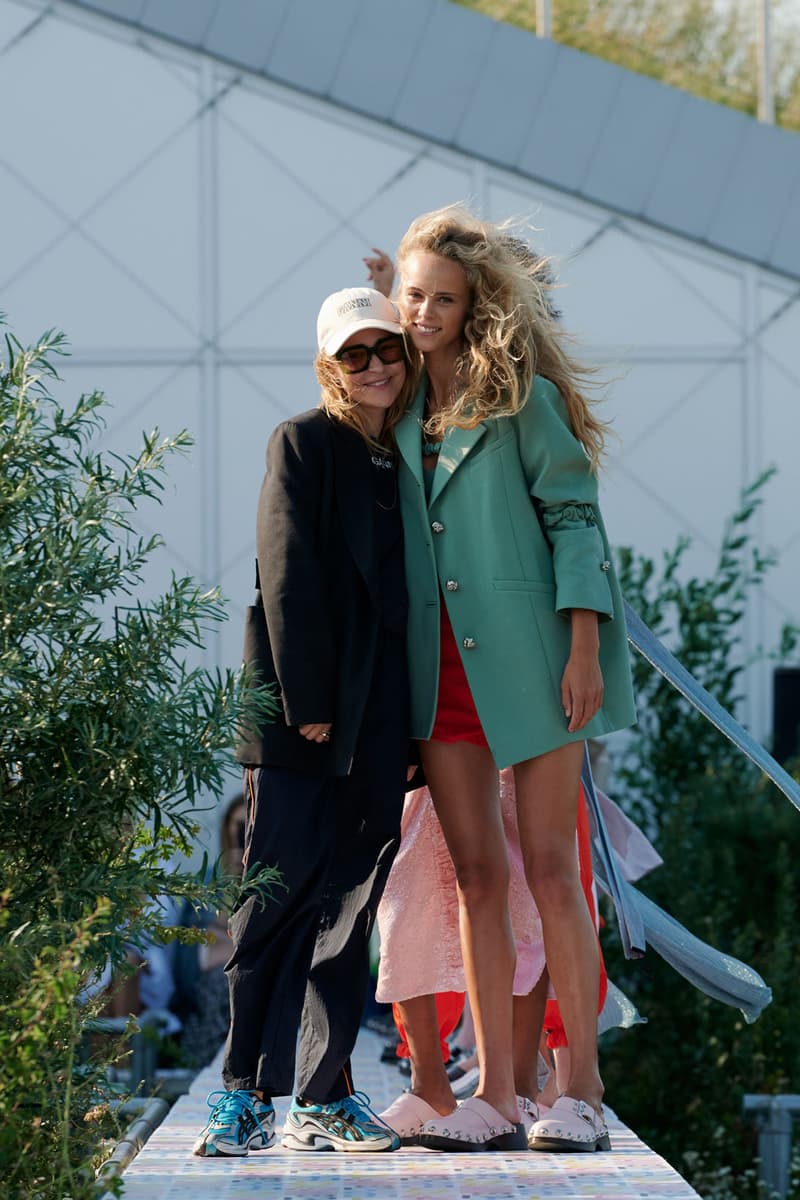 32 of 32
Fashion
GANNI Returns to the Runway With Post-Lockdown Fits for SS22
Staged on the very top of an artificial ski slope.
GANNI Returns to the Runway With Post-Lockdown Fits for SS22
Staged on the very top of an artificial ski slope.
It's been roughly a year and a half since GANNI's Ditte and Nicolaj Reffstrup presented their last in-person runway show. Now preparing for the Spring/Summer 2022 season, the husband-and-wife duo made their grand comeback atop an artificial ski slope at Copenhagen Fashion Week.
The stage was located above a powerplant turning non-recyclable waste into renewable energy to reflect GANNI's ongoing commitment to sustainability. Models walked down the tree-lined runway filled with color and optimism, channeling GANNI's positive energy as the world longs for post-lockdown days.
"Our 'Higher Love 'show concept is all about going to new heights. It's a celebration of saying 'yes' to everything, throwing your arms around the world, having fun, dancing, hedonism– an antidote to our recent times of lockdown and staying home," Ditte Reffstrup spoke of the collection. "It's more about a mindset. Reigniting our love for life and self-love. And wanting to do things responsibly. We wanted to embrace who we are, and what we do best by bringing back some of our GANNI favorites and old-flames to reignite the fire on our favorite projects and pieces from the past."
Looks featured dynamic details throughout including unexpected color combinations, ruffles, fun prints and more. Boxy blazers were worn with bra tops, while a tweed jacket was layered with a striking orange shirt and pink dress. The ever-popular crochet trend appeared in the form of pastel-colored cardigans and a striped bikini set. The brand additionally expanded its best-selling line of dresses with floral prints. Each style was rounded out with studded clogs in black, brown and pink.
Along with the runway show, GANNI announced that it is making its designs more widely available with sizing options from US 14 to US 20. Peep all of the runway looks above, and watch the "Higher Love" show in full below.
In case you missed it, check out some of our favorite shows at Copenhagen Fashion Week this season.
Share this article