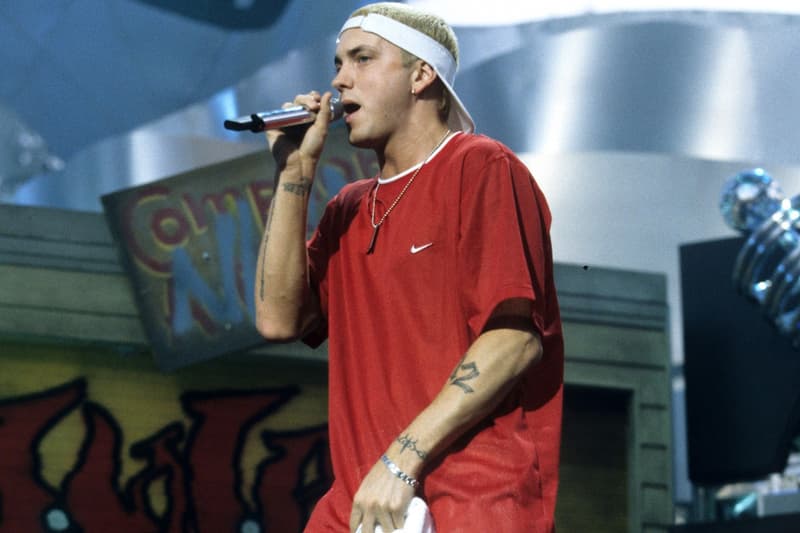 Food
Eminem Is Opening a Restaurant Called Mom's Spaghetti
A permanent location in downtown Detroit.
Eminem Is Opening a Restaurant Called Mom's Spaghetti
A permanent location in downtown Detroit.
Initially launched as a pop-up back in 2017, Eminem's Mom's Spaghetti restaurant is now opening as a permanent location in downtown Detroit.
A reference to the lyrics of the rapper's hit track "Lose Yourself," the project is a collaboration between Eminem, his manager Paul Rosenberg and Union Joints Restaurant Group. "We've had a lot of fun putting this project together with the folks at Union Joints, and the response from fans has been overwhelmingly positive," Rosenberg shared in a press release.
Prior to the permanent opening, the pasta pop-up has made multiple appearances at the musician's live performances and festivals like Coachella. Throughout the pandemic, the restaurant has also supported frontline caregivers based in Detroit. "The previous pop-ups were really a test for us to determine whether there was enthusiasm for a regularly-occurring Mom's Spaghetti spot that would be open all year long," Rosenberg added. In addition to the restaurant, Eminem will be opening a store called The Trailer where Stans can shop for merch.
Union Joints' co-owner Curt Catallo further explained: "We're proud of the fact that we created a scratch sauce that tastes like it's straight from the jar, and wok-firing the noodles gives it that leftover pasta snap. The walk-up window and small diner-like spot for people to eat add to the feeling that this is a homegrown, DIY experience."
Mom's Spaghetti and The Trailer will open on September 29. Head to the official website for more information.
Mom's Spaghetti
2131 Woodward Ave
Detroit, MI 48201
Share this article