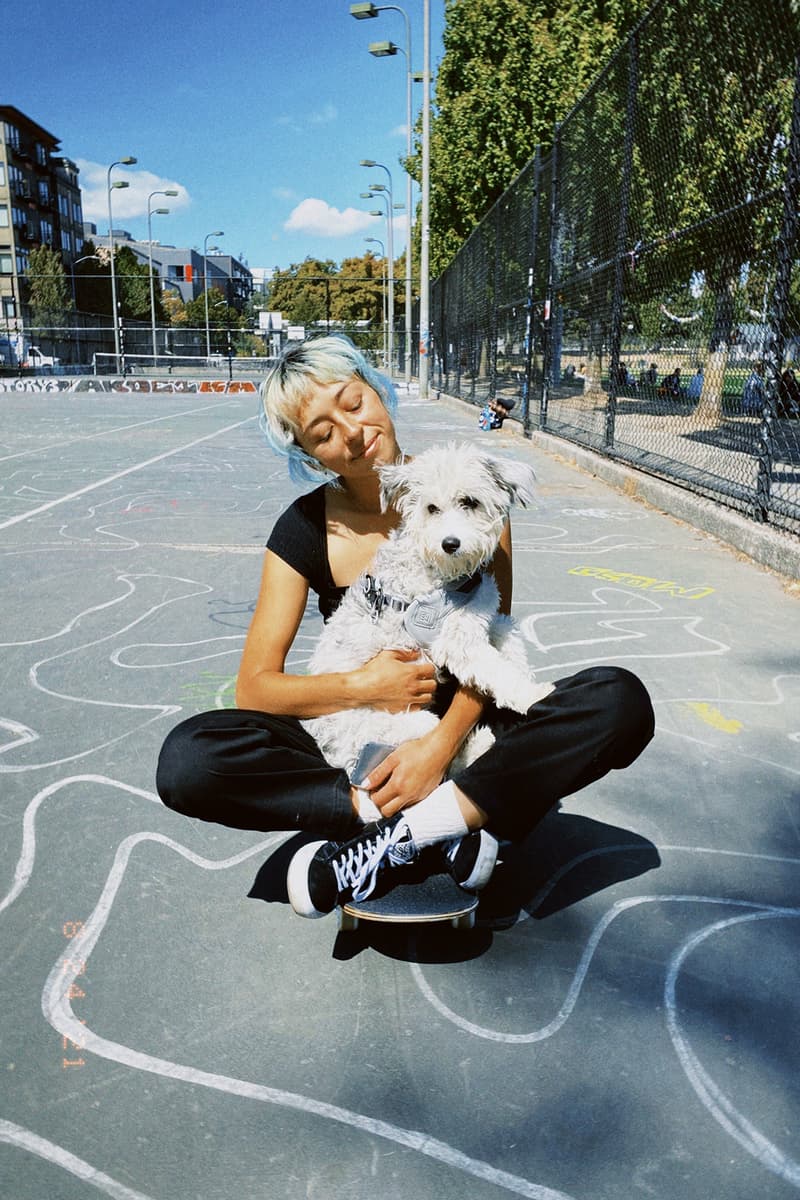 1 of 2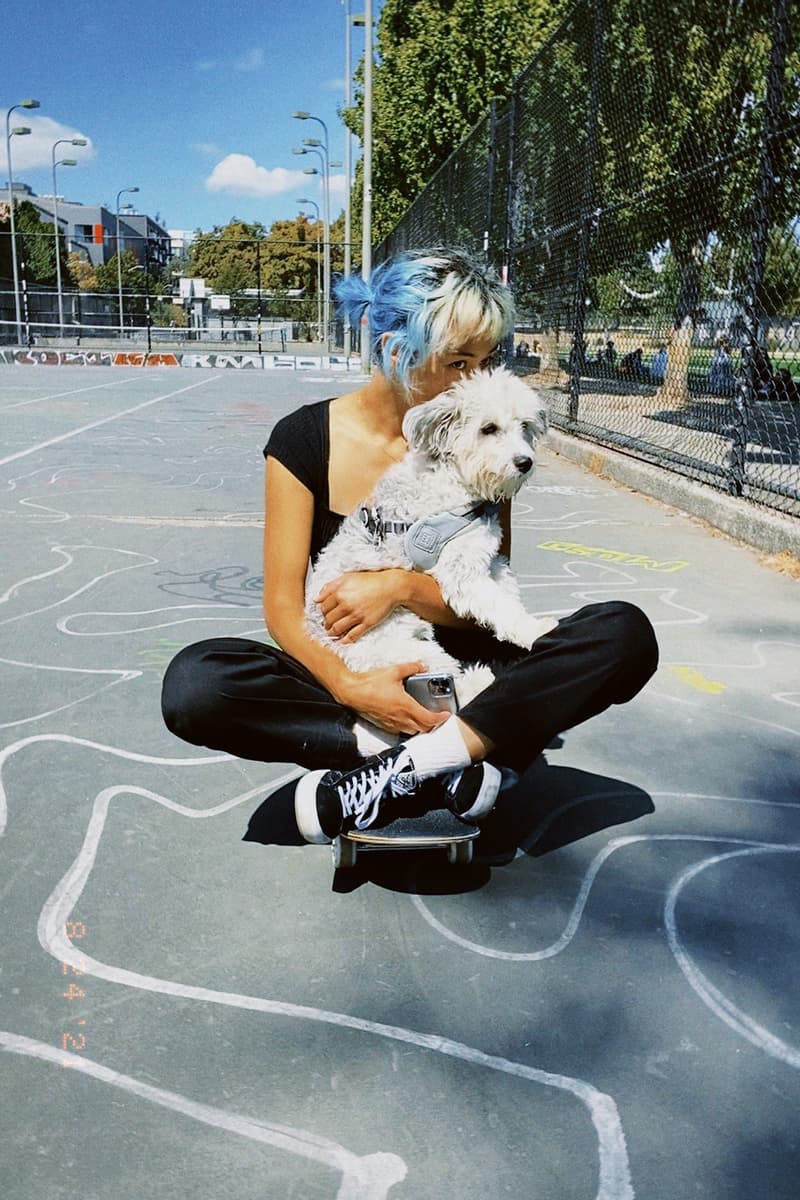 2 of 2
Culture
Professional Skateboarder Lizzie Armanto on Life Post-Olympics
The athlete captures what she fills her days with on film.
Professional Skateboarder Lizzie Armanto on Life Post-Olympics
The athlete captures what she fills her days with on film.
The 2020 Tokyo Olympics added skateboarding to its lineup this year, which athlete Lizzie Armanto took part in by representing Finland. HYPEBAE  has invited Armanto to a glimpse into what she's been up to since the Games.
For those who aren't familiar with Armanto, the 28-year-old professional skateboarder grew up in Santa Monica, California, where she first discovered her love for the sport. Ultimately, what started out as a hobby in 2007 turned into Armanto's full-time career. Since then, she has earned a total of 30 awards, including first place in the World Cup of Skateboarding in 2010, 2011 and 2012.
Below, we spoke to Armanto about her experience at the 2020 Tokyo Olympics, how she's been keeping busy since the Games and her love for photography. Read on for our full interview and head over to HYPEBAE China for more of the editorial.
Can you tell us a little bit about yourself?
My name is Lizzie, I'm 28 years old and a professional skateboarder from Santa Monica, California. I recently got married to Axel Cruysberghs, who is also a pro skater and we just got a puppy named Alma.
How did you get into skateboarding and what made you want to become a professional skater?
I started skating when I was 14 with my younger brother as an after-school hobby. After a couple of years of skating, I decided to enter my first contest as an amateur. In my practices leading up to the contest, the energy in the sessions was something I never experienced. It was also fun to be around such an eclectic group of people. In late 2013, I slammed and tore my PCL (posterior cruciate ligament), which was when I had just started college. Against my parents' judgment, I decided to focus on skating full time and put school on hold.
How did it feel to participate in the 2020 Tokyo Olympics?
It was exciting to be a part of the Olympics. I never followed the Olympics before and to see how excited people all over the world are about it was crazy. I think skateboarding did a really good job of presenting itself and the skaters to a worldwide audience.
How do you usually relax after a competition?
After the Olympics, I went on a road trip up to Seattle with Axel and Alma. No real plans, just exploring and looking for good food spots. After any other event, I usually go home, work on my garden and get boba tea.
How involved are you with photography? 
Photography is a part of my daily life. I'm no master, but I enjoy it as a creative outlet. I have a few point-and-shoot cameras and I try to always keep one on me. I recently got a half-frame camera from a friend and have been having fun trying it out. I like analog because you don't get instant feedback and it's really exciting when you get your film back from the lab. It feels like a treasure hunt in which you don't know what you're going to get. Otherwise, I always have my phone on me and it's super easy to mindlessly shoot things. I shoot photos whenever I remember.
Can you share with us how your shoot went with HYPEBAE and which images stand out to you the most?
Our first stop was a mandatory boba refreshment at Asha Tea House in Oakland. Afterward, we went to Town Park close by and I set up a new board while Alma was on my lap. We stayed the night, and in the morning, I got my haircut by Jayne Matthew. She cuts hair with an old-school razor and has some rad classes to teach you how to cut hair.
We then headed north to Mendocino, a foggy little town on the coast with little to no cell reception. We went for a morning dip in the ocean, which was freezing but felt so good afterward. It was beautiful and seeing the ocean reminded me of Iceland. We continued our drive up north, making stops to smell the forest and have Alma stretch her legs. We even got to drive through one of the Redwood trees.
Right after we crossed the border into Washington, I got a tire pressure notification and perfectly made it to the rest stop. We spent ages waiting for a tow. When they finally arrived, they loaded up our car and told us we could either get a car service or stay in our car in the back of the truck. Without question, we stayed in our car because we were going to be on the back of a tow truck. That night, we made it to Seattle. In the morning, we got coffees and flowers at Pike Place Market.
Your dog appears in the photo series a lot. Tell us a little bit more about her.
Alma is nine months old now and she's a queen. She is pretty mellow for a puppy. She loves to play and have your attention — though she can be rather shy and skittish about new things. She's both Axel and I's first dog and she rules.
Other than skating, what else do you do in your spare time?
When I am not skating, I love to visit other gardens for inspiration. In general, I am very inspired by nature. In my garden, I have a mix of native plants, along with fruits, vegetables and some miscellaneous plants. I enjoy cooking and baking — I'm a foodie and love to find cool food spots. Getting boba tea is also a big thing in my daily life.
Share this article