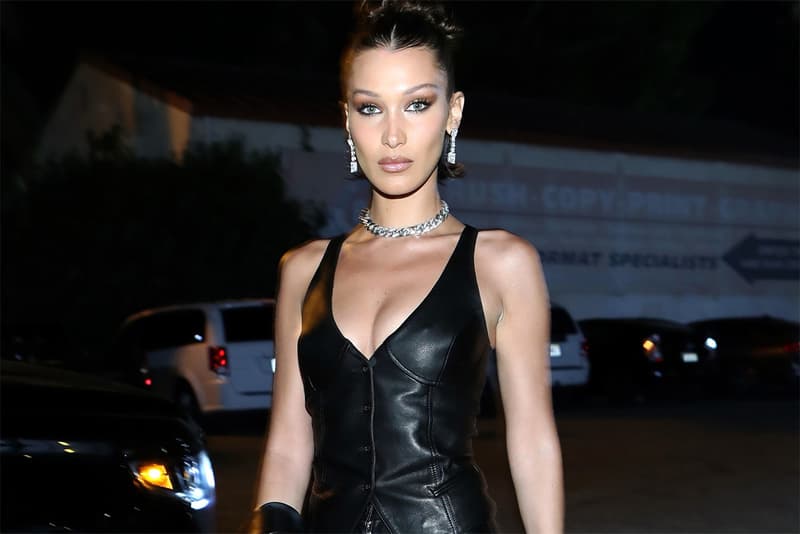 Culture
Bella Hadid Quits Drinking for Her Mental Health
The model felt like she couldn't control herself.
Bella Hadid Quits Drinking for Her Mental Health
The model felt like she couldn't control herself.
Never one to shy away from being vulnerable, Bella Hadid recently revealed that she is now sober. The Victoria's Secret model quit drinking six months ago, sharing that her relationship with alcohol had gotten out of hand. In an interview with Instyle, the Palestinan-Dutch beauty says, "I have done my fair share of drinking. I loved alcohol and it got to the point where I even started to, you know, cancel nights out that I felt like I wouldn't be able to control myself."
The Kin Euphorics cofounder reveals that seeing scans of her brain and alcohol's negative effects gave her the push she needed to go sober in the interest of her mental health, adding that it became "a lot harder to pick up the glass."
She shares, "I don't feel the need [to drink anymore] because I know how it will affect me at 3 in the morning when I wake up with horrible anxiety thinking about that one thing I said five years ago when I graduated high school. There's just this never-ending effect of, essentially, you know, pain and stress over those few drinks that didn't really do much, you know?"
Hadid is not alone, as many are dipping their toes into a "sober-curious" lifestyle. "Dry dating" is even becomeing a rising trend among young people.
Share this article