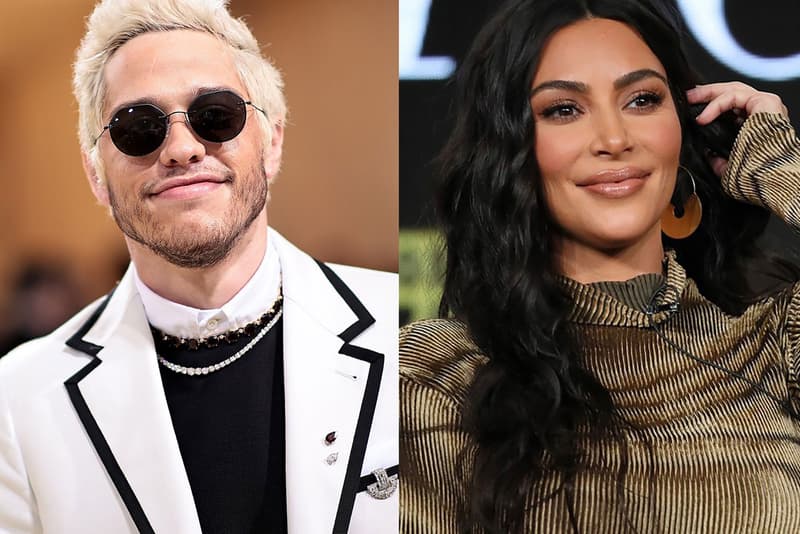 Entertainment
Kim Kardashian Is Reportedly Falling Hard for Pete Davidson
"They're both super into each other."
Kim Kardashian Is Reportedly Falling Hard for Pete Davidson
"They're both super into each other."
Kim Kardashian and Pete Davidson's relationship is getting more serious by the minute.
"They're both super into each other and she has fallen hard," according to People's source. "She loves the ease of the relationship and how fun and different it is. She's doing things she hasn't done in years and he is exposing her to all sorts of different dates."
Earlier this week, the couple was spotted dining with Khloé Kardashian and friends at a Korean barbecue restaurant in Los Angeles. After their meal, the group went to an escape room. That same evening, Kardashian and Davidson paid a visit to Jeff Bezos at his mansion.
"She's getting to know Pete's friends and he's getting to know hers," the insider added. "They are really happy with where things are."
In a recent interview with Access Hollywood, the SKIMS founder's good friend Paris Hilton shared her thoughts about the new couple, stating that she is happy for Kardashian. "Funny guys are awesome … because they always just make you laugh and put you in a good mood. It's just good vibes, so it's really cute," Hilton said.
Share this article