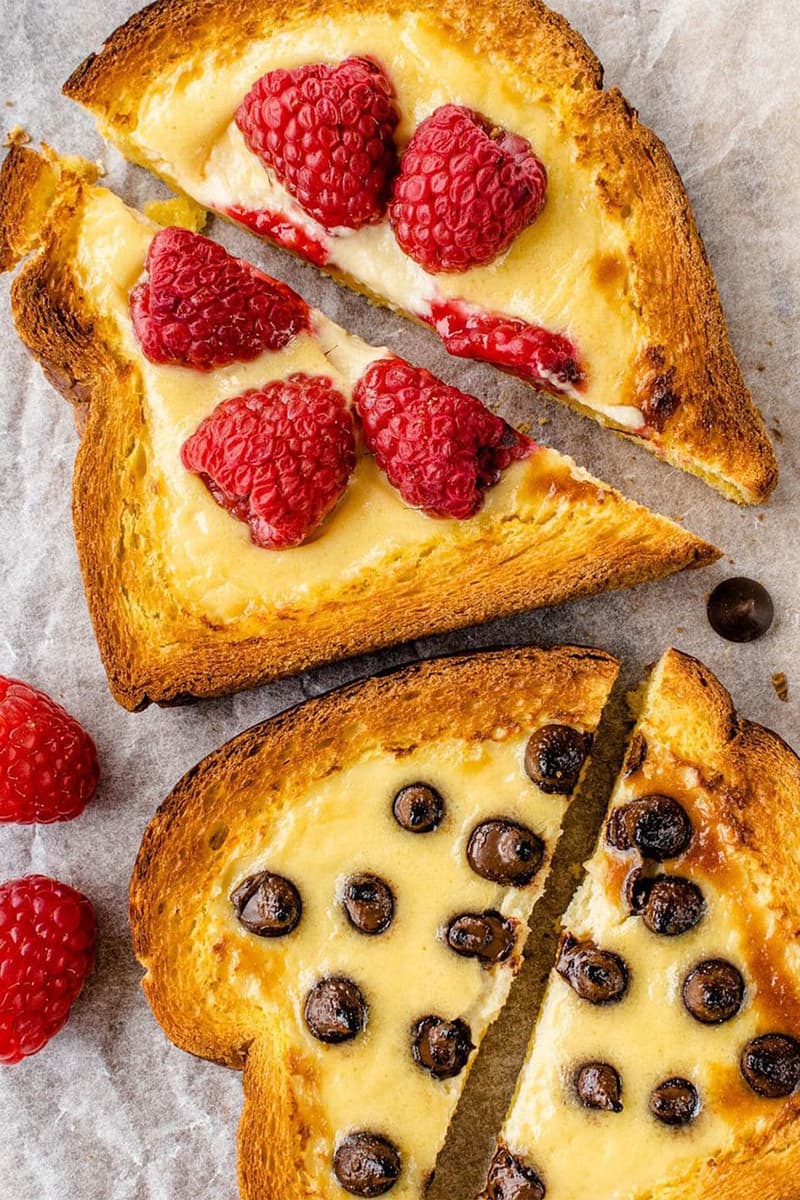 How To Make TikTok's Latest Viral Recipe, Custard Yogurt Toast
Your new favorite breakfast.
First, it was Emily Mariko's salmon rice bowl. Now, it's custard toast. The sweet breakfast-dessert hybrid is TikTok's latest viral recipe — and honestly, it sounds delicious.
The ridiculously easy breakfast treat can be made with standard kitchen items, so no need to trek out for exotic ingredients. All you need is bread, of course, as well as eggs, honey and yogurt. To make the sugary meal, mix an egg, a few spoonfuls of yogurt and enough honey for the desired amount of sweetness. Then, make an indent in your bread of choice with either your fingers or with the back of a spoon. Filling the indent with the custard mix, place the toast in an oven or air fryer until it's golden brown.
Naturally, TikTok is getting fancy with the new food trend, adding delicious toppings, like fresh fruit and even chocolate. HelloFresh's recipe development manager Mimi Morley came up with a sinfully sweet banoffee variation of the viral recipe she shared with Cosmopolitan UK: "Simply add some sliced banana to the top of your custard toast before you bake it in the oven, and then drizzle over some toffee sauce once cooked."
If you prefer apples to the yellow fruit, apple crumble custard toast is the answer. Morley instructs, "In a saucepan, place cubed apple and cover in a good coating of sugar and cinnamon, as well as 2 tbsp water. Stew until the apples begin to mush. To make the crumble, mix flour, sugar and butter in a bowl using your hands until you create a crumb-like texture. Place your cooked apples and crumb on top of the custard toast and bake for 15-20 minutes."
Yum.
Share this article