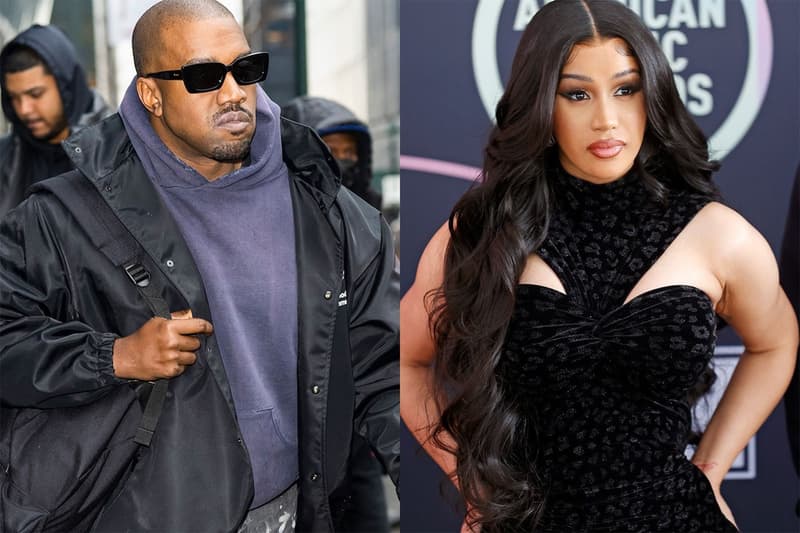 Music
Kanye West Reveals He Finished a Song Verse for Cardi B
After reportedly shooting a music video together.
Kanye West Reveals He Finished a Song Verse for Cardi B
After reportedly shooting a music video together.
It looks like Kanye West and Cardi B fans won't have to wait too long for a collaboration. The DONDA rapper confirmed he recently finished a verse for the Bronx native. Additionally, he expressed the love he has for her as an artist.
"My cousins was saying 'Come by here' yesterday, but I was finishing … I was finishing that verse for your girl, you know what I mean," West said, referring to Cardi, during his recent Hollywood Unlocked interview. "I always believed in her since she was on [Love & Hip-Hop], period."
It still remains unclear exactly who's album the track will appear on considering both West and Cardi have new music coming out soon. Ye confirmed he will be releasing DONDA 2 in February, while Cardi is planning to drop her second studio album sometime this year.
Earlier this month, it was reported that both musicians shut down Miami's Balenciaga store to film a music video. A few days prior, Ye was spotted with Future, who's executive producing DONDA 2, at the same location, which was also closed off to the public then.
See footage of West at the Miami Balenciaga store below.
Kanye West aka Ye shut down a whole Balenciaga store along with Future and even took time to stop and sign a fan's Yeezy's ???

?/?: @moeinteractive pic.twitter.com/pUIVbUptOC

— Power 106 (@Power106LA) January 6, 2022
Share this article