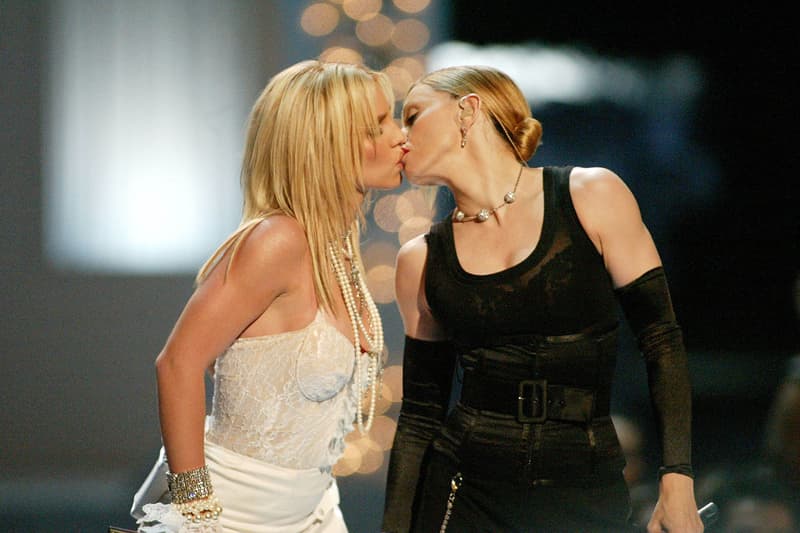 Madonna Says She Wants To Reenact VMAs Kiss With Britney Spears
On a joint stadium tour.
Amid finalizing her biopic, Madonna says she wants to go on a world tour with Britney Spears and reenact their infamous kiss from the 2003 MTV Video Music Awards.
During an Instagram Live interview, the Queen of Pop responds to a question about if she would go on tour again: "Hell yeah, I have to. Stadium, baby." She adds: Me and Britney, what about that? Yeah, I'm not sure she'd be into it, but it would be really cool. We could, like, reenact the original kiss."
For those who can recall, Madonna, Spears, Missy Elliott and Christina Aguilera performed a medley of hits, including "Like a Virgin" and "Hollywood," at the 2003 VMAs. Madame X surprised the entire audience by kissing Spears first on stage, followed by Aguilera. However, it was her kiss with Spears that made the headlines.
Spears has not yet responded to Madonna's comment about doing a joint tour. Stay tuned while we wait for more details.
Share this article