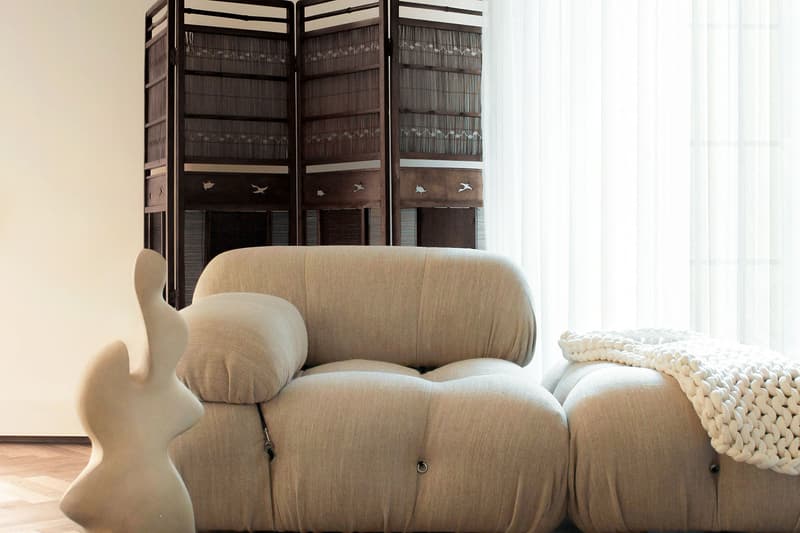 Art & Design
How To Make Your Home Feel More Spacious
An architectural designer shares tips for making a space appear bigger than it is.
How To Make Your Home Feel More Spacious
An architectural designer shares tips for making a space appear bigger than it is.
Spacious, affordable apartments are hard to come by, especially in some of the world's most expensive cities like New York or Hong Kong. While urban life does have its perks like job opportunities, good food and convenient transportation, it also comes with its cons such as high rent and lack of space.
For those who reside in a small home, we spoke with architectural designer Oda Olafsrud of architectural studio House of Creation about how you can manipulate the look of a smaller space to make it appear bigger than its actual size. "One should have a clutter-free home as it will bring more calmness to you in your everyday life. Clutter affects you in more ways than one, and a home should be a sanctuary where one can relax," Olafsrud tells us. "Good design solutions can prevent this if designed to fit the needs, but it also makes it easier to have a neater home."
Read on for Olafsrud's top tips for revamping a small space.
What are the structural and design factors to keep in mind?
There are a few essential components to strive for. Natural light, verticality and reflections are important factors that can be achieved through form, materiality, lighting and furniture selections.
If considering doing structural changes to your space, look to the option of enlarging the windows and any other openings — for example, doors. Natural light is an essential factor for making a space look airier and more spacious. Strive for maximum use of the height of a space. In a lot of older buildings, the chances of having more ceiling height are more present and are worth looking into. This itself can change a room entirely and layout changes may not be necessary.
Material and texture are other meaningful elements to consider as they amplify the space and enrich it for noir atmospheres. Enhance your space with the use of various materials, textures and surface finishes like matte towards glossy — using a glossy surface will be able to reflect the light.
When it comes to the layout itself, there is always a fine line between having too much or too little. The goal is to find the perfect balance when curating a room with furniture, art and objects. Adding an opaque partition wall or a wooden slot wall is a simple way of creating the illusion of having a larger space.
What should be considered in terms of furniture?
Placements, room flow and focal points are important when selecting pieces for a smaller home, but also large ones. For smaller homes, try to place the larger pieces of furniture against the walls to maximize the space and create defined zones. Less is not always what works. In a smaller space, less can sometimes make it look smaller than it is. Use larger and simpler pieces, otherwise, the space will look cramped and cluttered.
Create verticality with the right materials and furniture. Furniture or elements with legs or a base will look like they are elevated higher. Having a few large focal points — such as a sculpture, artwork or a decorative object — will add definition to a smaller space. If placed in a usable space or on the opposite side of another large piece, it creates a good balance.
Reflections and transparencies are very effective ways to make a smaller room appear bigger. Mirrors and reflective surfaces, such as a mirrored coffee table or a transparent table, will bounce the light into darker areas and extend the room visually. Having an opaque or transparent door does not just allow light to be reflected, but can also make the space look drastically bigger. Use sheer curtains instead of solid ones to allow light to bounce — this also creates beautiful shadows in your space.
What colors should be used and avoided?
Color and texture can be very powerful, so it is important to be clear about what the space is intended for. It also depends on the room itself — how much natural light there is and its purpose.
In order to make a smaller space look bigger, use a softer, neutral color palette to create an optical illusion of space. As lighter color palettes are more reflective, they will make a room feel more airy and grand. Choose shades that are tone-on-tone as well as colors in the same family. Darker colors tend to make a room more intimate, and therefore smaller and not as suitable when wanting a more spacious feel.
Another illusion to create is having lighter moldings or wall trims, which will make the walls appear further back. Using lighter colors on the ceiling and the floor will also help make the space look and feel bigger.
What are the types of lighting that will make a home feel more spacious?
Lighting is a very important factor and is often neglected or added at the end of a design process. Natural light has a very big impact on our minds, and artificial lighting is just as important. When lighting becomes a part of the design, it can accentuate your space and highlight specific elements.
For smaller spaces, using uplighting visually expands the room's height. Fixtures with placements on the walls that shine light upwards will direct the eye vertically. Backlighting and recessed lighting are other ways of creating extra depth, making the space look more open. This can be integrated into your furniture or walls, like a shadow gap to trick the eye into perceiving extra depth.
Share this article