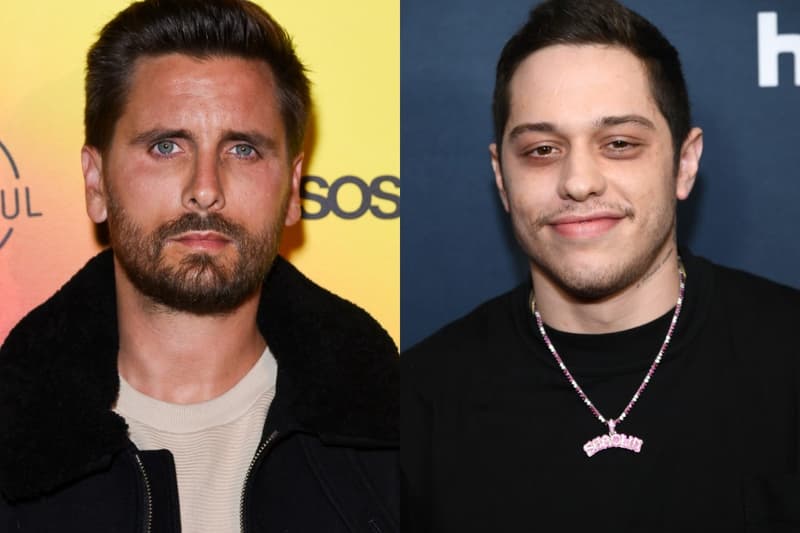 Entertainment
Scott Disick Hilariously Comments on Pete Davidson Being Well-Endowed
Lord Disick pokes fun at the comedian's BDE.
Scott Disick Hilariously Comments on Pete Davidson Being Well-Endowed
Lord Disick pokes fun at the comedian's BDE.
The Kardashian clan has no filter, and that includes Scott Disick, too. The Talentless founder left a funny comment on Kim Kardashian's recent Instagram photo, inquiring about Pete Davidson's whereabouts using slang regarding his penis size.
"Sweet sweet fantasy baby," Kardashian captioned the bikini pic. Disick replied, "Damn! Where's the tripod?" According to the Urban Dictionary website, tripod means "a man with a penis so big, it is interpreted as a third leg, hence 'tripod.'"
It's quite possible Davidson was near the KKW Beauty mogul when that selfie was taken considering the two were photographed vacationing in the Bahamas together recently. The couple has been dating since late October after Kardashian hosted SNL. Since then, they've been spotted going on dates in both LA and on Staten Island.
See the comment Disick left Kardashian about Davidson below.
View this post on Instagram
---
Share this article