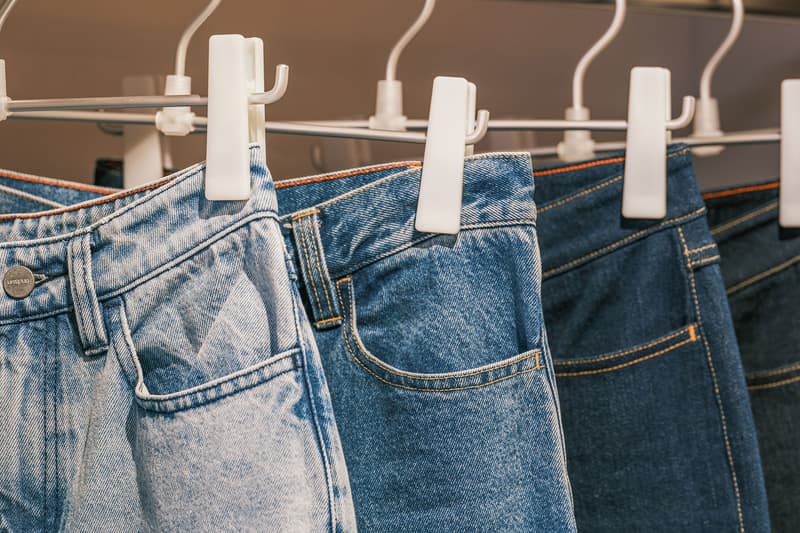 Fashion
This Is How I Created Custom-Fit Jeans in 5 Minutes, on an App
Meet unspun, the brand using 3D body scan technology to make jeans that are comfy, size-inclusive and sustainable.
This Is How I Created Custom-Fit Jeans in 5 Minutes, on an App
Meet unspun, the brand using 3D body scan technology to make jeans that are comfy, size-inclusive and sustainable.
Much like finding the right bra, finding the right pair of jeans has never been easy for me. If a pair feels comfy, it doesn't look that great; if the fit is nice, there's a good chance the pants are tight around the waist or the crotch area. Enter unspun, a San Francisco and Hong Kong-based startup that offers custom-fit jeans with its innovative 3D scanning technology.
Described as a "techstyle brand," unspun ticks a lot of boxes for today's consumers. With its services, the company promotes size inclusivity, being customizable for all body types. In addition, it aims to become as sustainable as possible with a business model that is inventory-free — part of a larger mission aiming to reduce global carbon emissions by 1%. With collaborations with Weekday and PANGAIA under its belt, unspun aims to further impact the fashion industry in a positive way.
In this week's Editor's Pick, we review unspun's custom-fit jeans. Continue scrolling to read about everything from the 3D scanning app to the final product.
WHAT IS IT: unspun Custom Feminine "UNSPUN BLUE" Loose Fit Jeans
WHY IT'S WORTH THE HYPE: Although I love jeans for their versatility, I never really understood why they would be associated with comfort. The only type of jeans I found comfortable was the jeggings I once wore with almost any outfit in the early 2010s. After that trend (which I hope never returns), I would always make sure not to put on jeans on the days I knew I would be sitting for long hours or eating a big meal.
When I first heard about unspun and its 3D scanning technology, I had a lot of questions. Won't the scanning process be too complicated? How can a phone camera detect my body type and size? Isn't there too much room for error if you're scanning by yourself at home? Will the pants actually fit nicely? What if I receive mine and they don't fit?
With all these doubts in mind, I opened the unpsun app on my phone nonetheless. The platform is designed to look like any other shopping app, with a diverse range of trouser fits and denim washes for you to choose from. To answer one of my aforementioned questions, the customization process is pretty straightforward — just select the fit and fabric, along with the cuff, waist and stitching options. Once complete, the pants will be added to your order and the app walks you through a simple 3D body scanning process.
The scan itself isn't hard to complete either, as long as you follow the instructions. All you need to do is enter your age and height, and scan your body in tight underwear to finish the customization. A few weeks later, you'll receive your custom-fit jeans.
I opted for the "UNSPUN BLUE" fabric with a loose, straight fit. The jeans are as comfy as advertised — the denim is slightly stretchy so I know I can sit at my desk all day without having to secretly unbutton them. In terms of the fit, it comes in the straight-legged silhouette that I imagined, with the trousers being slightly longer than my height, which is actually perfect when I'm wearing sneakers. All in all, I'd recommend unspun for those who struggle with finding jeans of the right size and fit. Considering the quality and the fact that the pants are customized, the $200 USD price tag seems quite reasonable.
WHERE YOU CAN FIND IT: You can customize your own pair of jeans via the unspun app. Prices range from $200 to $215 USD.
Share this article