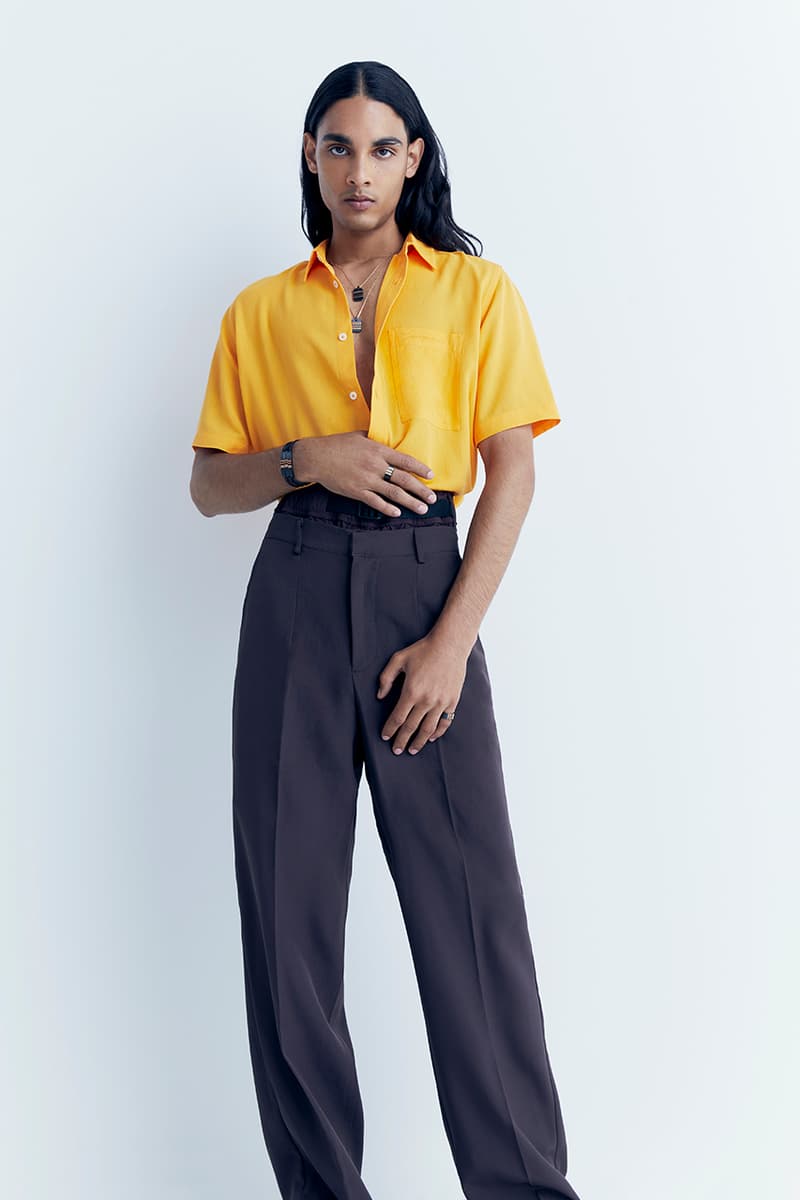 1 of 6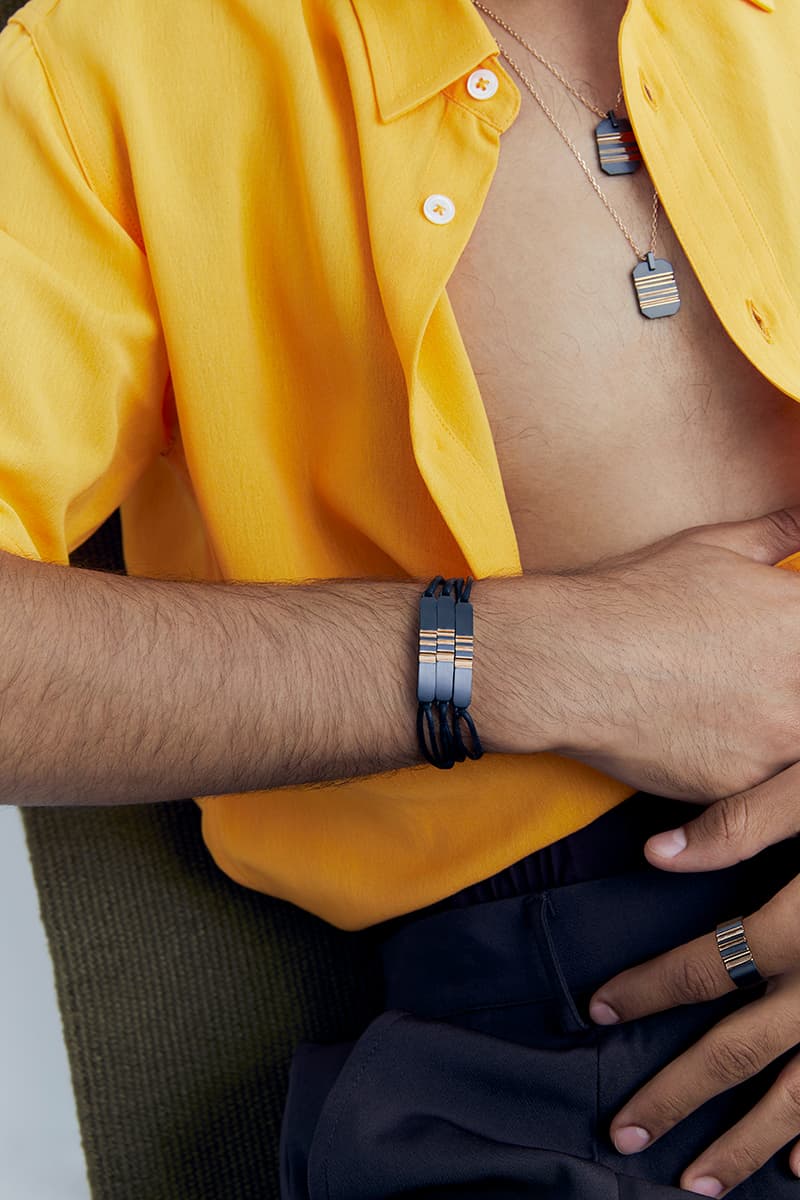 2 of 6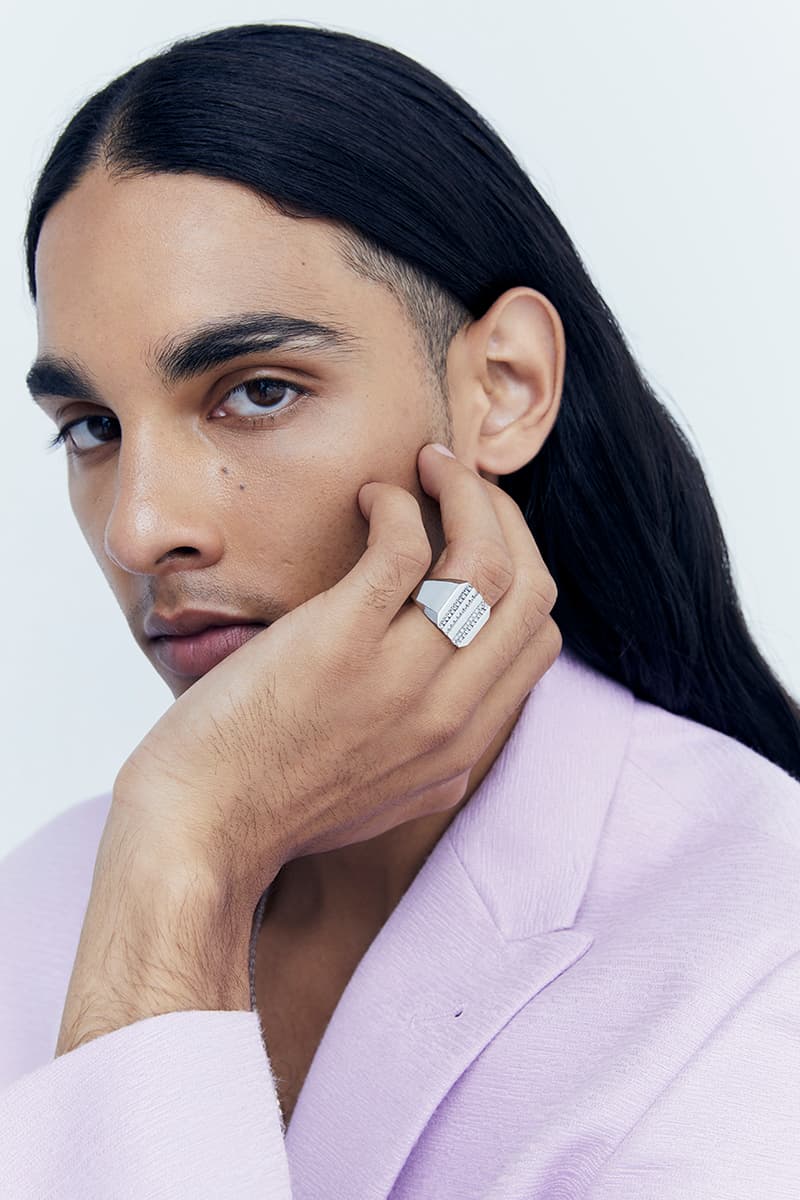 3 of 6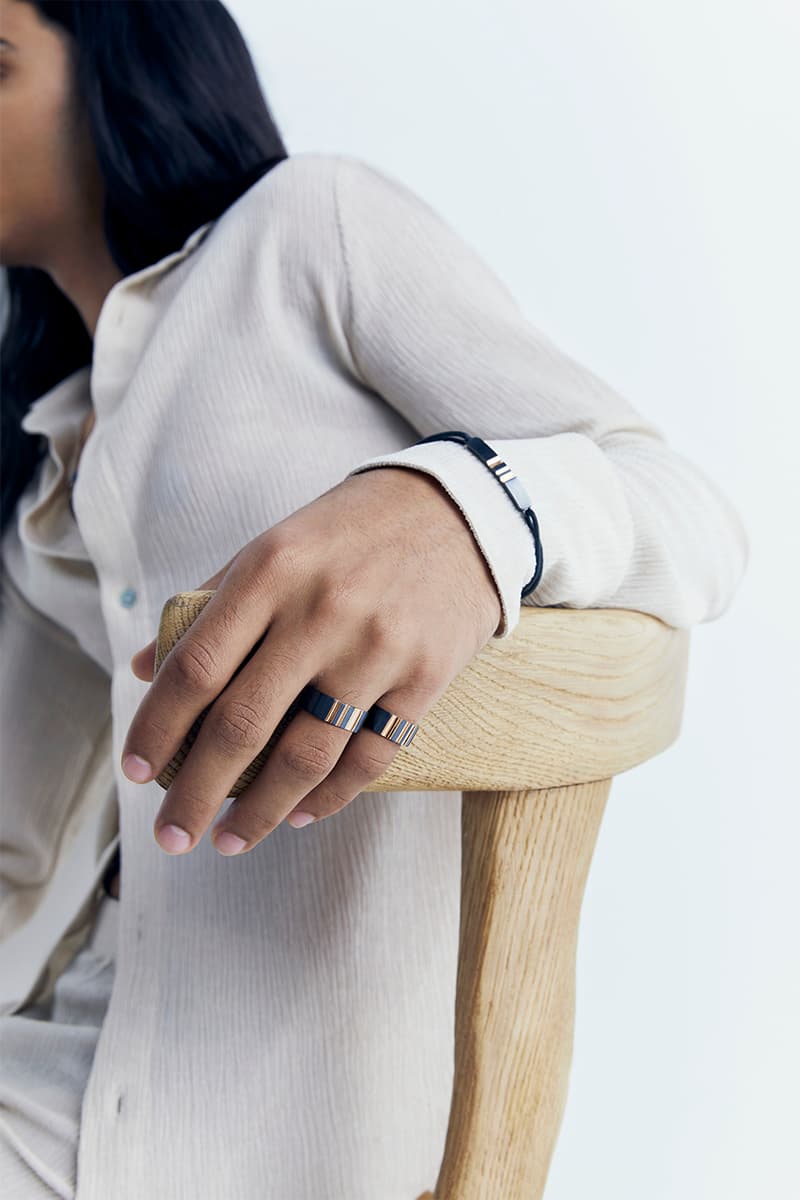 4 of 6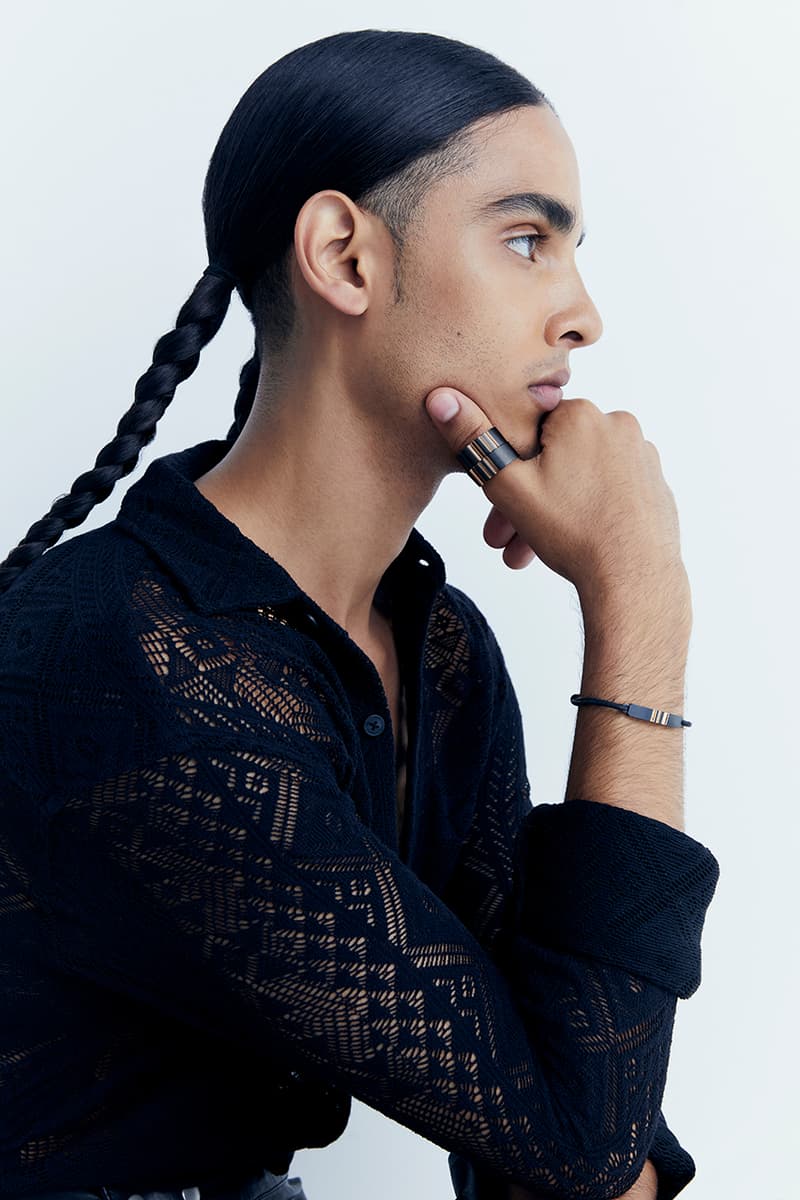 5 of 6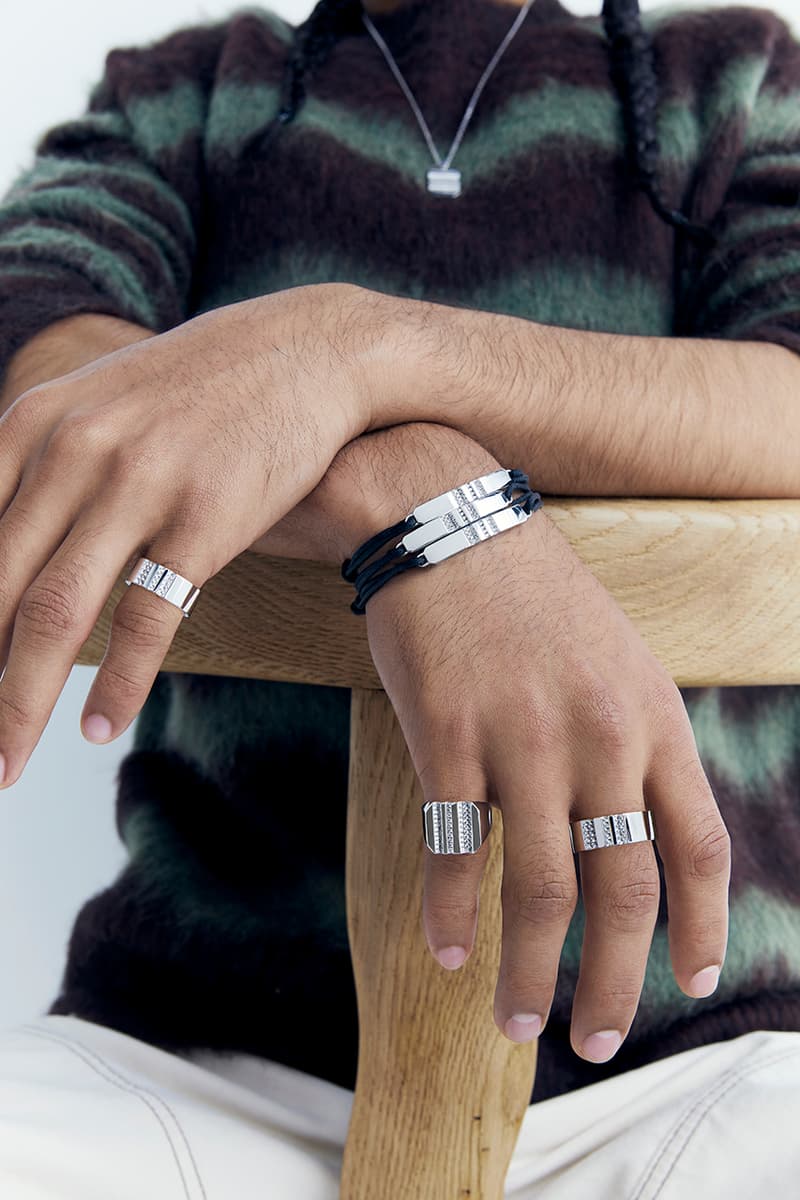 6 of 6
Fashion
De Beers Balances Statement and Minimalism with Latest Jewelry Collection
In white gold and black titanium with rose gold.
De Beers Balances Statement and Minimalism with Latest Jewelry Collection
In white gold and black titanium with rose gold.
De Beers Jewellers drops its latest collection of jewelry pieces designed to encourage self-expression through mixed metal designs and hidden codes.
The De Beers RVL Collection is comprised of a range of pendants, rings, and bracelets in 18k white gold adorned in diamonds, and black titanium with rose gold accents and a single hidden diamond. Inspired by De Beers' monogram, the letters "D" and "B" are imprinted and arranged into the metal to form a cryptic code.
The white gold stand-out pieces include an irregular octagon pendant with rows of pavé-set diamonds, arriving with a matching signet ring and pavé-set band. A knotted-cord bracelet with a white gold diamond-encrusted barrel gives a more understated look to the collection, designed to be worn every day as a token of personal style.
Completing De Beers RVL is the black titanium with rose gold accent offering. In contrast to its white gold counterpart, the tactile brushed titanium features impressions lined with rose gold highlighting the black base. The titanium pieces — a pendant, bracelet and ring — feature a hidden diamond located by the internal concealed letters, only made visible at the wearer's discretion, for a minimalist look.
"The beauty of this collection is that there is no prescription about who should wear these pieces or how they should be styled; it is entirely up to the wearer," says Céline Assimon, CEO of De Beers Jewellers. "The designs feature a secret code, but they also recall striations visible in rocks, which reveal the story of the earth in which our diamonds were formed naturally. I'm very excited about this collection – it is fresh and modern, a new territory for us, and an invitation to have fun styling and layering them according to personal style"
Check out the looks for De Beers RVL in the gallery above. For more information and to shop the collection, visit the brand's website.
---
Share this article