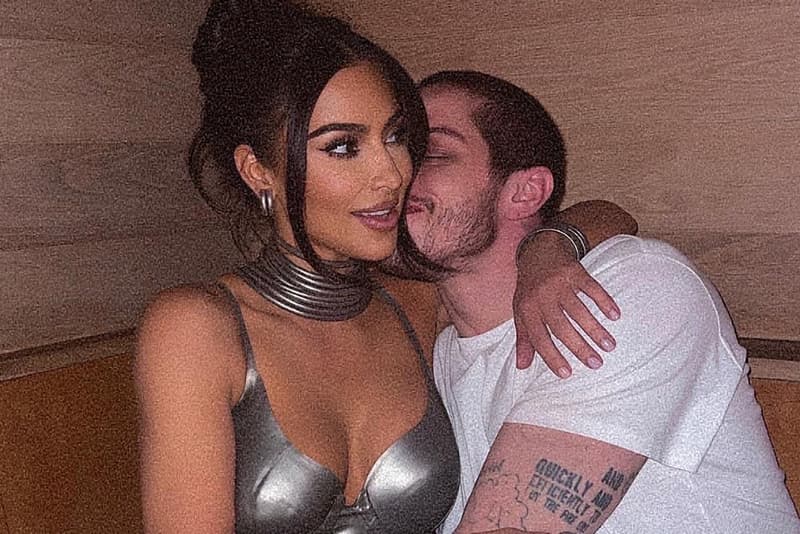 Entertainment
Fans Are Convinced Pete Davidson Is Getting Rid of His Kim Kardashian Tattoos
The "My girl is a lawyer" one, to be exact.
Fans Are Convinced Pete Davidson Is Getting Rid of His Kim Kardashian Tattoos
The "My girl is a lawyer" one, to be exact.
Fans seem to believe that Pete Davidson is getting rid of some of his tattoos dedicated to his former girlfriend, Kim Kardashian.
The comedian, who parted ways with the reality star back in August, had gotten a few tattoos during the relationship, including initials of her children as well as "My girl is a lawyer" and "Jasmine and Aladdin."
People pointed out that Davidson was recently seen wearing a bandage in the same spot as his "My girl is a lawyer" ink, making fans believe that he's getting rid of the tattoo. The photo, taken on set for the filming of Bupkis, shows a bandage peeking out from the 28-year-old's sweatshirt, although it's difficult to say whether he really is removing the tattoo or not. However, he did share earlier this year that he is in the process of removing a lot of his tattoos, which could take up to two years.
Kardashian isn't the only partner Davidson got tattoos of — he also had tattoos dedicated to his ex-fiancée, Ariana Grande.
In case you missed it, the SKIMS founder explained in a recent episode of The Kardashians why she thinks the comedian is popular among "hot girls."
---
Share this article