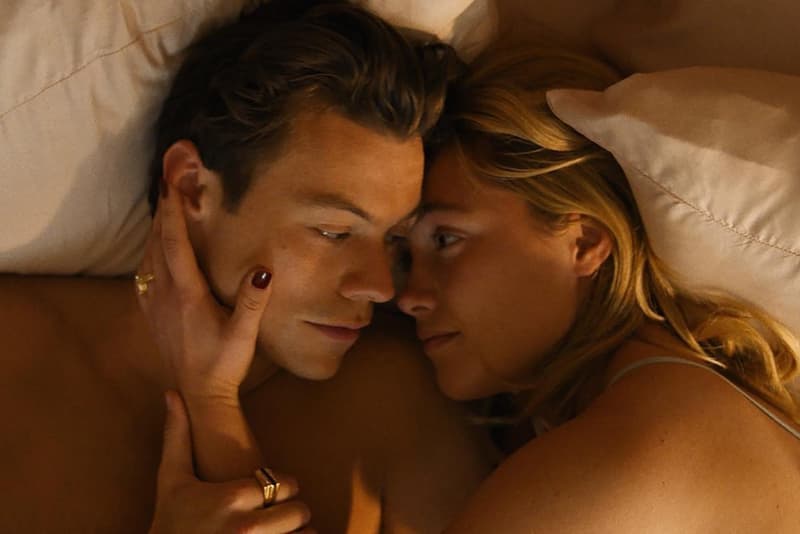 'Don't Worry Darling' Is Coming to HBO Max
Marking the movie's streaming debut.
Don't worry if you weren't able to catch Don't Worry Darling in theaters since its premiere in September. The movie will soon be available for streaming via HBO Max next month.
Starring Harry Styles and Florence Pugh with direction by Olivia Wilde, the film follows the story of Alice and Jack, who live in an idealized community called Victory. In this experimental town, men work for the top-secret company Victory Project where they work on the "development of progressive materials" while women enjoy their luxurious community. Their utopian lifestyle begins to shatter as Alice questions what exactly goes on in the Victory Headquarters and why.
The film additionally stars Gemma Chan, Chris Pine, KiKi Layne, Nick Kroll, Sydney Chandler, Kate Berlant, Asif Ali, Douglas Smith, Timothy Simons and Ari'el Stachel.
First released in theaters on September 23, Don't Worry Darling gained much attention for its star-studded cast, in addition to a viral moment at the Venice Film Festival, where Styles was speculated to have spat on Pine after some drama within the cast. Pine's representative later denied those claims and speculations.
Watch the trailer down below. Don't Worry Darling will be available on HBO Max on November 7.
---
Share this article