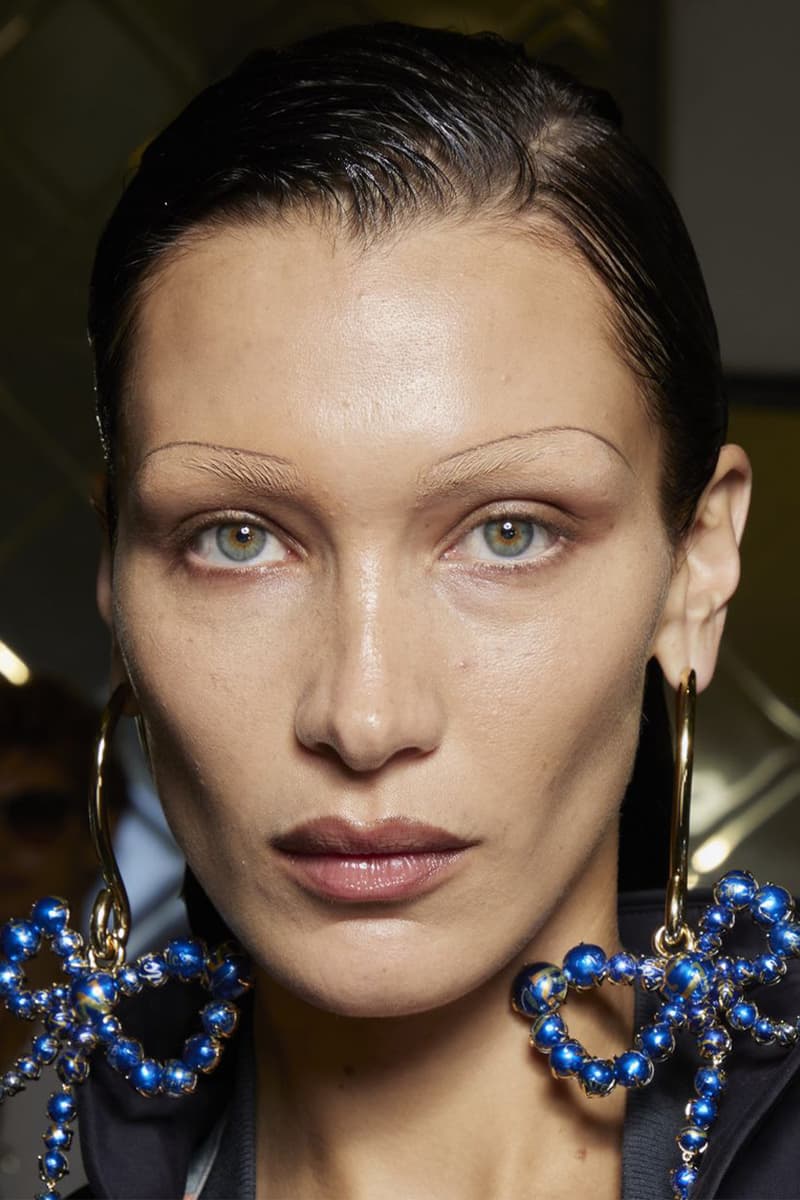 Our Favorite Avatar-Inspired Makeup Moments That Are Hacking Real Life
Go chrome or go home.
Have you been feeling the urge to shave your eyebrows lately? Or try out full-on metallic makeup looks? How about extreme-contouring your bone structure? Call it makeup escapism or surrealism, the truth is that the beauty industry has never been more vibrant and unexpected. From Doja Cat's striking gold makeup to Diesel SS23's experimental runway, showcasing bold and daring looks has become the new norm. Glam staples of the season are undisputably driven by futuristic aesthetics and exaggerated makeup techniques.
Ever since spending more time online and engaging in virtual communities, it is innate for digital beauty aesthetics to influence humans. The industry's inherent experimentation and sense of play are causing CGI-inspired makeup trends to leave Instagram feeds, the Tiktok main page and trickle into the material world. This new visual manifestation of beauty has come to the surface and has an alien quality to it. Mimicking digital technology and virtual influencers, the trend includes thin and bleached eyebrows, dramatic mascara, bold statement lips and dazzling contact lenses. A strong manifestation of color that contrasts with androgynous-like face structures are used, too — turning humans into digital-like avatars.
Avatar-inspired makeup confronts the narrative of what it's like to be human in the modern age. After all, there's nothing more exciting than challenging beauty stereotypes and disrupting the status quo, right?
Keep scrolling to see our favorite looks.
Less Human, More Avatar
View this post on Instagram
View this post on Instagram
View this post on Instagram
Go Chrome or Go Home
View this post on Instagram
View this post on Instagram
View this post on Instagram
Eyes Are the Window to the URL
View this post on Instagram
View this post on Instagram
View this post on Instagram
---
Share this article