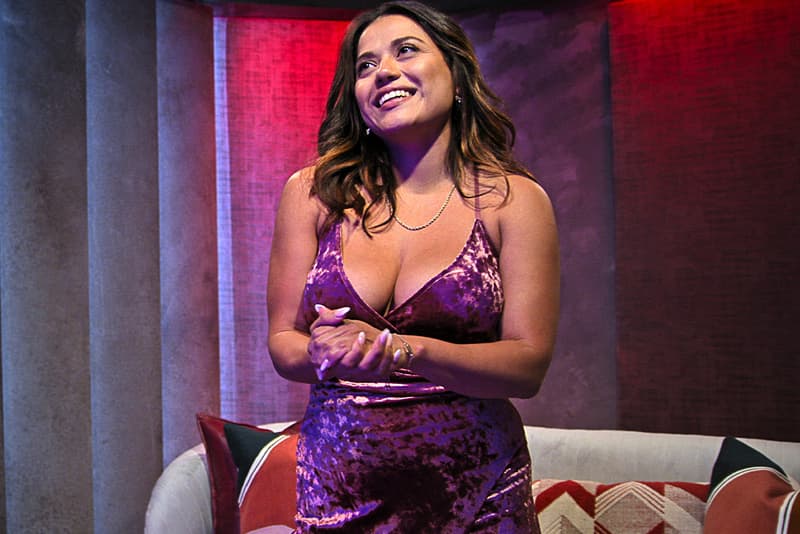 Sex & Dating
'Love Is Blind's Nancy Finally Reacts to Andrew's Fake Tear Scene
Never question a woman's intuition.
'Love Is Blind's Nancy Finally Reacts to Andrew's Fake Tear Scene
Never question a woman's intuition.
This season of Netflix's Love Is Blind was rather chaotic and at times, even cringe — cue Andrew's fake tear scene. This week, Nancy, Andrew's momentary beau on the series, visited Newsweek and reacted to the cringe scene.
This post contains spoilers.
For those unfamiliar, Nancy rejected Andrew's proposal after claiming he was putting on a facade. As viewers, we'd only seen one red flag so we questioned her sentiments. Until Andrew proceeded to fake cry about losing her in a confessional. How, did he master the art of fake crying you may ask? A plethora of eyedrops.
When speaking with the publication, Nancy elaborated on her former "Facade" comment. "I must have superpowers in the pod to be able to tell that something was off."
"When I saw that scene," she continued, "it just really confirmed and validated that I made the right choice to say no to someone who wasn't in this experiment and this experience for the real reasons.
Well, clearly Andrew was never briefed on the power of a woman's intuition. But if you're wondering what his karma was, just know she got engaged to her other beau about five TV minutes after.
---
Share this article