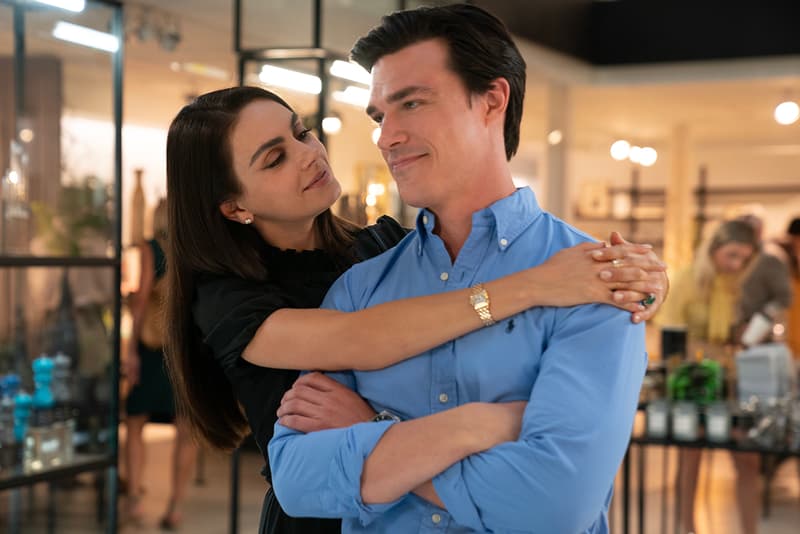 Film & TV
What the 'Luckiest Girl Alive' Revealed About Netflix
Were they right? Or is this one on us?
What the 'Luckiest Girl Alive' Revealed About Netflix
Were they right? Or is this one on us?
Last month Netflix released The Luckiest Girl Alive and it's earned a #1 spot on trending films. However, fans on Twitter have one major issue — and they may be right.
This post contains spoilers and triggering content. 
The film which shares the story of Ani, played by Mila Kunis, reveals the truth of living with complex PTSD after rape and assault. Shot in New York City, the movie follows Ani as she lives her new picture-perfect life as a writer and fiancee planning a dream wedding. However, underneath the surface, she's battling flashbacks and triggers of being raped.
Hey gang, quick heads up about Luckiest Girl Alive on Netflix: the description says it's about a school shooting, but the story is also very much about rape and PTSD.

It's done very realistically and graphically.

— Hell and Ghoul'd (@Alecto101) October 7, 2022
It's no secret we love movies because they make us feel something, but viewers revealed this was just too much. Not only that, but the movie's description did not hint at a violation of consent, at all.
One viewer took to Twitter to warn other viewers of the extremely graphic scene that appeared without warning. Some viewers, like one father of a survivor, opened up about how the scene was helpful for him in the case of understanding his daughter. Others were not having it.
I disagree. As a father of a survivor, it was rough to have to watch and feel that but it gave me a deeper understanding of what she went through. The movie didn't glamorize the SA. It showed the pain and made you hurt, too. That's good storytelling.

— Jeff Biddle (@EmbersDad) October 9, 2022

But, as some viewers shared — Netflix does have a warning on the top left of the screen as they usually do.
Ultimately, this situation reveals a need for a clearer trigger warning as most missed the note at the top of the screen. Survivors of assault already have tons of triggers they face daily like Kunis' character experienced from train rides to literally picking out dining ware. Let's not add violent scenes to their binge watching time.
So, what do you think? Should the trigger warning have been made more obvious? Is this one on us, or does Netflix need a system update?
It's.. its.. right there. pic.twitter.com/2At7n18C7Z

— Morticia?? (@nessalizeth) October 10, 2022
---
Share this article