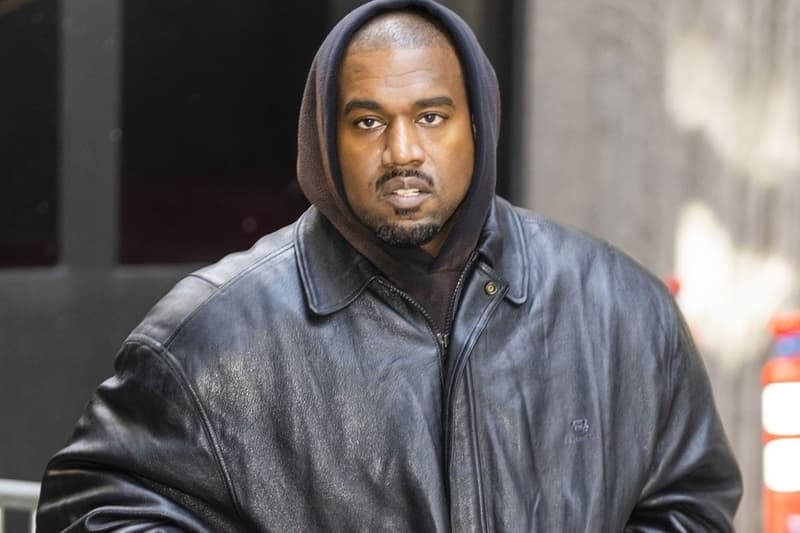 We Need to Talk About Kanye, Again
Enough is enough.
It's time for us to talk about Kanye … again.
In case you haven't heard, the rapper wore a "White Lives Matter" T-shirt to his YZY SZN 9 presentation, while recording a group of children wearing his pieces, including his own daughter North West.
View this post on Instagram
Days later, the musician made undeniably anti-Semitic remarks on Twitter. The tweets have since been taken down, but Ye wrote, "I'm a bit sleepy tonight but when I wake up I'm going death [sic] con 3 On JEWISH PEOPLE … The funny thing is I actually can't be antisemitic because Black people are actually Jew also. You guys have toyed with me and tried to black ball anyone whoever opposes your agenda."
What's more frustrating outside of Kanye's hurtful antics is our society's persistent and self-serving ignorance of them. The latest string of incidents  are certainly not the first time the Chicago multi-hyphenate has left us scratching our heads and questioning his widespread fame. This past year, Ye harassed, verbally abused and threatened violence against his ex-wife Kim Kardashian and her then-boyfriend Pete Davidson. Julia Fox and others chalked his disturbing music video up to "creative expression", not realizing or caring that they were further enabling his toxic and harmful behavior.
Rather than addressing Kanye's injurious habits, many would rather use mental illness as a scapegoat. From one mentally ill and creatively-inclined Gemini to another, it's upsetting to have seen so many forgive and forget Kanye's actions because of his bipolar diagnosis. Mental health should be treated with compassion, respect and understanding, but that doesn't mean it excuses abuse, sexism and racism. However, this is oftentimes the attitude we adopt towards famous men, while their less noteworthy or rich counterparts are stigmatized. I am sympathetic to Ye's manic outbursts as my own relapses have ended personal relationships, yet it's because I have had to assume ownership for my actions, regardless of my mental state at the time, that I have gotten better and maintained the bonds I have now.
While select celebrities are simply labelled as "troubled," or even regarded as "mysterious" and "sexy" for their issues, many of us do not receive the same allowances, resulting in a large group of people who never have to learn from their mistakes, and an even larger majority who spend the time cleaning them up.
Kanye has a well-documented history of being a misogynist, as the artist famously stated that he needed to take 300 showers after his relationship with Amber Rose and gifted his former wife Kim a semi-nude portrait of her in a g-string titled, "Perfect B-tch."
We all watched Ye support former President Trump, a man who has 26 sexual misconduct allegations against him and supports of Nazis and white supremacists — yet we still listened to Donda and bought his sneakers. I thought sending a death threat to Pete Davidson might have been the last straw, but business went on as usual as the controversial artist was invited to walk for Balenciaga during Paris Fashion Week. Ye's apparent artistry and finesse have seemingly kept him from being held accountable for his unsavory actions, yet last week's episodes have reignited previous misgivings and may seem to be sparking his demise.
The fashion world banned together to defend editor and stylist Gabriella Karefa-Johnson as many ironically blamed her for Ye's bizarre choice and the rapper attacked her for calling him out. Gigi Hadid, Kendall Jenner and Hailey and Justin Bieber have all publicly cut ties with Kanye as the rapper continues to offend just about everyone. I genuinely hope the musician receives the help he needs, but dismissing the harm he causes is a danger to him and others.
While cancel culture's effects seem to be temporary for the rich and famous, it's clear that we all need to be more critical and honest when talking about Kanye.
---
Share this article