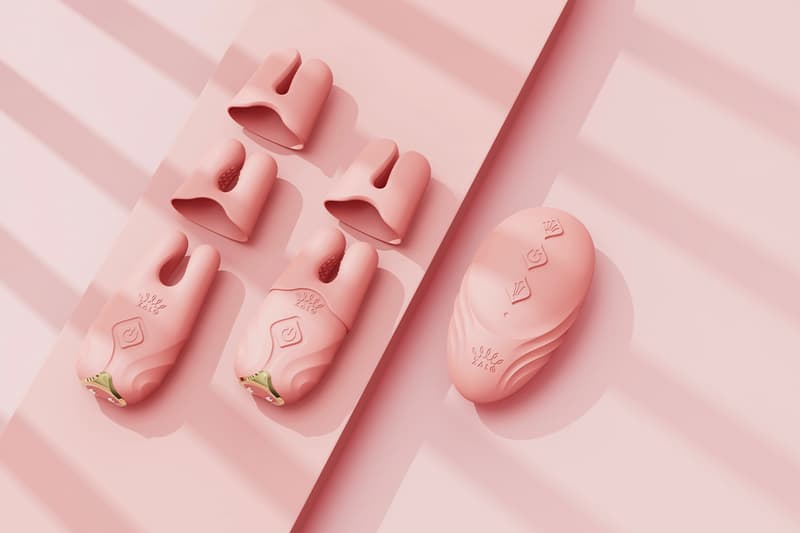 Sex & Dating
ZALO's Newest Sex Accessory Is Pretty in Pink
With a silky feel and *titillating* vibrations — pun intended.
ZALO's Newest Sex Accessory Is Pretty in Pink
With a silky feel and *titillating* vibrations — pun intended.
Luxury sex toy brand, ZALO, just released its newest pleasure product, NAVE, and it might be the brand's cutest option yet.
Known for its divine detailing such as gold plating, real Swarovski crystal touches and silky liquid silicone, ZALO is now transitioning into our favorite accessory: nipple clamps. If you're not keen on the nipple clamp hype, just know that nipple stimulation is so fire its earned its own name — nipplegasms. Nipplegasms are the perfect method for mastering blended orgasms, which stimulate squirting so if this is your beat, keep reading.
"Inspired by the ancient goddess Nephthys, the symbol for nursing and nurturing, NAVE features dual motors in both clamp 'ears' which hug each nipple with titillating vibrations," revealed the exclusive press release.
With whisper quiet vibrations, they're perfect for popping into your purse and traveling solo. If travel pleasure is your steez, make sure you pair your toy with ZALO's Remote Pro App.
Also, through EasyClamp technology, Zalo's made it "exceptionally easy to clasp onto your nipples and other erogenous zones." Essentially, these babies are not just perfect for nipplegasms, but anywhere else you'd like them, too.
Visit ZALO's website to purchase your luxury NAVE for $109 USD.
---
Share this article