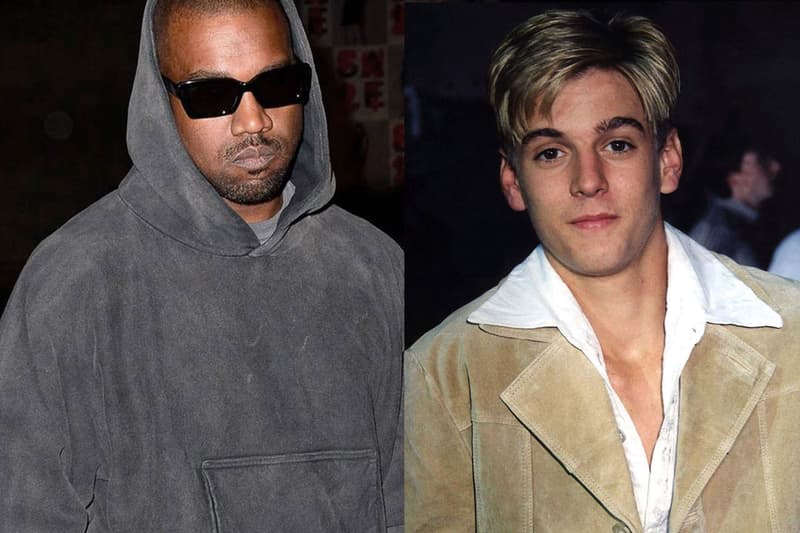 Culture
Aaron Carter Wanted to Help Ye Before He Died
The singer shared his thoughts in a podcast, mere days before his death.
Aaron Carter Wanted to Help Ye Before He Died
The singer shared his thoughts in a podcast, mere days before his death.
Just a few days before Aaron Carter died, he made an appearance on the No Jumper podcast, sharing updates on his life as well as his opinions, particularly what he thought about the controversy surrounding Kanye West.
"I've been on the fence about Kanye for a minute," Cater told podcast host Adam Grandmaison. "In my opinion right now, Kanye, you stupid as sh-t. For putting out a White Lives Matter shirt when the white population isn't being targeted and dealing with prejudice and racism and all this bullsh-t," he added.
Carter went on to discuss the damaging effects of Ye's behaviour on the Black community. "That's what Black Lives Matter stood for is all this injustice that's been done to the Black community. So, when I saw that I was like 'you know what? What the f-ck is he doing? Because I'm like bro like, seriously? You're stupid as f-ck. You're a broke a-s boy."
Despite Carter's feelings about Ye's antics, the singer shared that he'd still be willing to make music with him, on the grounds that he could maybe offer Ye some advice and help him out a little. "I would do a song with Kanye…maybe I can give you an intellectual conversation about how you're being stupid as f-ck like me."
Carter also went on to discuss his relationship with ex-girlfriend Hilary Duff, explaining that he was 14 years old when their romance ended. Duff shared a tribute on Instagram after Carter died, saying that her teenage self "loved him deeply."
Listen to the podcast episode below.
---
Share this article